Who is Jesus? [All about Jesus Series]
Do you wonder what the big deal is about "Jesus"? I want to tell you about him and why he is such a big deal. If you know him personally and are walking with him daily, like I do, you know what the big deal is.
You know that what your life is now, isn't what it would have been had you not decided to follow his call to you. His call of "follow me".
I hope you'll join me for the next several weekends as we follow the scriptures that reveal to us just who the real Jesus is. This will be a "pinterest"-friendly series as you can Pin the posters I create to share Jesus with your friends online. Some of these verses are my favorites and bring much comfort to me. They are the foundation of my faith.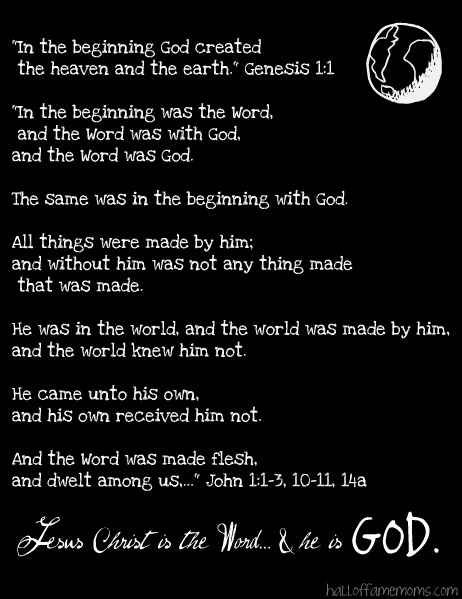 The following two tabs change content below.
Owner/Editor
at
Hall of Fame Moms
Trying to keep the main thing, the main thing - in the midst of my busy life. I work from home and as a Classical Conversations tutor so I can stay at home and homeschool my boys. I also write for free coffee and use these :) - alot!
Latest posts by Tracy Zdelar (see all)
Categories