We recently attended the I-X Center's Fabulous Food Show this month. It rolls around now in the spring and...
Read More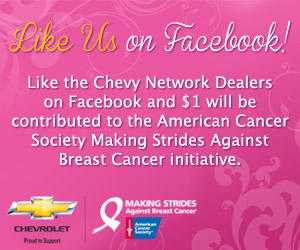 Did you test-drive a Chevy and get your free pink pashmina last week? Well, here's how you can help one more time and get your entry...
Read More
Who among us has not had cancer touch their life?  The statistics are so frightening. Many of us have had cancer or have had family...
Read More
*If you can't see my collage or video, click here. The new Greater Cleveland Aquarium is the only free-standing...
Read More
This past Saturday and Sunday was the first-ever I-X Center's Spring Fabulous Food Show featuring big names like Bobby Flay...
Read More
Another event I helped promote on the blog this year was the  Lego KidsFest - held at the I-X Center in Cleveland, Ohio. In exchange for...
Read More
We had the opportunity to take in the Ringling Bros. "Fully Charged" show back in October at the Q-Arena in...
Read More
Last week our kindergartner was on spring break and in addition to taking numerous trips to various playgrounds locally we took a trip to...
Read More
Categories