We were invited recently by Cosi to come out and experience the new Mindbenders and Amazing Mazes exhibit AND watch the Flight of...
Read More
Do you have Lego lovers in your house?  Do you have knights and beautiful maidens living under your roof?  Put those two...
Read More
My family was not only invited to stay overnight and experience Fort Rapids Waterpark Resort in Columbus, Ohio (our first time there) but...
Read More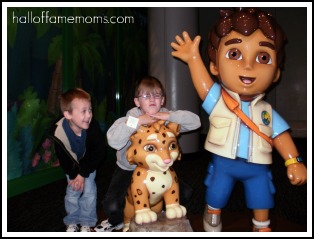 Yesterday our family visited the Cosi Science Center in Columbus, Ohio (again!). This is our third trip this year I think. This time we...
Read More
Occasionally we take the family to Columbus for some fun times and then I end up blogging about it . I thought I'd compile those...
Read More
The Columbus, Ohio Cosi has been one of our family's favorite places to visit. I've talked about our visits before in this...
Read More
Saturday night we enjoyed ourselves at the Monster Truck Nationals which took place at the Schottenstein Center in Columbus, Ohio. It was...
Read More
Last week we took the kid's on our 2nd trip as a family to Cosi, a really big science museum in Columbus, Ohio. This was about a 2...
Read More
Categories