Its getting to be "that" time of year again 😉 The Pro Football Hall of Fame festival usually gets going around the end of July/ beginning of August. I don't have the schedule yet, though I'm guessing its probably out by now.  Click here to get the links to the info.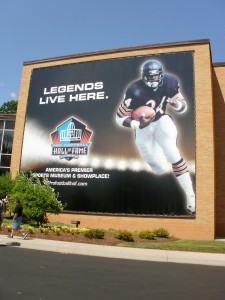 Canton, Ohio (home to the HOF) enjoys a high-visitor turnout for the week's festivities which include the balloon lift-off, ribs burn-off, Hall of Fame Enshrinee festivities and more.
I plan on sharing some pics and stories during the week of the festivities so be sure to come back!
To read some of my past posts on the Hall of Fame, click here.
Subscribe here to get my updates by email or RSS.