Meet Tracy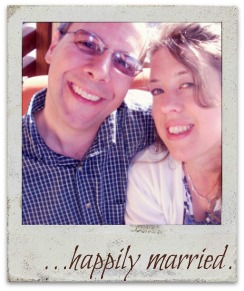 Hi, I'm Tracy, wife to Joel (married almost 13 yrs) and homeschooling-mom to our boys Jack (8 yo) and Brendan (10 yo). You'll get to know us a bit through my blog posts, but to summarize I'd like to share here that my husband and I are Bible-believers who have placed our faith in Jesus Christ. We've been actively serving in the children's ministries at our local church since before we were married! And, I am a stay-at-home mom and my blog is my job.
I began my blogging journey in 2008 with the goal to eventually help bring in an income so I didn't have to leave my kids to work outside the home.
Blogging has been a blessing for a number of reasons and I enjoy using my blog to be a blessing to others by hosting Product and Family-fun Giveaways, work-at-home ideas, cheap & easy tips and resources for homeschooling, and biblical encouragment (see my 2013 Focus here).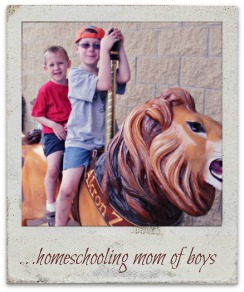 I don't have much time for writing outside of my blog. I use to be a Homeschooling Contributing Writer for the Prime Parents Club (see my 20 PPC posts here). I still occasionally write for the Stark County Visitor's Bureau. (See my posts at that link).
I'm a brand ambassador. See some of the companies I've worked with here and here.
I serve a diverse group of readers/visitors online so having two separate Facebook pages is a must.  My Facebook page for Hall of Fame Moms  is where I can share it all, but for those who only want to know about Ohio Family Fun events and activities I have this Facebook page:  1000 Things to Do.
On occasion I will have Contributing Reviewers. You will meet them in the author's bios at the end of their posts.
Projects & Media Appearances:
January 14, 014 Prepper Chicks:  I was the guest for the whole hour to talk about my experience and what I've learned about how to get started homeschooling. You can listen to the mp3 here or listen through the YouTube video below.
Christmas 2014:  I hosted my first Christmas Gift Guide series.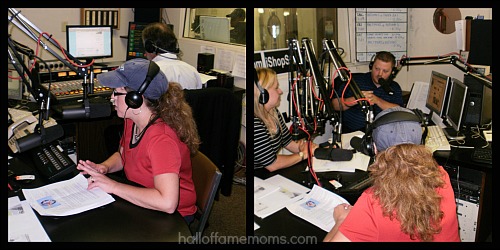 May 2013, iShop Talk Radio: I made my second appearance on the iShopTalkRadio show for my 2013 Ohio Family Fun Survival Guide. You can listen here.
July 2012 iShop Talk Radio:  I was invited to share my 2012 Ohio Family Fun Survival Guide on the IshopTalkRadio show. You can listen here.
Do you have a product you'd like to submit for review /giveaway? You can contact me using the email or form below.

Contact Tracy

Do you have a product or destination you want us to review? Want to ask about advertising availability on my blog?  You are welcome to use the form below or email.

I can be reached at halloffamemoms (at) gmail (dot) com.
You can subscribe here to get my updated posts by email or RSS feed.