We LOVE our new humane-society kittens.
They were born in March and we found them in June. We've had them for three months now. And they have been SO good for our family. Better than I could have imagined.
I think part of that reason is that we adopted two at the same time and started them off together from day one. They are not from the same litter and one is about a week or two older than the other.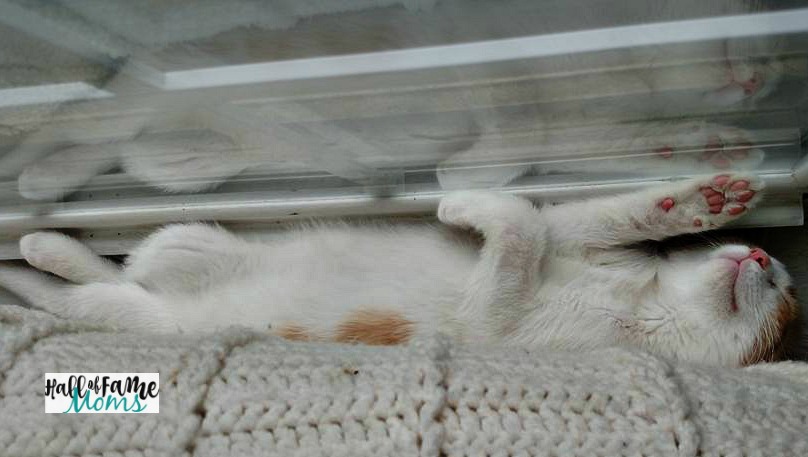 These kittens have brought out a nurturing side to one if not both our boys.
The kittens are best buds, too. They love to be together.
Because I can't help but post about them on Instagram they each have their own hashtag. I'll share it at the end of this post if you want to catch up on their little lives.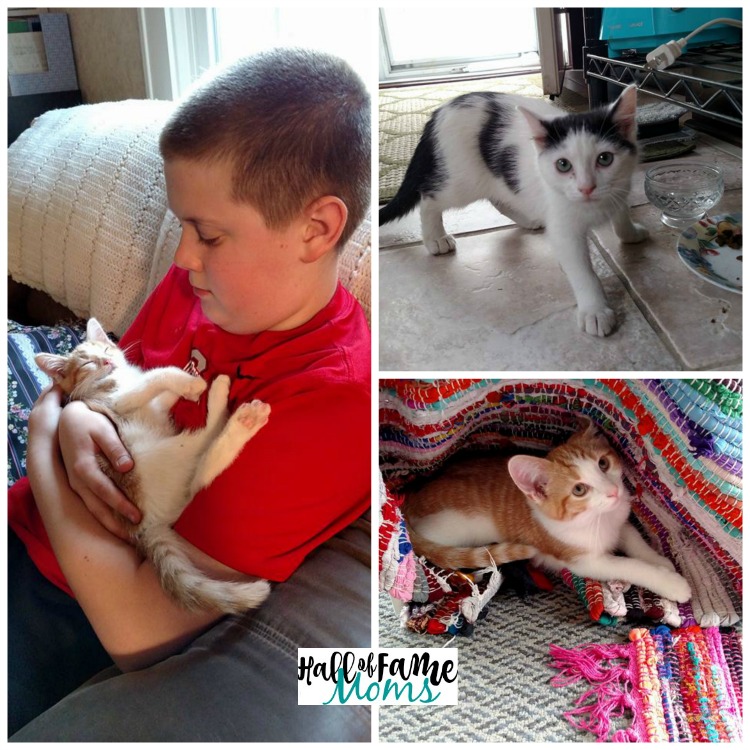 I'm going to tell you what I learned about adopting kittens from our local Stark County Humane Society because I use to think $80 per kitten was a high price for a kitten that needed a home. Right?
Well, it's not when you see all that came with our kittens. I'll break it down below.
We adopted our Stark County Humane Society kittens when they were placed at the Petsmart store in Belden Village. I had seen a post on Facebook that there were kittens down there. Because my boys and I have volunteered at this human society in the past I knew they sent the kittens there to be seen for adoption. That is important to note when I tell you the benefits as I experienced them simply because some the benefits came from Petsmart.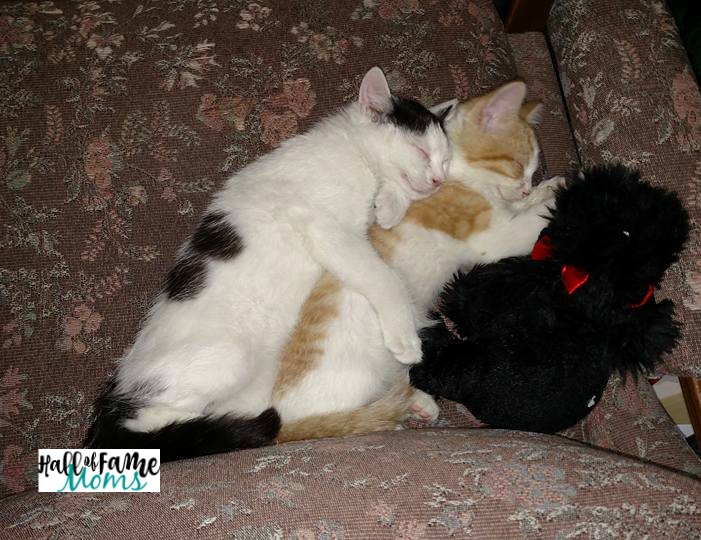 7 Benefits of Adopting through the Humane Society
So, the kittens were $80 each and that included them being
up to date on their shots
getting their free first rabbies shot at the humane society when they were of age
microchipped so you can find them if they get lost
one free veterinarian visit from your choice of a list of participating area vets
coupons from Petsmart
FREE bag of (aff link) dry kitten food and a few cans of moist food PER kitten
when they showed cold symptoms after adoption the humane society told me I could bring them in to be seen for free by their vet and get free meds for them.
Of course, giving a couple fur babies a happy safe home, priceless!
Are you following me on Instagram here? You can follow each of our kittens at their hashtags below…oh, and we still have our 14 year old Spanky 😀 .
#SpankytheCat (black/white Older Cat) He's kinda grumpy.
#BuckeyetheCat (brown/white tiger) He's more laid back.
#CookiestheCat (white/black) He's fiesty!
Save
Save
Save
Save
Save
Save
Save
The following two tabs change content below.
Owner/Editor
at
Hall of Fame Moms
Tracy writes about homeschooling and just about anything related to family life in Ohio here on the blog. Strong honest views will surface from time to time on topics related to truth, faith and freedom. **Check out my notebooks and Bible Memory Coloring Notebook workbooks for Adults & Teens by clicking my name.
Latest posts by Tracy Zdelar (see all)