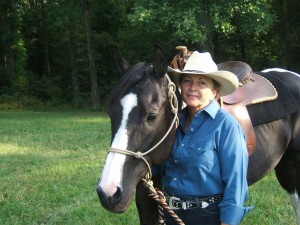 Hi, my name is Valerie Allen – It's so nice to meet you!  I am an independent Coach with Beachbody, I also have a pony and miniature horse tack shop and I help my husband on our grain farm.  I started Beachbody because I needed to drop some weight and get in shape, learn how to eat better and make good choices and I needed the tools to do it.  I'm so happy I made the decision to get started.
Beachbody is the maker of the most innovative workout programs ever – P90X, Slim in 6, Hip Hop Abs, Insanity and more.  They also make supplements, vitamins and weight management products – like Shakeology (fabulous product)  The workouts are fun, effective, innovative, versatile and challenging.  We don't promise get fit or rich quick or overnight results, we DO promise to support and mentor you while you get fit both physically and financially.  We are about reaching your dreams, helping other do the same, and spreading the word about health and wellness.  We refer to this as Decide – Commit – succeed.
I know that I feel better both because I'm getting healthy and because I get to help others achieve their goals.  I want to make a difference in the lives of others and coach them so they can have a healthy, happy body and a new way of living.
We get paid while we help others and this is the only company who gives their customers to their coaches.  (I get new customers every week, directly from the company).
You can visit my website and get more information about Beachbody at www.TeamVal.com If you prefer to email me, you can do so here myteamwins@verizon.net If you are looking to drop a few pounds, be sure to sign up for a free membership at my site.  If you are looking to join a team and enjoy helping others, I'd love to talk, leave a message at 888-423-1113 and I'll call you right back.   I look forward to meeting you.
Subscribe here to get Hall of Fame Moms in your inbox or by RSS. Don't miss the rest of this summer's WAHM & Self-employed Women's series!  Tell your friends too. They might just find a work at home business that's right for them or the encouragement to start their own brick and mortar business 😉
*To see the previous Featured Women in this series just click here.