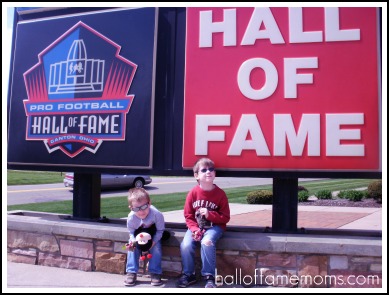 So its getting to be that time of year again. Yes, the excitement of the Pro Football Hall of Fame Festival is stirring a bit. Most people may not notice it, but since I live within walking distance I'm privy to a regular view that most are not. Like the fact that the HOF is tearing things up in our neighborhood again. They've already bought a number of the homes. Now if they'd just buy ours 😉
They actually have big BIG plans for our area. Last year (I think it was) they tore down 3 homes and laid out two new parking lots. Within the last couple weeks or so they've been tearing down trees like crazy along George Halas Dr.. But I'm not complaining.
So, about that big HOF game and the "lock-out".
Well, I'm not a sports fan so I only know what I read or hear. I think the HOF festivities is on whether or not there is a game. If there is a game, the Chicago Bears vs. the St. Louis Rams are slated to play. And what do ya know, Deion Sanders is being inducted into the Hall of Fame this year. (The only player-name I recognize.) The HOF website says they will refund the full price of the game tickets if the game is not played as scheduled. Are you aware of all the festivities in the Canton area surrounding this event? See my link below.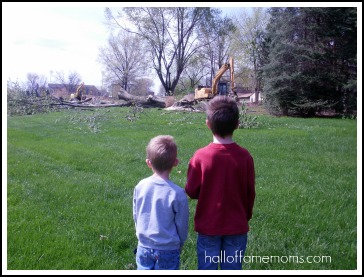 Moving right along.
I plan to share some pictures of the excitement on the street during that week. If you're at all interested, you should subscribe here for my email or RSS updates and follow me on Facebook– cuz thats where I post my pics.
Want more information on the HOF events? Here's the link —> Pro Football Hall of Fame schedule.