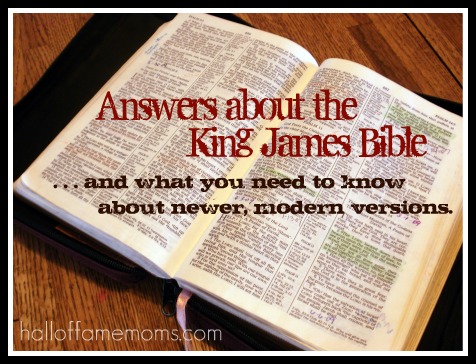 Last week I shared in post one question #23 Is it heresy to believer the King James Bible is perfect? This week I'm sharing question #21 in The Answer Book by Dr. Gipp, dealing with 62 questions answered about the King James Bible.
#21- Don't King James Bible believer's "worship" the Bible? Didn't God destroy the originals be cause He didn't want these people to venerate them?
The answer to both questions is No.
I don't want to post the whole explanation word for word here, remember you can buy the book for less than $7 and get all the answers for yourself. I'm only going to share a portion of the questions in this series.
He says KJV believers do not pray to it as they do to Jesus Christ nor do they say "the Bible saves" – its Jesus who saves! [I can attest to that as the KJV is the only English version I totally trust as containing God's pure word promised in scripture and I don't pray to the bible nor claim it saves. I also write notes in the margins, highlight passages… its a very used book!]
Regarding the originals, their only value were their words which were preserved by being copied over and over and passed along. I want to add that any originals would have normally worn out with use over time.
"If anyone would venerate them [the originals], it would probably be the crowd that makes so much of them today, the Bible critics."
Taken from page 72-73 of The Answer Book.
*If you'd like to follow along in this series you can get my posts delivered right to your email by subscribing here or follow me on Facebook.
The following two tabs change content below.
Owner/Editor
at
Hall of Fame Moms
Tracy writes about homeschooling and just about anything related to family life in Ohio here on the blog. Strong honest views will surface from time to time on topics related to truth, faith and freedom. **Check out my notebooks and Bible Memory Coloring Notebook workbooks for Adults & Teens by clicking my name.
Latest posts by Tracy Zdelar (see all)