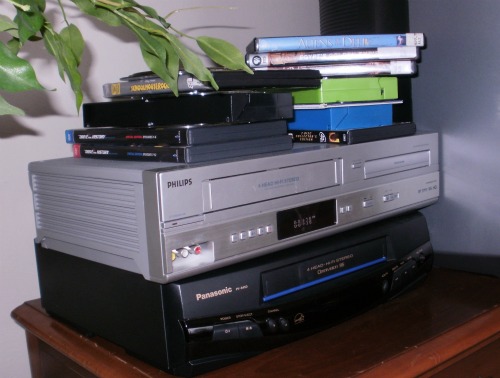 by Gina Williams
It's possible that children's TV/movie entertainment is essential to mothers' sanity; even if little Timmy's attention span only lasts 5 minutes when Sponge Bob is on, it's 5 minutes of solace. However, cable and satellite prices are entirely too high. According to a CNN article, the average subscriber paid more than $75 per month for cable alone in 2010; the same article also reported that the average cable bill increases by 5 percent each year. Average satellite bills are about the same and what all of this means is that the average American is paying over or about $1,000 to watch beyond free TV annually.
Recent innovations, however, allow you to save money and simultaneously provide your kids with the shows they want to watch. Here are the alternatives to the traditional TV models that you may have heard of, and may want to consider switching to:
Hulu Plus (7.99/month, around $100/year)
Hulu Plus is the paid-for version of Hulu. It is internet based and can be viewed on:
TVs via media streaming devices (i.e. Apple TV, etc.), PlayStation 3, Xbox 360, and soon Wii.
TVs that allow app downloads.
Computers.
Tablets.
Smart phones.
IPod.
Kindle Fire.
Nintendo DS.
Basically, Hulu Plus can keep your kids entertained at home or on the run. It offers a variety of movies, but is most known for its stock of TV series. It even hosts HD movies and TV shows if available.
Cons: Downloads sometimes lag. Movie selection could be improved. Not commercial free.
Netflix (7.99/month, around $100/year)
Like Hulu Plus, Netflix is internet based and can be viewed on similar devices and TVs to Hulu Plus. While Netflix offers access to several TV series, it is most known for its movie selection. This brings out the major difference between Hulu Plus and Netflix; Hulu Plus translates to TV series and Netflix to movies.
Cons: TV series selection could be improved.
The Bottom Line – Choose One or Supplement
Internet TV and movie alternatives are the way to go financially. You could easily become a member of both Hulu Plus and Netflix to supplement both services' shortcomings and still save about $800/year. Additionally, purchasing something like Apple TV, which is a $99 digital media receiver, is another great way to supplement your Netflix account, Hulu Plus account, or both. Apple TV is a small box that users hook up to their TV and internet; it also allows them to watch movies, TV episodes, and videos that they've purchased through their iTunes accounts. A really great feature of Apple TV is that it accommodates Netflix. This means that users can watch Netflix entertainment through their Apple TV; those tv shows and movies not featured on Netflix can then be purchased from iTunes and viewed conveniently through their Apple TV.
The Pros of Internet TV Options: Substantially less expensive. Through Hulu Plus and Netflix, users can access TV shows and movies anywhere there is an internet connection. Users have access to more TV series and movies than are offered by cable and satellite. Netflix and Apple TV do not feature commercials.
Gina Williams is a guest post and article writer bringing to us why internet TV options are a better financial choice than cable or satellite.  She also writes for those involved in motorcycle accidents.