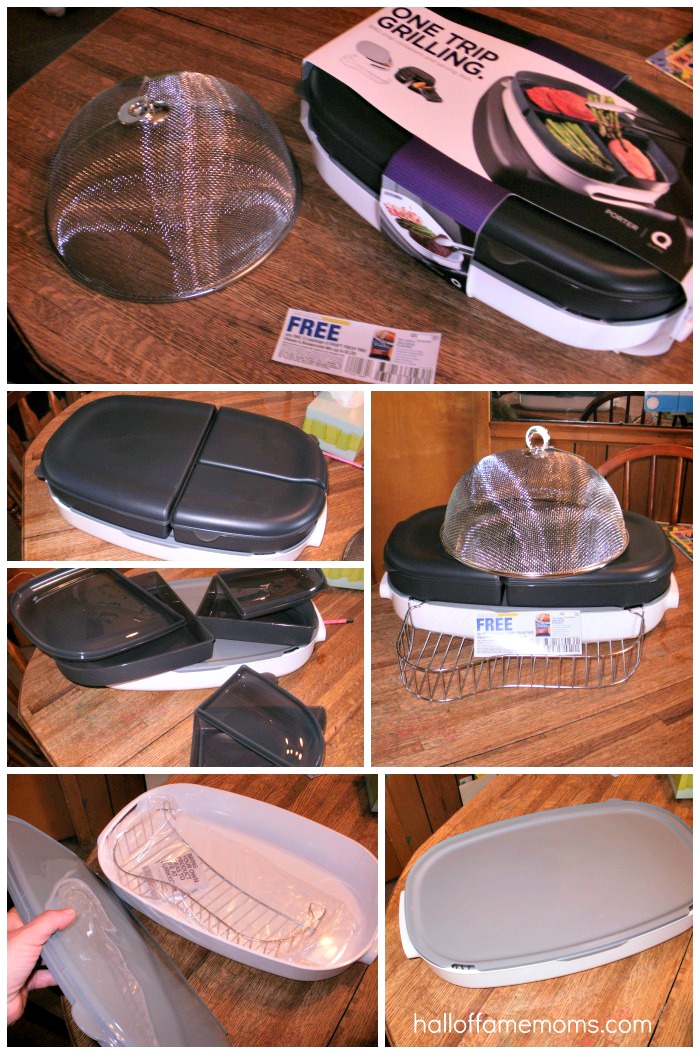 Check it out!   I get to giveaway a set like the one you see above.
As a Kraft Delicious Byte blogger I received the Quirky Porter One Trip Grilling: BBQ prep containers and serving dish, a Fox Run Mesh food cover (metal dome shaped "net") and a coupon for a free Kraft Fresh Take bread crumb and cheese mix! I've had the opportunity to try one of the Fresh Take mixes before and it was really good.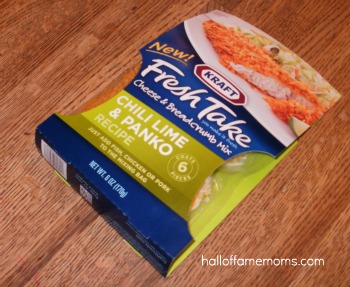 KRAFT Fresh Take comes in six flavor varieties including: Southwest Three Cheese, Savory Four Cheese, Rosemary and Roasted Garlic, Italian Parmesan, Chili Lime and Panko, and Cheddar Jack and Bacon – see them here.  This time I picked out the Chili Lime and Panko mix.  For some recipe inspiration go check out the Kraft Recipes site .
You should seriously check out Kraft's pinterest page here!
We haven't had the opportunity to try ours out with the grill yet but as you'll see in the pics above I got busy taking it apart and setting it up. The wire side shelf that connects to the largest container on the bottom is there to carry your condiments. You can carry your raw meat in the darker plastic dishes  and then remove those to place your grilled meat and vegies in the large container on the bottom when you're done!
In addition to this giveaway I also have another giveaway going on during the same period for laundry soap. You can enter for both if you want and you could win both.  This simply means my 30 day wait between wins is voided this time since the Purex is a lower valued prize. So be sure to enter for both giveaways if want to. Both giveaways are separate and must be entered separately. Entering both is completely optional.
How to win!
Simply leave me a comment telling me why you want to win!
(I know, I'm sooo original, right?).
And to increase your chances come back everyday and leave me another comment! One comment per day is the limit.
 Giveaway begins today and ends Wednesday August 15th at 11:59pm EST. One winner will be picked randomly. **Open to residents of the USA only.
*Disclosure: Kraft Foods is providing the prizes for this program at no cost to me and has provided me with a gift of equal value for review.  This program is not administered or sponsored by Kraft Foods or its affiliates, but solely by HallofFameMoms.com.