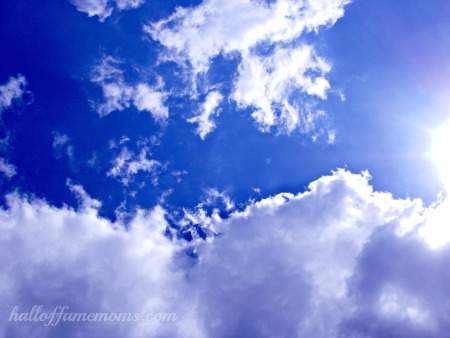 Are you trying to live lightly on the Earth? It's easy to look around your house and get overwhelmed by all the various components to take into account when building a green strategy for your home. Everything from recycling to energy consumption to reducing the toxins you introduce into your home and family play a role in the decisions and investments that you make.
But we have some good news. Greening your house doesn't have to be difficult and can provide numerous financial and health benefits. Here are some ideas to get you started.
1. Evaluate your insulation: The most important asset to keeping your house warm in the winter and cool in the summer is your insulation. Half of a household's energy use is related to its warming and cooling cycles. Make sure that your house has an appropriate amount of insulation and that any major gaps (i.e. around windows, where roof meets wall, etc.) are fortified.
2. Update your windows: 25% of any energy lost due to heating and cooling is related to windows. Ideally windows are a tight fit, and made of double paned glass. Make sure that any windows are sealed. Even plastic seals covering windows during cold weather, although not the most attractive option, are a great budget solution.
3. Replace your light bulbs: One easy way to dramatically reduce your energy consumption is to replace incandescent light bulbs with Compact Fluorescent Light bulbs (CFLs). They use 66% less energy and last ten times as long. This is one project that you can start and finish in a single day.
4. Save a tree: According to the Native Forest Foundation, the average American receives 560 pieces of junk mail each year. Remove yourself from junk mail lists; store up catalogs and flyers that you don't need and once per month contact those companies to have yourself removed from the lists. When you must by printer paper or notebooks, buy 100% recycled or unbleached paper.
5. Reduce, reuse, and recycle: Chances are good that you already know recycling is important. But if you're getting lax or wonder if the extra hassle is worth it, every year Americans throw away 100 billion plastic grocery bags. Take reusable bags with you when you shop. And make sure to participate in a local recycling program for glass and plastic items.
6. Smart thermostats save money: Consider installing an electronic thermostat that can automatically control your heating settings for periods of time like nighttime and work days when your needs might be different (or less) than if you left it static.
7. Save water for your lawn: Maintaining the ideal lush green lawn is extremely difficult. Consider trends in xeriscaping which use locally thriving plants that require minimal watering and care. This will give your garden or yard a unique look and dramatically cut down on maintenance.
8. Use greener cleaners: Sometimes the cleaners we use are more toxic than the items we're attempting to clean away. Old staples including borax, lemon juice, and vinegar can be used alone or in combination to clean most household surfaces.
9. Buy rechargeable: Do you still have a lot of electronics that need batteries? Buy rechargeable batteries. They may cost a bit more, but they will save you money in the long run.
10. Buy energy star: When making larger purchases or replacing existing appliances, always buy energy star. These reasonably priced appliances are the most energy efficient on the market, and can even save you money on your electricity bill if you have an inspection in the form of rebates (if those are offered by your electricity provider).
The desire to green your home is a good one! While the process might not be immediate and there is some cost involved, it's well worth the effort to save money, energy, and know you're helping the environment.
About the Author: Mike Zook covers environmental solutions ranging from collapsible storage systems to collapsible pillow tanks. When he's not doing that, he's tending to his backyard garden.
The following two tabs change content below.
Owner/Editor
at
Hall of Fame Moms
Tracy writes about homeschooling and just about anything related to family life in Ohio here on the blog. Strong honest views will surface from time to time on topics related to truth, faith and freedom. **Check out my notebooks and Bible Memory Coloring Notebook workbooks for Adults & Teens by clicking my name.
Latest posts by Tracy Zdelar (see all)