Do you have Lego lovers in your house?  Do you have knights and beautiful maidens living under your roof?  Put those two together and you have the makings for a great time learning about castles through this Lego Castle Adventure at Cosi in Columbus, Ohio. Dragon, dress up clothes and  jousting on "horseback"  included. 
Oh, and you wear the horse so no worries about falling off.

I think many of you will be fascinated with the Lego Castle displays.  Since we homeschool I decided to incorporate knights and the Middle Ages into our studies before our trip.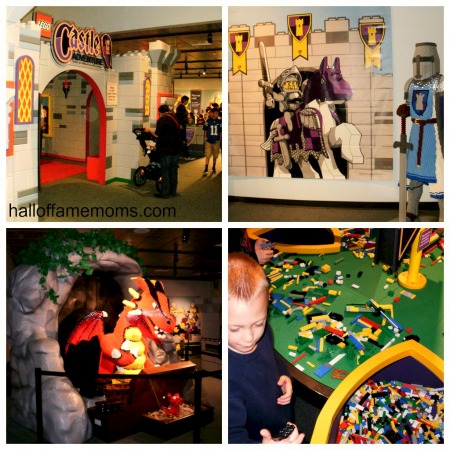 To be honest, my husband was hoping we'd get a blogger's invite to this exhibit. We saw it was coming in one of their email newsletters (click here and scroll to bottom of that page to sign up if you want to receive their updates too).
Cosi invited a bunch of blogger's to come check it out and since I know people appreciate the chance to get FREE tickets I asked if I could give away a bunch of tickets. And Jaclyn is just that nice. She is giving away to 5 of you: 4 tickets each for admission to Cosi and the Lego Castle Adventure plus 4 tickets to see a movie of your choice- $94 value per family!
During our visit we chose to watch Tornado Alley in 3D- but Meerkats and one or two other movies are offered as well.
Cosi is continually bringing in new exhibits and we've been fortunate to have been to several of them of them in the past couple years. "In LEGO Castle Adventure, visitors can build brick castles, learn about real-world castles and their building secrets, and plan their ideal castle's defenses. LEGO Castle Adventure is included with COSI Admission or Membership and is open now through January 6th, 2013."
So, who wants a chance to win a family 4 pack of tickets for admission + a movie?
Five (5) winners will receive these 4-packs of tickets. Isn't that great?!!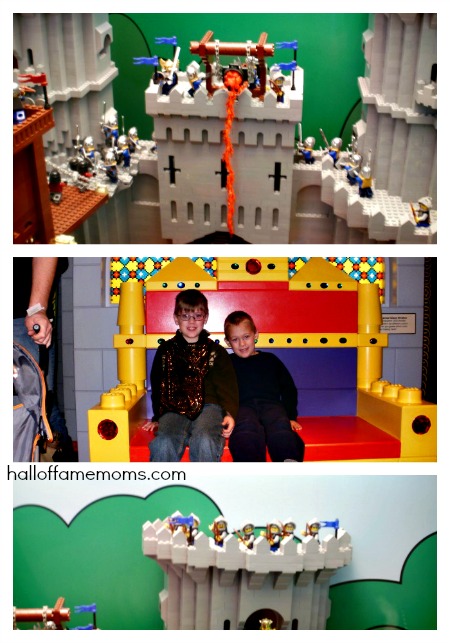 Giveaway begins tonight 10/25 and ends 11/03 at 12:01EST . Follow the Rafflecopter instructions for several ways to gain extra entries! Winners will be picked randomly and will have 48 hrs to respond to my email notification before a new winner is chosen. All tickets must be used for and during the Lego Castle Adventure exhibit which ends January 6, 2013.
*Our family received free admission to Cosi plus the movie in exchange for my help in this promotion. Cosi is providing the tickets for this giveaway and opinions are my own.