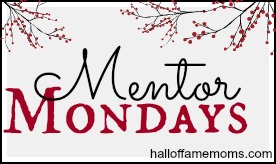 For several weeks now Pastor Tom has been preaching through the 10 Commandments tackling one a week. If that sounds like a dry dull series, you should listen to the messages. You can listen to them for free from the church website here.
Yesterday was number 8 – Thou Shalt Not Steal.
Did you know there are countless ways we steal and that we steal from not only each other but from God? I'm going to share just some of the 25+ ways that were covered on our study sheet from Sunday. You can download the sheet for free at the church website here.
Taking the purity of a young man or woman, sacrificed on the altar of your own lusts
Taking money for a job "under the table"
Fighting for child custody solely to create grief for your former spouse – kidnapping?
Pressing a bad deal upon someone less fortunate and considering yourself clever
Overcharging someone for something not worth it
Erroneously suing for the sole purpose of a personal gain when no real damage was done
Government waste and fiscal irresponsibility – stealing from the taxpayers
Going bankrupt and not ever intending to pay the debt back
Taking years off a parent's life by worrying them with your despicable behavior  
The most important point, perhaps, in the whole 10 Commandment series is this  from James 2:10 –
"For whosoever shall keep the whole law, and yet offend in one point, he is guilty of all."
" But if ye have respect to persons, ye commit sin, and are convinced of the law as transgressors.  For whosoever shall keep the whole law, and yet offend in one point, he is guilty of all.  For he that said, Do not commit adultery, said also, Do not kill. Now if thou commit no adultery, yet if thou kill, thou art become a transgressor of the law."
That is why you – and I- need a Savior.
Listen to the whole series or just the 8th Commandment (yesterdays message wasn't showing up on the website last I checked so keep checking back).
You can also download the study sheet from the same place here.
The following two tabs change content below.
Owner/Editor
at
Hall of Fame Moms
Tracy writes about homeschooling and just about anything related to family life in Ohio here on the blog. Strong honest views will surface from time to time on topics related to truth, faith and freedom. **Check out my notebooks and Bible Memory Coloring Notebook workbooks for Adults & Teens by clicking my name.
Latest posts by Tracy Zdelar (see all)