A former pastor of ours (from our sending church) shares some very encouraging Facebook statuses. I wanted to share a couple with you.  If you're walking with the Lord today I encourage you to take the time to look up these verses.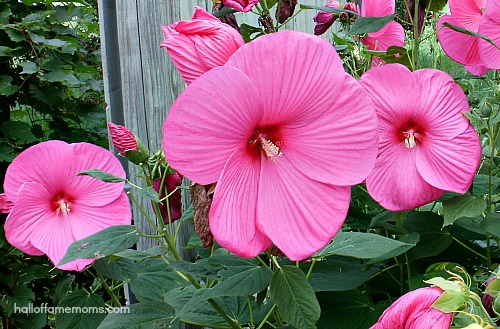 He shares:
"Working with God's people for the last 34 years, I'm afraid I've seen God's statement in Isaiah 5:13 a reality in far too many people's lives… "My people are gone into CAPTIVITY, because they have NO KNOWLEDGE." And it's very heart breaking, because by the time they get to my office, they're usually feeling HELPLESS… NERVOUS… DEPRESSED… WORTHLESS… and/or HOPELESS. And what makes it even more sad, is knowing that the PROMISE they needed to be CLINGING to… the PRINCIPLE they needed to be APPLYING… the SPECIFIC INSTRUCTION they needed to be OBEYING… the EXAMPLE they needed to be FOLLOWING… the ENCOURAGEMENT they needed to MOTIVATE them into the ACTION that would FREE them, had been SITTING in the Word of God all along! Oh, may we seek the KNOWLEDGE of GOD'S WORD today! It's impossible to ACT on TRUTH we DON'T KNOW!
And on a different day, this:
Colossians 1:10 admonishes us to "Walk worthy of the Lord unto ALL PLEASING." Those last two words, "ALL PLEASING," got me wondering, "Just what are "ALL" the things the Bible reveals to us that actually 'PLEASE' the Lord?" Here's what I found: 1) It PLEASES the Lord for us to PRAISE His name with a SONG (Ps.69:30-31). 2) It PLEASES the Lord for us to MAGNIFY Him with THANKSGIVING (Ps.69:30-31). 3) It PLEASES the Lord for us to LIVE RIGHTEOUSLY (1Chron.29:17). 4) It PLEASES the Lord for us to EXERCISE FAITH (Heb.11:6). 5) It PLEASES the Lord for us to LOVE PEOPLE (1Thess.3:12-4:1). 6) It PLEASES the Lord for us to REVERENCE Him (Ps.147:11). 7) It PLEASES the Lord for us to HOPE in Him (Ps.147:11). And,  It PLEASES the Lord for children to OBEY their PARENTS (Col.3:20). Oh y'all, if these are the things our Lord specifically REVEALED to us that PLEASE Him, let's knock ourselves out doing 'em today! May this be a day we "walk worthy of the Lord unto ALL PLEASING!"
I might just go through the verses with my boys  one day during our Bible time. I know I need to read them, how about you?
The following two tabs change content below.
Owner/Editor
at
Hall of Fame Moms
Tracy writes about homeschooling and just about anything related to family life in Ohio here on the blog. Strong honest views will surface from time to time on topics related to truth, faith and freedom. **Check out my notebooks and Bible Memory Coloring Notebook workbooks for Adults & Teens by clicking my name.
Latest posts by Tracy Zdelar (see all)