Okay, so there are a couple things happening in this post that I want to be clear about – first, this giveaway!
Ohio Residents only, enter to win!
Andrea is giving away this pretty Avon Naturals Spiced Orange & Ginger Body Lotion, Body Spray, Shower Gel Gift set ($23 value) to one lucky winner who lives in Ohio!  Just follow the Rafflecopter instructions at the end of this post.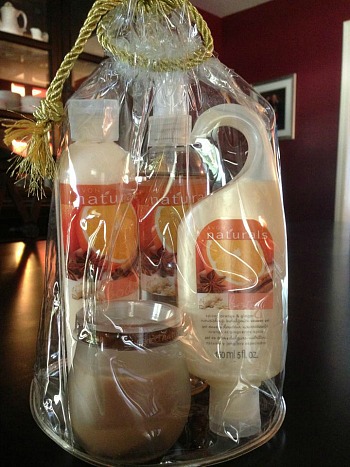 Second! She is also hosting an Avon fundraiser for our friend's uncle who was paralyzed in an accident in which the other driver did not have insurance. Details are below.
Fundraiser for Ronnie Prince:
Ronnie is a our friend's uncle who was paralyzed (and had a partial amputation) from an accident in August in which the other driver reportedly did not have insurance (Ronnie did have insurance). In order for Ronnie to come home his home must be altered to allow wheelchair accessibility. The family needs to raise these funds.
*Andrea makes no money on the fundraiser so she cannot ship purchases. She lives in Stark County and will work with you on arranging pick up or drop off, depending on where you live.

Below you'll see a great selection of Avon sets that cost $10 each.
$5 of each set sold goes to help Ronnie's financial needs.
Would make GREAT stocking stuffers!!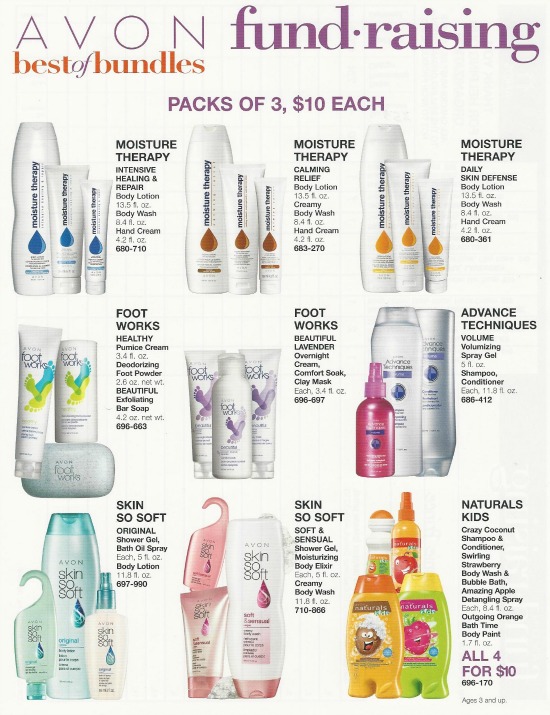 About Andrea & Avon:
I started as an Independent Avon Representative in April of 2013 because I loved the product and was having a hard time finding someone that sold it. Since then I have grown my business and now have 7 people in my down line. I love Avon most of all because it is affordable to any budget and yet you are still getting a high quality product that is backed by a 100% guarantee or your money back!
Anyone interested in placing an order, if you e-mail or call me (only)  and you live locally (in/near Stark County), mention Hall of Fame Moms and get 10% off your order in the month of October. This discount does not apply to fundraiser purchases.
If you are interested in starting your own business, Avon is a great company! Cost for start up is $10 and that includes a free website.
Lastly, another great thing about Avon is it's awesome fundraisers!!! If you or your organization is looking for a way to raise money for your cause, let me help!  Contact me today for more information!
Contact Information:
330-826-1589
andrea@ndcsys.com
www.youravon.com/andreamcclain316
ENTER to WIN!
Just follow the Rafflecopter instructions below. Winner will be picked randomly and notified by email (check your spam boxes).