As a Purex Insider I received 3 coupons to giveaway as well as a free bar myself for this post. Opinions are my own unless otherwise stated.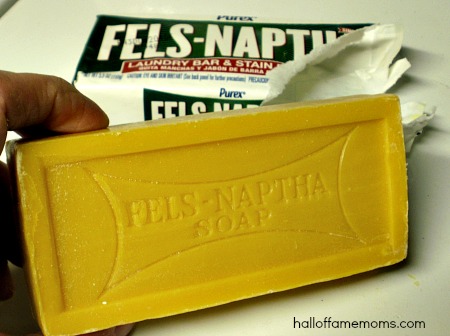 I'm certainly not  a stranger to Purex Fels-Naptha , but I am a relatively new user. If I recall correctly it was a friend saying she swears by it for cleaning or stain removal -and that might be when I decided to buy a bar months ago.
Purex Fels-Naptha is also an important ingredient in the homemade laundry soap she makes at home. I also made a batch of it myself and I like it!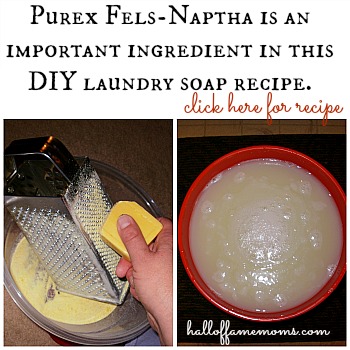 Purex Fels-Naptha is less than a dollar at our local Walmart – but I have seen it for closer to $2 elsewhere.  I'm happy to tell you that Purex has sent me 3 coupons to giveaway to 3 of you so you can try a FREE bar of Fels Naptha yourself! 
Purex Fels-Naptha for stain removal:  simply rub the stain with a wet bar of Purex Fels-Naptha and wait a couple of minutes – then wash as normal. Fels-Naptha has been around for over 100 years!  Pretreat stains wth Purex Fels-Naptha which  is safe on colors, great for dirt, grease and ring around the collar.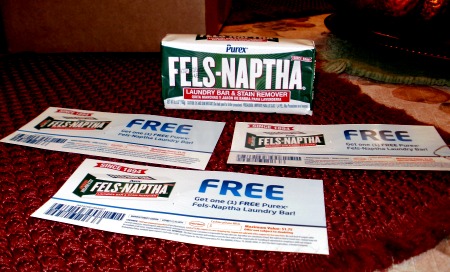 Enter to win 1 of 3 full value coupons (up to $1.75 each) of Purex Fels-Naptha Laundry Bar and Stain Remover! 
Just follow the Rafflecopter directions below. There is only one mandatory entry needed, however I've provided several other ways to earn easy points by supporting my blog.
Giveaway begins 11/29 and ends 12/7 at 11:59pm EST.
Winners picked randomly and will be notified by email.
*sharing at the Frugal Girls Chic & Crafty Linkup