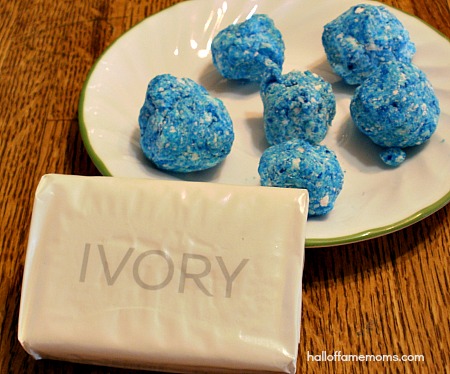 This was one of our homeschooling experiments this year. Did you ever see what happens to Ivory Soap when you put it in the microwave?
Why does this happen?
According to this source…
"Soap contains small pockets of air that have water vapor trapped inside of them. Like the moisture inside of a popcorn kernel, the water vapor inside of soap heats up when the microwave is turned on. This leads to areas of high pressure inside the soap. Eventually the softened "walls" of the bar can't hold up to the pressure and the soap starts to bubble and expand. As the soap cools down it stiffens up but keeps its new shape." – Go to physicscentral.com here to read the rest.

The following two tabs change content below.
Owner/Editor
at
Hall of Fame Moms
Tracy writes about family life and travel here on her blog Hall of Fame Moms and has been interviewed on Ohio Podcast, local radio and Prepper Chicks. Find more info on her About Page.
Latest posts by Tracy Zdelar (see all)