I met the young mom I'm about to introduce to you quite a few years ago because our children were friends in preschool. Raquel and I stay in touch via Facebook these days; when I learned about the cause she was representing as part of her journey to compete for the title of Ms. Veteran America I knew I wanted to support her, so I interviewed her for my blog.
I hope you'll take a few minutes to read about her quest to earn this title and consider the cause she brings the spotlight to, a cause I'll admit, I've not heard much about it in the media myself.
I also want to point out that as far as I am aware (and I could be wrong) she is the only Ohio Female entered in this contest. I'd love to see a great outpouring of support from our fellow Ohioans for her!
Without further ado… meet Raquel Zornes!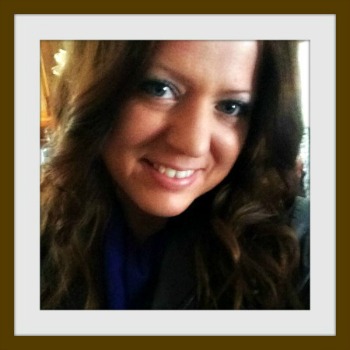 What made you want to compete for the Ms. Veteran America title?
I decided to compete in the Ms Veteran America 2015 Competition when I came across the information last fall. I knew after researching the organization that this is exactly what I wanted to achieve, helping others like me. The title means more to me than just a crown and sash. Ms Veteran America is the representation of women veterans and what they have achieved. I would be absolutely honored and proud to carry that title.
Tell me about the cause you are representing and why you chose it?
Final Salute Inc was founded in November of 2010 by Jaspen Boothe who had overcome a series of odds. She served a number of years in the service to include time in Afghanistan and Iraq. She was a single mother who lost everything in hurricane Katrina and she beat cancer. This amazing woman had many battles only to turn around and give back.
There are an estimated 55,000 homeless woman veterans at any giving time. Woman Veterans and their families are in serious need of help. I know this myself.
In 2011 I was honorably discharged and on my way to graduate from Stark State College with an Associates degree in Implied Business Legal Assisting. Soon after graduating I could not find a job. As a single mother struggling I began to call every Veterans group I could to ask for help in finding a job. Every last one turned away. EVERY LAST ONE. I couldn't receive welfare because I could qualify for veteran benefits and the local VA did not have any programs for single mothers. I made a promise right then that when I was able I would somehow make a difference. I sold what I could, gave away items to those who needed them and stored what I could afford to keep. I moved in with my mother and step-father in Amherst, Ohio.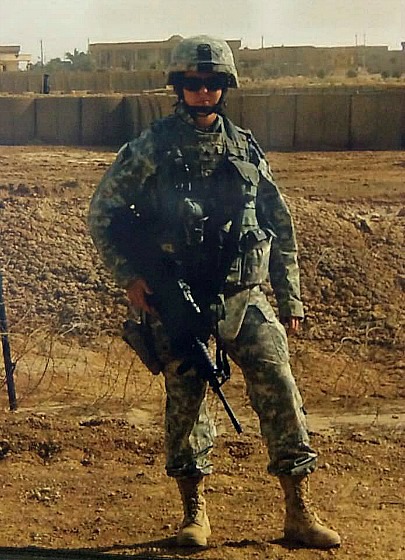 Tell me about your military background? Why did you enlist, what was your occupation, were you oversees and where?
There are a number of reasons I enlisted in the United States Army. My family history from my father and uncles on both sides of my family were service members and I even had a great uncle give his life in WWII. However, I chose to become a Military Police Officer for a different reason.
My son was a victim of violence and I was surrounded by great Akron and Springfield Twp police officers, investigators, prosecutors, judges – just the legal field across the board. They were all working to defend us and I was moved to do the same for others. The MP logo is Assist, Protect, and Defend and that is how I came to be apart of the Military Police Corp.  I served from 1999-2011 (active duty and reserves) as a Corrections Officer and Military Police Officer. I served in Iraq for the year of 2008.
What would you like to share about your family?
I have two sisters, two brothers, brother-in-law, sister-in-law, parents and step parents… and plenty of nieces and nephews that I adore. My family is spread throughout Ohio, West Virginia, and Florida. I am a single mother of two amazing children. My son who has always been my lighthouse that guides me home and my daughter who is a shooting star full of energy and beauty. I am blessed to have them.
How can the public and especially fellow-Ohioans support you right now? What do you need?
The public can support me by liking my Facebook page here and following me on Twitter here. They can also donate to Final Salute through my crowdrise link here. All donations go directly to the charity. Every dollar matters to these women and their families. They are my sisters in need. They have served our great nation and now there is an organization that can assist them in their unique needs.
"My goal for this year is to get this organization known in Ohio because Ohio is getting there; but, we can do so much better for our women veterans."
Thank you for your time and support.
OIF Veteran Raquel R. Zornes
The following two tabs change content below.
Owner/Editor
at
Hall of Fame Moms
Tracy writes about homeschooling and just about anything related to family life in Ohio here on the blog. Strong honest views will surface from time to time on topics related to truth, faith and freedom. **Check out my notebooks and Bible Memory Coloring Notebook workbooks for Adults & Teens by clicking my name.
Latest posts by Tracy Zdelar (see all)