Wow, has a week gone by ALREADY since my last post here? Well, that's life.
Today was the first meeting for our little Homeschool Lego Club. My friend Tami is helping me run it. She's in charge of the mini-figure writing assignments though we worked on the yearly schedule and planning together. She couldn't be here today, but, that's not the point of this post, I digress…   I'll probably eventually share a post here at the blog about how we are running it and how it's working out.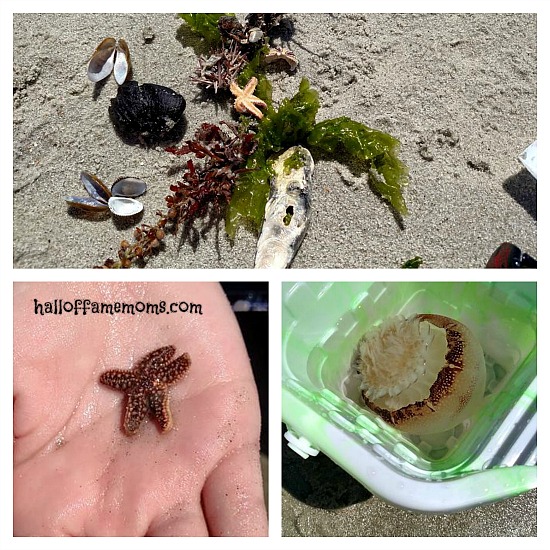 Let's get back to talking about vacationing in Myrtle Beach with a sprinkling of fun and frugal tips to make the trip a bit merrier for all shall we? 🙂
So, last month was the first time our family has spent a week in a rented condo anywhere. My first frugal tip is to find a place in your price range. Since we do homeschool our schedule is a lot easier to work with as our only main hurdle is my husband's job. We picked a month in May when the condo prices were cheapest. Outside of May, the cheapest month for this condo is November. I certainly didn't want to wait till then to visit the beach!
The great thing about going in May is that it wasn't very busy, the price was cheaper than during summer and it still got plenty HOT there. Our average nightly rental cost for a two bedroom, two bath, sleeps six (fold out couch) with washer/dryer/ fully accommodated kitchen, tv, wifi and balcony was about $75! Oh yeah, and we had access to a hot tub, indoor pool and outdoor pool and we were walking distance from the beach.
Tip #1: If possible, book your dates when rates are low, like off-season.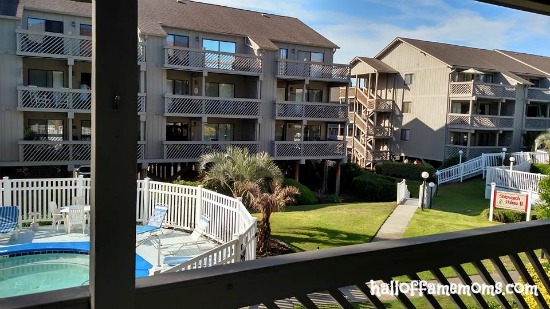 Which brings me to the second and obvious frugal tips of eating and doing laundry in the condo aka at home. There was a Walmart and a Krogers near us. The condo saved me money on laundry since I didn't have to go to a coin operated facility. I washed and dried several loads of laundry.
Tip #2: Bring your own soap and supplies (toilet paper, kleenex, paper towels, foil, etc) from home. That's what I did.
My third frugal tip is to check out the local tourism bureaus for coupons and info on local things to do. While we didn't do this, we did find coupon books here and there. Our condo also had a stash available for our use. This may save you a few bucks if you do plan to eat out somewhere special or want to visit a local attraction. I have a discount for the Hollywood Wax Museum here for you.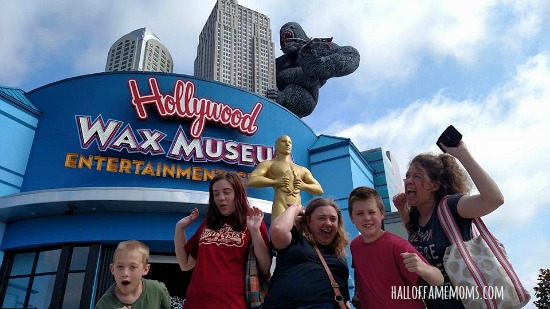 Tip #3: Look for coupon books and talk to the local tourism bureau. Save $2 on the ALL ACCESS PASS for Hollywood Wax Museum here.
Visit as many of the free access beaches as you wish! We visit different parts of Myrtle Beach as well as Pawley's Island with free parking. Only once did we pay for parking and it was $2 an hour, I think. We only stopped there and paid on our last day before leaving town so I could try to find some shark teeth. I only found ONE on the whole trip and my main beach activity was shelling and hunting for shark teeth.
Tip #4:  Don't underestimate all the free fun to be found at the beach: shelling, looking for shark teeth, playing frisbee, football, swimming, building sand castles and ocean critters! Yes, we caught a lot of those to observe and release, it was AWESOME!

Please note: It may be illegal to remove critters from the beach. I don't know the laws firsthand so just to be safe…better check before you do that.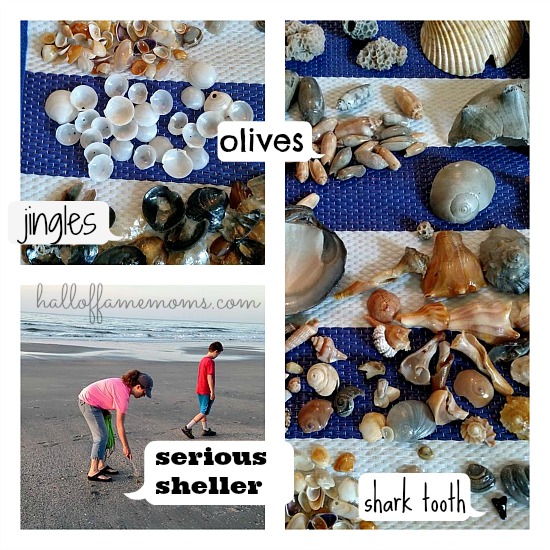 If you're serious about shelling and shark teeth you may want to do what I did and join the Grand Strand Shell Club Facebook group. The Grand Strand Shell Club was very helpful. Some of these folks, if not most, are familiar with Myrtle Beach (hint: the Grand Strand) and surrounding areas. We post pictures of shells and fossils found anywhere, not just Myrtle Beach, and their directions were helpful in finding places to hunt.
Tip #5: Consider joining a local info group like the Grand Strand Shell Club on Facebook to help you identify your shell and shark tooth finds and to get directions to good places to hunt.
Stay tuned for my next post in this series on our Myrtle Beach Vacation where I'm sharing what we did, where we went, frugal and fun… and some a/c car trouble. I even have a garage to recommend to you in case you get in a jam. Stay tuned! You can subscribe for my updates here if you'd like.
The following two tabs change content below.
Owner/Editor
at
Hall of Fame Moms
Tracy writes about homeschooling and just about anything related to family life in Ohio here on the blog. Strong honest views will surface from time to time on topics related to truth, faith and freedom. **Check out my notebooks and Bible Memory Coloring Notebook workbooks for Adults & Teens by clicking my name.
Latest posts by Tracy Zdelar (see all)