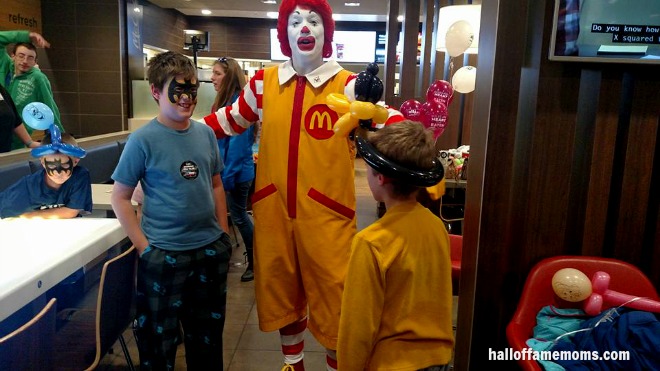 I told you all about this Pajama Party being hosted at one of our local Northeast Ohio McDonald's restaurants to celebrate their #AllDayBreakfast menu. Did you come to it? While I am being compensated to cover this event, opinions are my own.
Tuesday, November 3rd, my boys dressed in their pajamas and we headed out to the Wales Rd. McDonald's (one of our area's most recently built McD restaurants) in Massillon. Children 12 and under wearing pjs received one free breakfast item! My boys enjoyed pancakes and I purchased the sausage burrito breakfast meal. Their sausage burritos have been my favorite breakfast food item on their menu for a long time.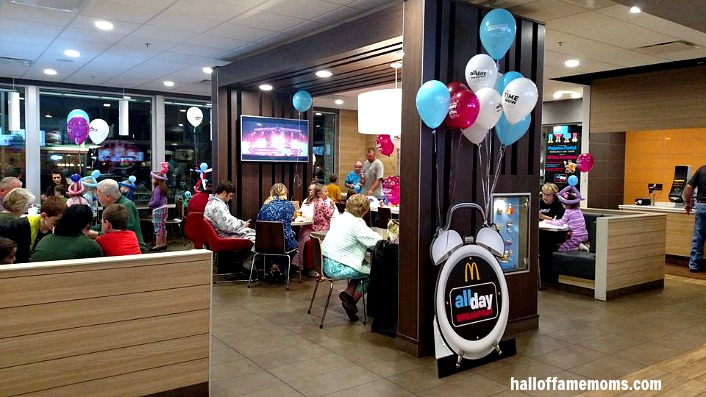 The Northeast Ohio family of McDonald's restaurants did a GREAT job of throwing a fun party. Not only were the little ones excited about meeting Ronald McDonald, but some of the employees were as well. I watched as a group of young children hung out near the door waiting for Ronald to walk through. You could have thought Santa was the expected guest!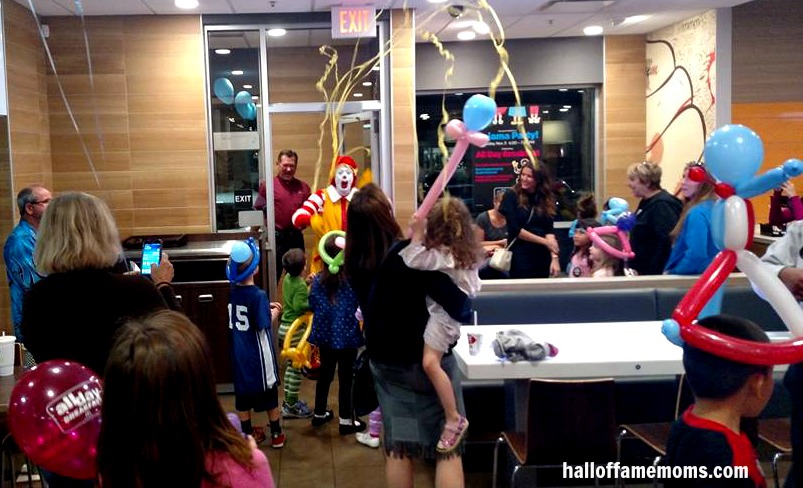 Quick witted Ronald did not disappoint, in my opinion, what a fun guy! My son said he asked him what his name was, when he told him his name, Brendan said Ronald told him he was right, and asked how he knew? 🙂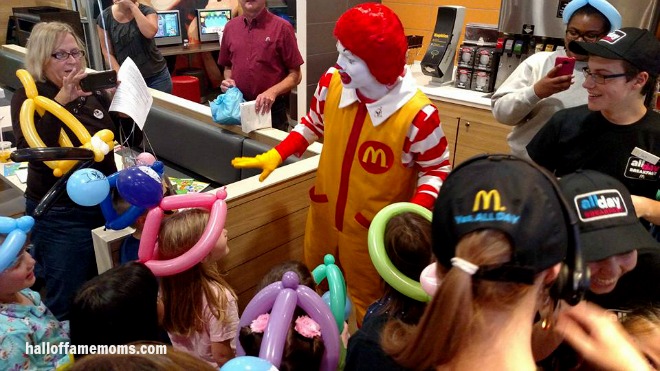 McDonald's had very talented face-painting and balloon artists on site to make it all the more memorable. The restaurant was just buzzing with excitement and you have to love the adults who came in house coats and hair-rollers!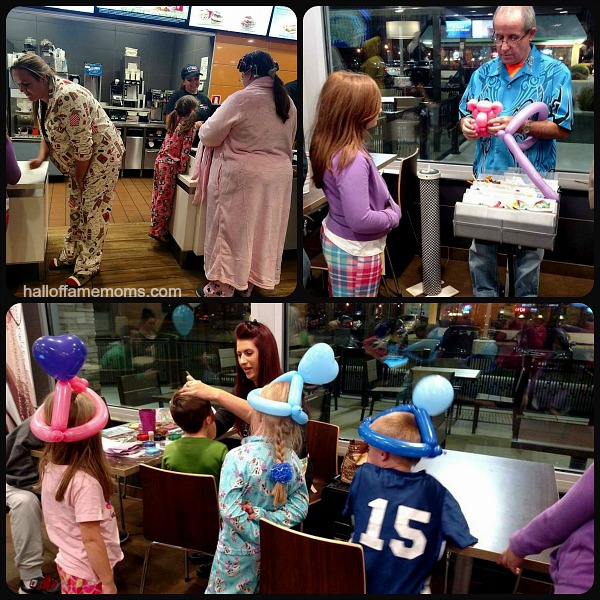 While I am being compensated for my time in covering this event, opinions are my own. I was truly impressed and proud of the job the NE Ohio McDonald's group did on this event. Well done!  You may want to follow NE Ohio McDonald's on Facebook here and Twitter here for future news.