The clock is ticking like nothing before! Christmas is one week away, are you ready? Maybe you have birthdays, anniversaries or other gift-giving events to buy for also?

If you're a classic procrastinator or just drawing a blank on what you need yet to finish your shopping, I have some ideas for you whether you want to buy online or  in-store. Ready? Here we go! And, my affiliate links are used in this post. Using them does not cost you anything and helps support my blog, thank you!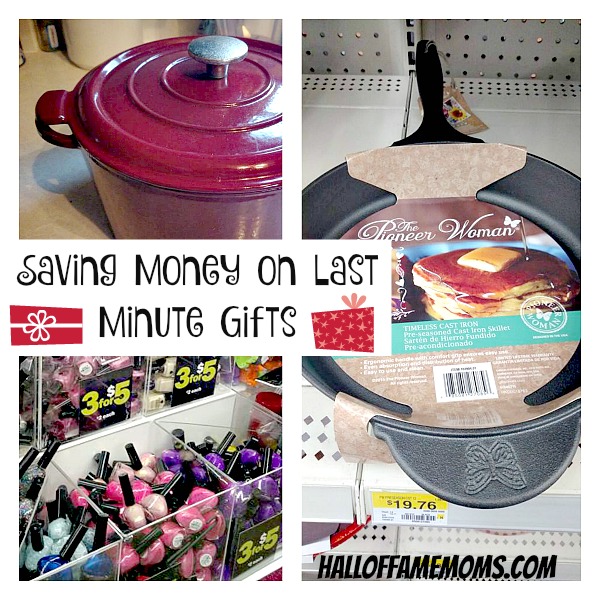 On-line Shopping
There is still time (but not much) to get 2 day FREE shipping through an Amazon Prime membership. However, if you want to take your chances without it, check out the following gifts guides I have below. And, I too am waiting on a gift via Amazon I just ordered last night. I don't have Prime, but I don't have to have by Christmas either. Within the last few weeks or so I had already ordered my boys their "main" Christmas gifts online via Amazon and Groupon. Check out my lists below:
3 Best selling Coloring Books for Adults
6 Best selling Variety of Gifts for Kids of different ages
3 Beautiful 2016 Planner/Organizers for Women
Cast iron enameled Dutch Oven (similar to mine in picture)
One of the Pioneer Woman's cast iron skillets
Give an Experience
If you decide to give an "experience" instead of a product this year and all you have is a print-out of what the experience will be (like your Groupon receipt), you can still wrap it up very nice. Roll up the paper and stick it in a bottle, fold it and stick in a pretty envelope or pack it in a box filled with crinkle ribbons or tissue paper! You can save a lot of money on local experiential-type gifts via Groupon.
In-store Shopping
So, while I got my boys their main Christmas gifts online and didn't really spend much money (which was only one and two things), I really didn't want that to be all we gave them. I checked out Target's dollar section that sits up front when you walk inside the store. I was pleasantly surprised to see a lot of Star Wars themed items and Star Wars is HOT right now thanks to the release of their latest movie. Did you see it at the theater this week?
I'm not going to tell you what I got them because I want it to be a surprise, and they might read this post. Everything I bought was $1-3 each. And, I saved about 50% of that by using my free giftcard codes I earned from the kicks I collected via the (my link) ShopKicks app I use on my Android phone. I collect the free kicks from walking into stores and scanning barcodes with my phone. I've earned $30 in free giftcards (I chose Target and Old Navy) in the past couple months! It's really easy and my phone is actually making me money. Gift cards show up in your account almost, if not, immediately…at least in my experience. I think I used my last one the same day I claimed it!
500 kicks = $2   gift card
1250 kicks = $5   gift card
2500 kicks = $10 gift card
6250 kicks = $25 gift card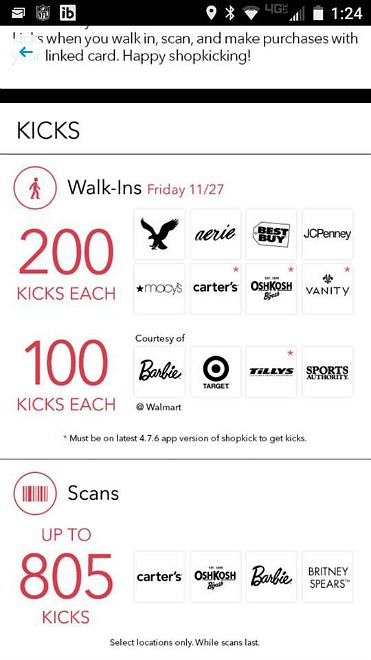 Another great idea is Five Below. This has been one hot-spot in our town! This is stocking-stuffer heaven, in my opinion, and they have a ton of other things you can give as gifts, too. If you're wondering what to get your teen or preteen, check out what the kids I took shopping picked out here.
Don't forget about any of the dollar stores for affordable stocking-stuffers, too.