The advent of technology that allows us to read ebooks, pdfs and Kindles is an amazing thing! Not only because of the convenience it allows but because it makes books so much more affordable. There's much less overhead to create a book and that makes it cheaper for consumers.
I've made six lists of FREE Kindles for you to check out – 125+ FREE Kindle Books for Families.
Two summers ago we bought our boys their first tablets. They were about $60 each from Best Buy and really, while that is a lot of money for us, it's not a lot of money for a really good tablet. I would not consider the tablets we bought them to be "really good". We had a lot of issues with them it seemed. 

One of the tablets broke about six months later.  I think someone stepped on it. That was Brendan's tablet and he'd been wanting another one for months so I surprised him with one for Christmas. Jack's tablet is not looking very good as of today, so I don't know how much longer he'll have his.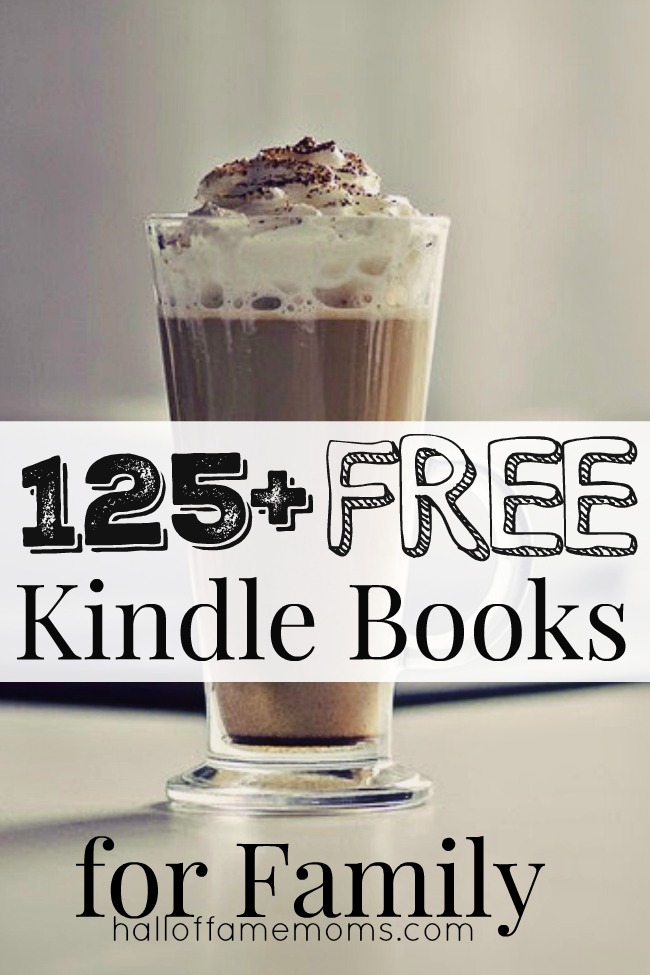 I'm using my affiliate links.
So, I found a tablet for about $50 on Groupon.com (supposedly it has a retail value of about $400). I honestly find that hard to believe, but it came with a rubber edge protector, ear buds, a stylus and a screen protector. The one problem I see with it is that he can't get wifi reception in the basement.
Knowing Jack's tablet might not last long, I decided to grab this when I saw it dropped to $35 a couple months ago, and since I had reward points I got it for free. At the very least, I figured, we would have an extra tablet – even if it was an Amazon brand which I knew may mean we wouldn't be able to access the same games the boys play from Google Play.
Now that I've been able to spend some time on this Amazon Fire I'm really liking it! Since I've never owned a Kindle, I've had to use the free Kindle app for PC and my Android phone to read my Kindle books.
The Amazon Fire has wifi, I can download free games for the boys from Amazon – but, I'm not sure I want to share it with them quite yet!  I don't want to have to wrangle it away from them once they find games they love.
125+ FREE Kindle Books for Families
I've had a nice stock of free and cheap Kindle books collecting dust in my Kindle library; and, now that I have a convenient way to read them, I am! Prior to this, having to read them on my small phone or sit at a computer was just not convenient for me.
I keep my Amazon Fire in my bedroom to read from at night and I look forward to taking it on road-trips with us in the future. Currently, I'm reading this before bed some nights and it's been encouraging. My boys may want to read Kindles on it eventually.
You don't have to have a Kindle device to access the free Kindle books. Get the free Kindle app for your device here. I have it for my desktop computer and my Android phone. The Amazon Fire has it built in already.

I love free Kindle books! Who wouldn't?!
Whether you have a Kindle or a regular tablet with the free Kindle app you can collect Kindle books to read at your convenience at home or on the road! I hope you enjoy perusing the 125+ free Kindle books for family below!
See free Amazon games and apps here.
The following two tabs change content below.
Owner/Editor
at
Hall of Fame Moms
Tracy writes about homeschooling and just about anything related to family life in Ohio here on the blog. Strong honest views will surface from time to time on topics related to truth, faith and freedom. **Check out my notebooks and Bible Memory Coloring Notebook workbooks for Adults & Teens by clicking my name.
Latest posts by Tracy Zdelar (see all)