Usually for our boys' birthdays we do a combined family birthday because their birthdays are so close.This makes it convenient for family members. However, years ago I had told them they could have a "friends" party and, well, I didn't keep my word. For some reason I just didn't make it happen.
This year I'm making good on that "promise". I asked Jack what kind of friend party he wanted to have. Did he want to have a party somewhere else or a party at home? He wanted a "war themed" party at home.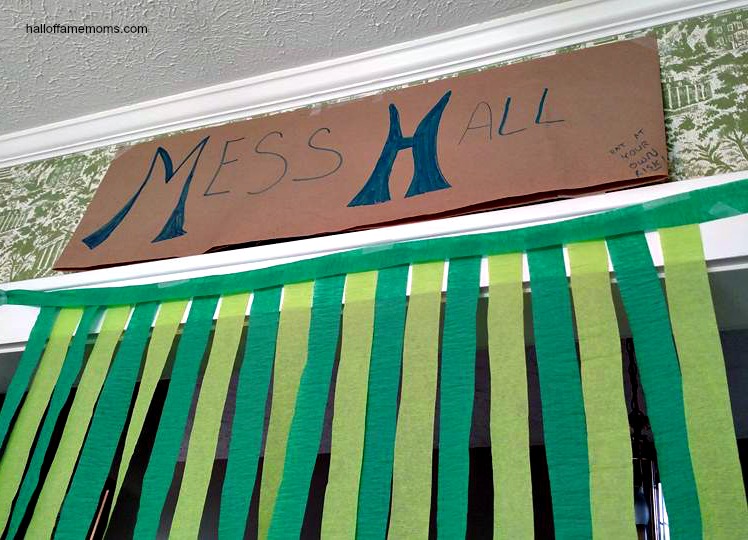 I am using some of my affiliate links in this post.
I did some research on Pinterest and created this Boys Birthday Party Idea board to save the inspiring posts I came across.
Not all of my ideas came from Pinterest though. As I was shopping and coming across certain products more ideas were forming in my head.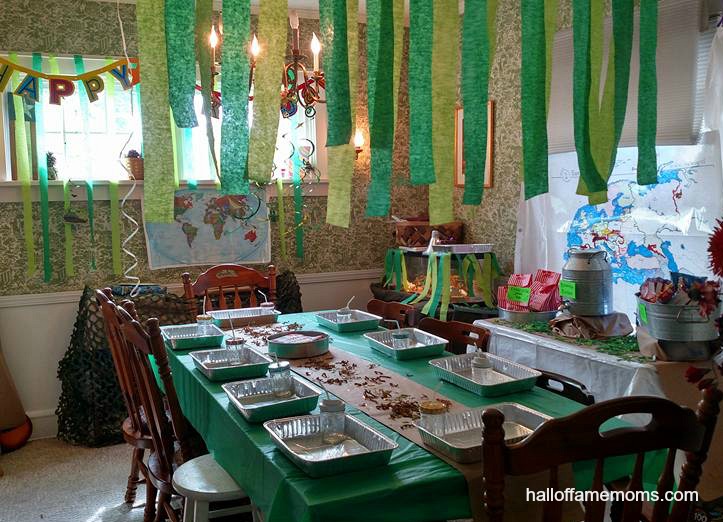 A Budget Friendly Party Menu
The menu would be simple:
Little Caesars pizza ($5 a pizza, can't go wrong!)
A variety bag of small bags of chips
Boxes of Cracker Jacks (Dollar Tree 3/$1)
Sweet drinks (just add water and stir)
Cake (box mix homemade) and ice cream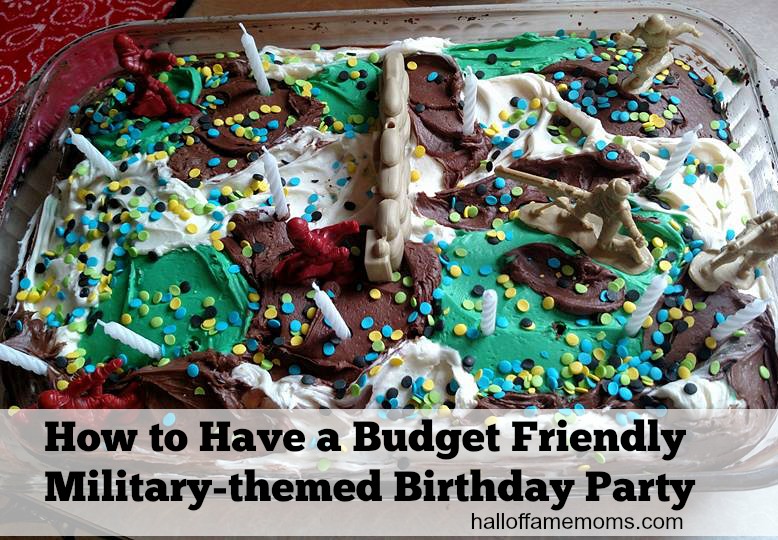 I priced a premade cake with a decorative tank toy on top and knew I could make a yummy cake and buy cheap Army toys to decorate myself for SO much cheaper.
So that's what I did! I found what appeared to be a nice 100 piece military toy set for under $10 at Walmart. I used some pieces on the cake and my son had an early birthday gift! Score.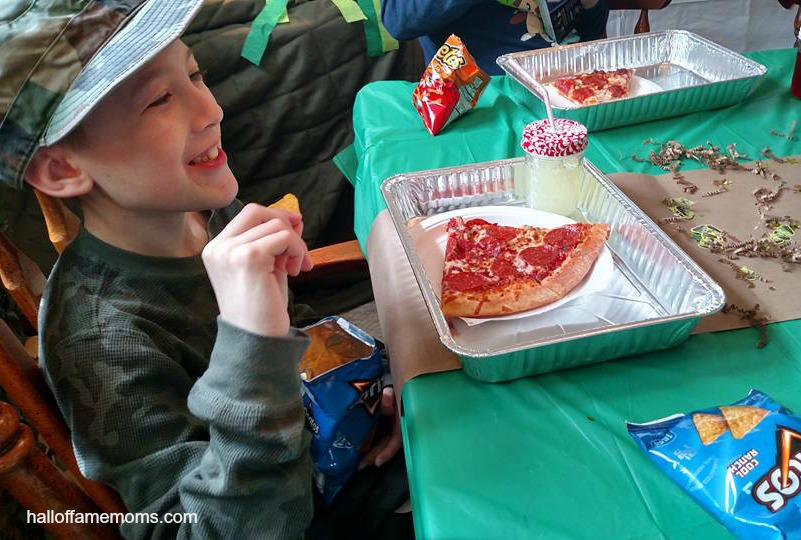 Decorating for a War Room / Mess Hall
We made a Mess Hall sign and taped pieces of streamers together to make a banner to hang over the dining room doorway.
I used a small portable "buffet" table and covered it with a clean white tarp – both are things we already had on hand. My green metal battery operated lanterns were just the right touch for this table. Brown masking paper, crinkly gift bag filler and military confetti and a few homemade cards finished off the table decor.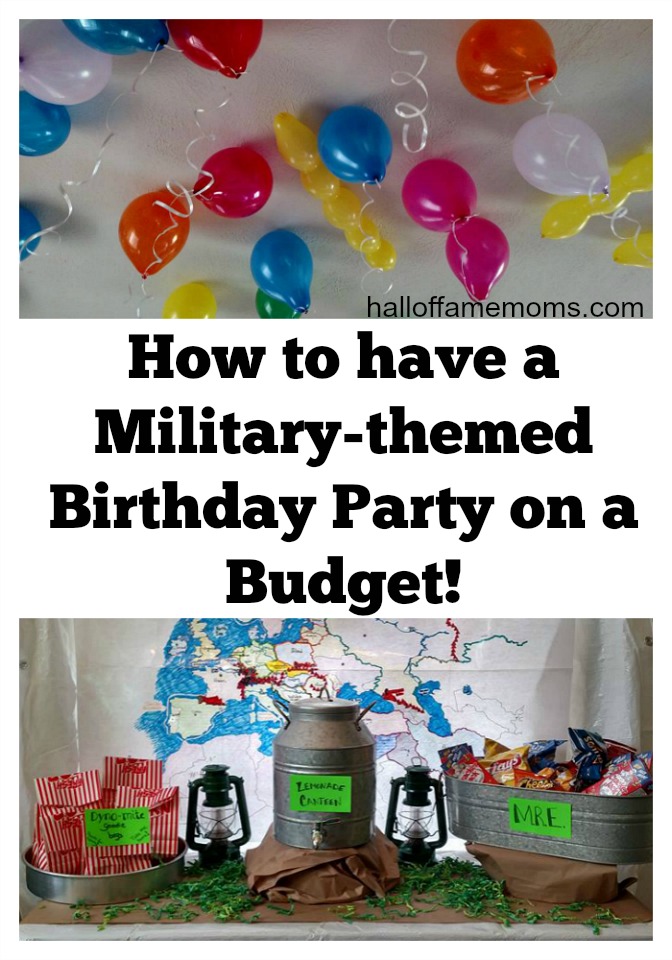 I hung some of our homeschool laminated maps in the room. We already had this camo netting from a sponsored review I did years ago so I used it to hide some of our school stuff on the bench.
I bought some decorations and goodie bag supplies from a couple local party stores in town. My splurge for the party was buying the galvanized "canteen" and "M.R.E." holder (Meals Ready to Eat). I can reuse these for parties.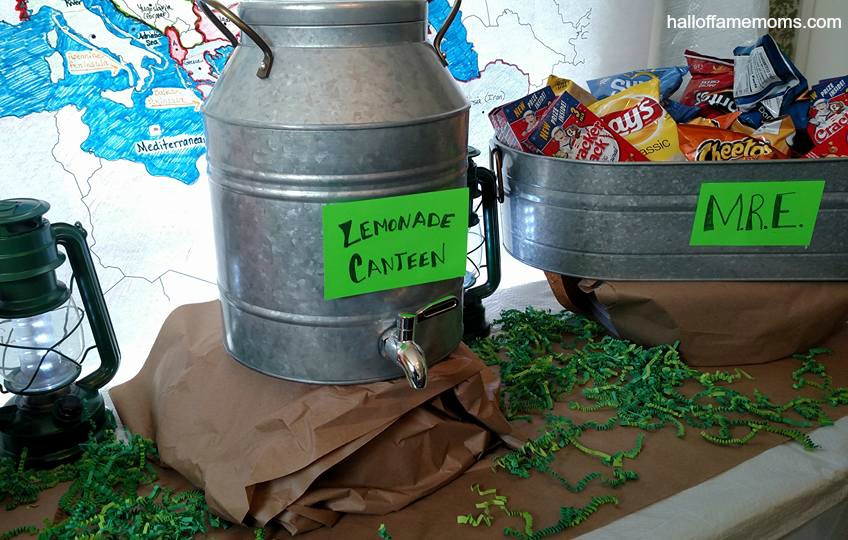 Budget Military Birthday Party Supplies
Everything in this list below was purchased at Walmart.
Mess Hall "trays" were disposable cake pans two for $.88 (I bought 5 sets)
Brown roll of masking paper from the paint dept. $2.97
Army playset (also used for cake decor) $9.93
Easter grass for table decor $.98
Cake mix & 3 different containers of frosting under $5
Galvanized drink Dispenser $14.97
Galvanized oval tub $7.94
Ice cream $5.28
Variety bag of chips $6.98
Lemonade $2.48 (my husband bought Kool-Aid in a later trip)
A Balloon Time helium tank kit for about $20 (with 30 balloons)
By the way, this is NOT a sponsored post for any brand. I bought some things from the Dollar Tree and a couple party stores as well. But, as you can see above, it appears most of my party supplies were bought at Walmart. I'm sure I could have bought more of my items from there but Walmart was my last stop!
I already had my jelly jars and lids. Those pretty colorful canning lids are from the Pioneer Woman brand and I bought them in the past from Walmart, too. These are my standard "go to" cups for kids in my home.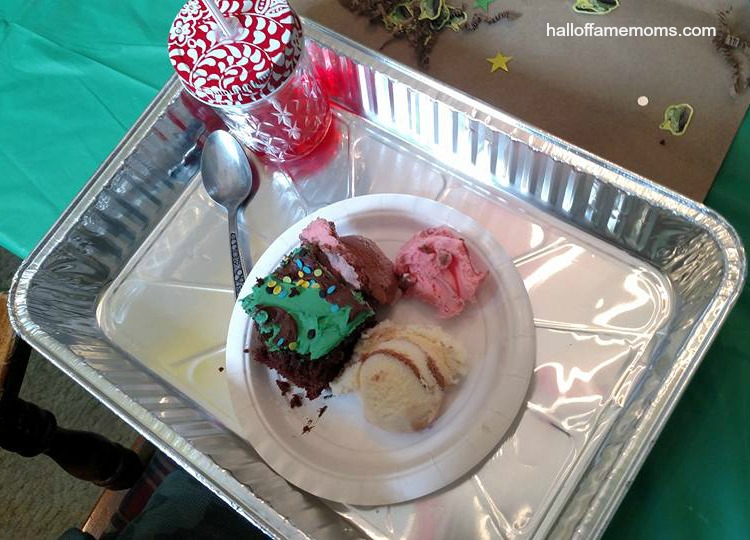 Aren't those green lanterns cute?!! I got those from an online store maybe a year or two ago with a gift certificate from my parents one year. I really like these. The boys have used them at times to read in their bedrooms. They would be great for outdoors and indoors if the power were to go out. You can find something similar here.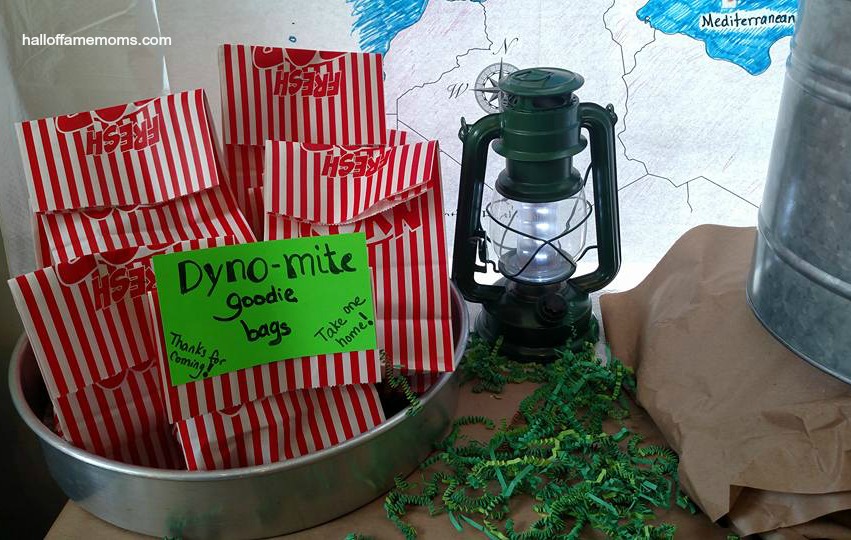 That roll of cheap masking paper was a GREAT decorating feature. I used it as a table runners, for our Mess Hall sign, and I constructed coverings with it to "hide" other things in the room that would have distracted from our military-theme.
Our "dynamite" goodie bags were popcorn bags bought from the Dollar Tree. They contained candy and some fun toys bought from party stores in the area. Check out Dollar Tree's new summer catalog here.
I really did enjoy making this party special for my son and it didn't have to cost a lot! The majority of the  decorating and cake work happened the day before the party. A few key items and some creativity along with the basic supplies is about all it took.
Now I'm waiting on my other son to give me some idea of what kind of themed party he wants next month for his birthday.