If you've been following my blog for awhile you may be well aware that Legos are a big part of our life. Several years ago our boys became very interested in the different sets that would come out. Legos have been the most requested gift over the years.
Not too long ago I'd heard or read about the BRICKLOOT subscription box and even more recently was offered a chance to try one out and share our thoughts with you. I wasn't exactly sure what to expect.
The day our BRICKLOOT box arrived my youngest son and I opened it to look inside but we didn't open any of the packages. I made him wait till I was ready to take pictures and do an official "unboxing". Do you think he was patient?
See Inside a BRICKLOOT Subscription Box 
I guess you could say he was patiently-IMpatient. I don't know how many times he'd ask if we could do the unboxing. He wanted to get into those bricks! I'm also using my affiliate link in this post. Making a purchase by clicking through my link may earn me a few cents but at no extra cost to you. This helps my family make ends meet, thank you!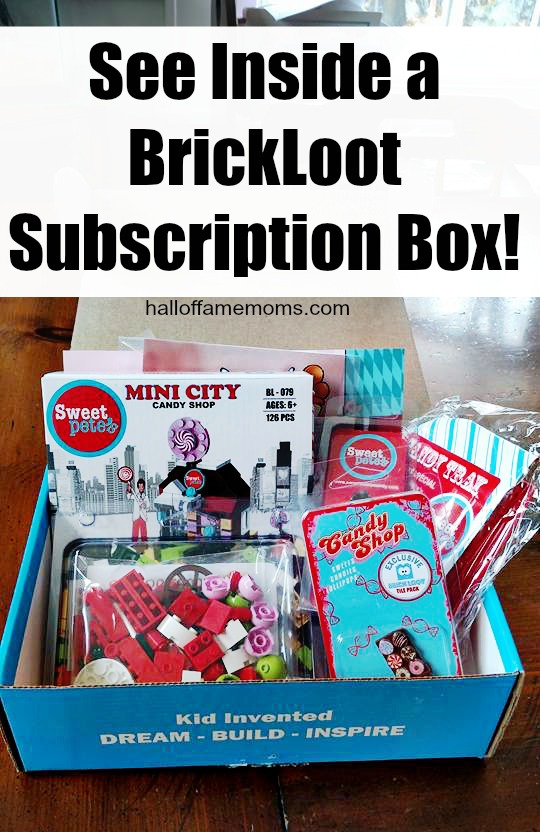 If a picture says a thousand words than what more can I tell you? You can see what we got in our box in the images below. We experimented with doing some video with my new GoPro but those clips aren't ready. If we get a second subscription box to review I will plan to do a video of my son unboxing that set.
Brick Loot is a box subscription company for LEGO and Brick fanatics! Subscribers will receive a monthly box filled with unique, custom and never-before-seen items including Custom LEGO Kits, LEGO Minifigures and more.
Brick Loot boxes are filled with 4-8 items that were hand picked by Brick specialists who scour the world for the newest and coolest products for you to collect.
Invented by a 9 yr old, this box is fun for ages 6 – 99!
My readers get to save! Save 12% of Brick Loot using code "usfamily12".
 Want to surprise your little Lego-lover with a BRICKLOOT Subscription Box for Christmas? My readers get to save! Save 12% off Brick Loot using code "usfamily12" at this link.