If you came across this post via my series on our Sandusky / Put-In-Bay trip this is part seven. On this particular day we visited the Marblehead Lighthouse in Marblehead, Ohio along the Lake Erie coastline.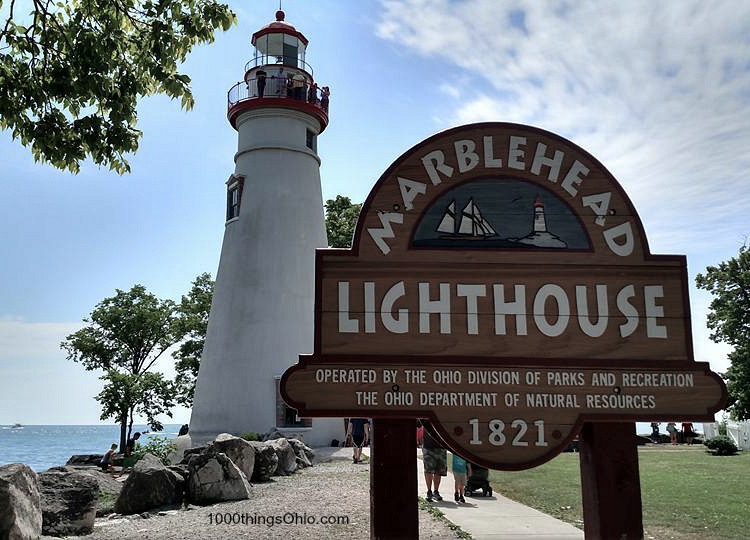 If you're headed to the Lake Erie region near Catawba and Port Clinton you may want to check out the Marblehead Lighthouse in Marblehead, Ohio. This is a beautiful spot and if you happen to show up on a day when the lighthouse is open you can climb to the observation deck for $3 (per person aged 6 and older). Our family has been there at least twice over the past few years.
The Marblehead Lighthouse was built in 1821 and is the oldest lighthouse in continuous operation on all the Great Lakes according to their website here.
The coastline of the Marblehead Lighthouse area has huge large chunks of rock that are fun to play on. Bring a picnic lunch and eat on the rocks or on a nearby picnic table provided on the lawn. The Marblehead Lighthouse and Keeper's House became an Ohio State Park in 1998.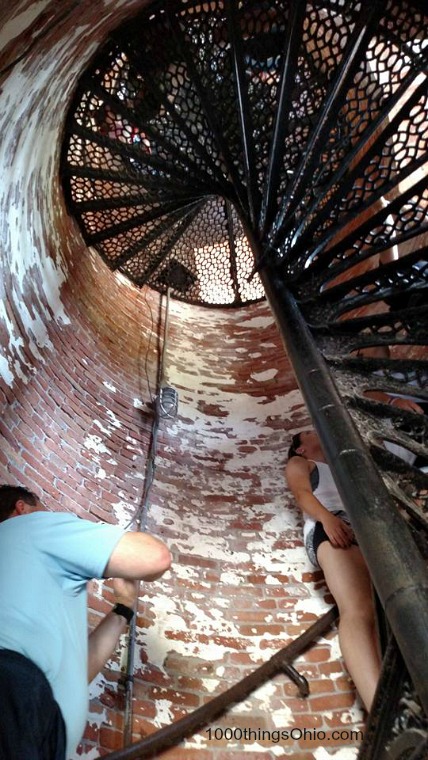 What a view! Below is the Keeper's House which is run by volunteers. We were not able to see it the day we visited as it was not open while we were on the grounds.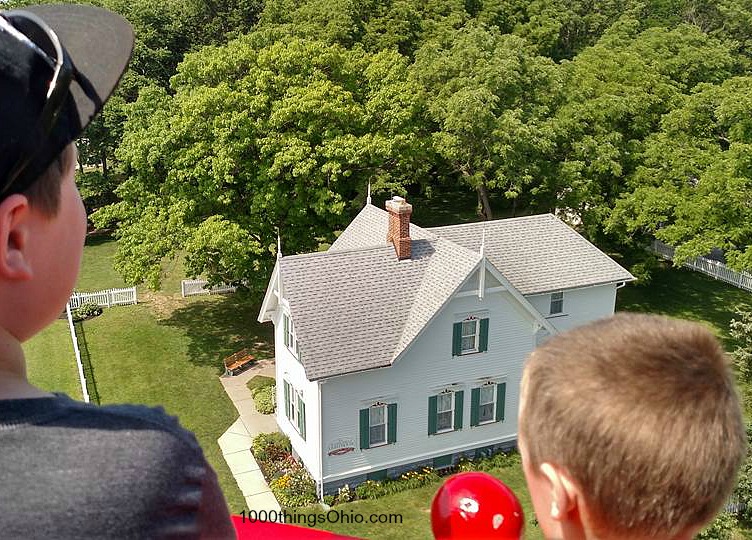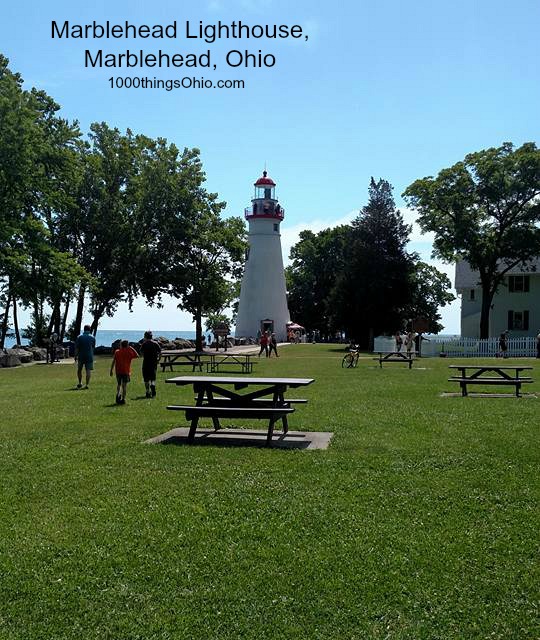 Hours of operation may change seasonally so be sure to check the calendar here for hours.
Marblehead Lighthouse
110 Lighthouse Dr.
Marblehead, OH  43440
Be sure to check out the other posts in our trip series!
Pt 1:  Lake Erie Shores and Islands will show you where the fun is!
Pt 2:  3 tips before visiting Put-In-Bay with Miller Ferry.
Pt 3:  Finding family fun and history on Put-In-Bay, South Bass Island.
Pt 4:  My favorite things about the Catawba Island/Port Clinton Holiday Inn Express.
Pt 5:  Perry's Victory and International Peace Memorial
Pt 6:  Our day at Perry's Cave Family Fun Center on Put-in-Bay
Pt 7:  Visiting Lake Erie's Marblehead Lighthouse
Pt 8:  Lake Erie's Johnson's Island Confederate Soldier Cemetery
Pt 9:  Visiting the Historic Lyme Village and the Firelands History
Pt 10: Touring the underground Seneca Caverns