This is part nine of our 2016 trip to the Lake Erie and Bellevue areas of Ohio. Thanks for your patience as I merge my Ohio blog with my main blog here. 
One of our last stops on our northern Ohio trip last month was to the Historic Lyme Village. If you love history, you will get a cup overflowing at this place! I learned so much! "Historic Lyme Village depicts life in the Firelands from the arrival of the first settlers, in the early 1800's, to the early 1900's."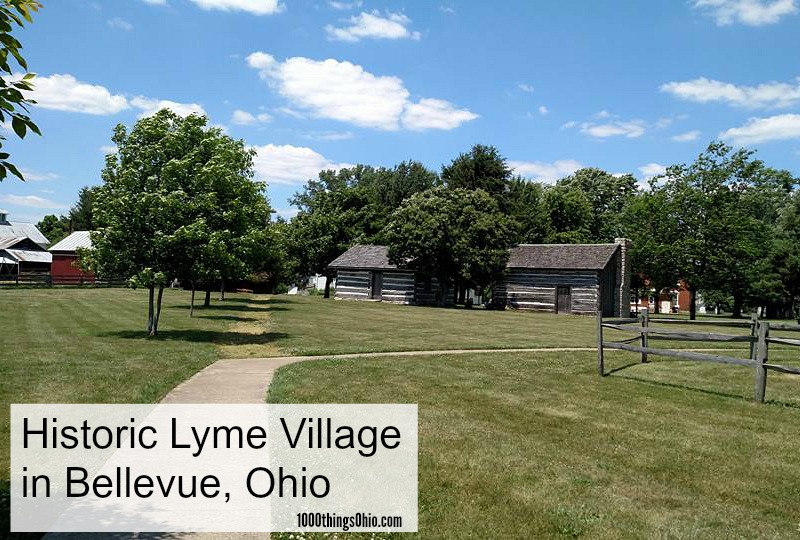 I hope you enjoy this peek into just a small, small handful of sights and stories we encountered on our trip. I highly recommend you visit this place for yourself. There are several original buildings to walk inside and see. I believe all but the Wright Mansion were relocated to this piece of land that makes up the historical village. I think our guided tour took us about two hours (because of all the discussion we had going on). You can also do a self-guided tour.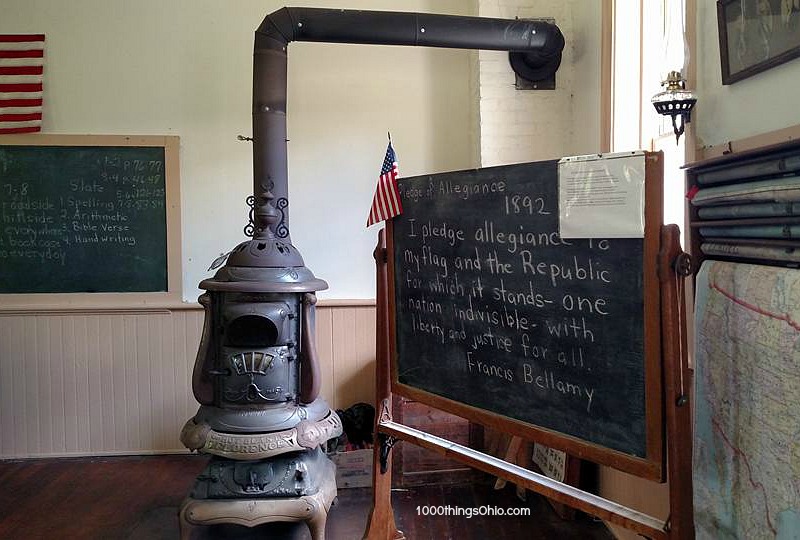 During the Revolutionary era homes were burned by the British and the colonists took their complaint to the United States government. Because the government didn't have money to replace their damages it gave them land. This land was referred to as the Firelands …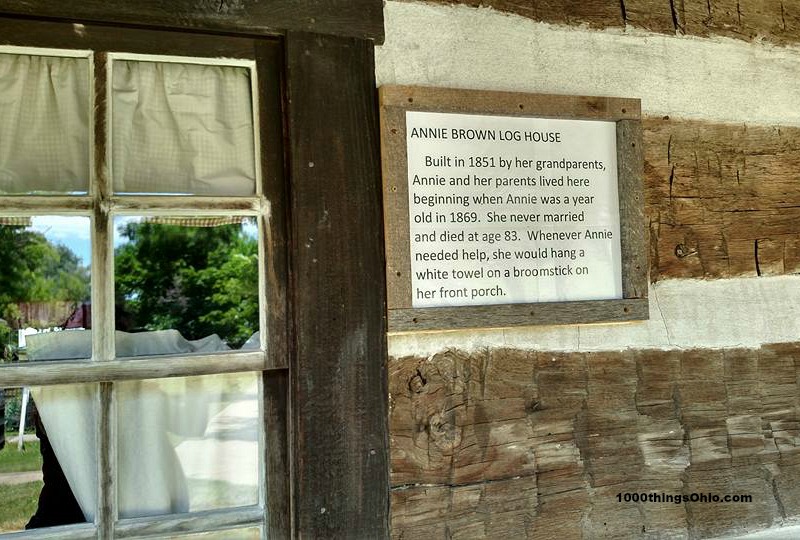 "In 1792 the Connecticut legislature set aside the 500,000 western most acres of the Western Reserve for its citizens whose land had been burned by the British during the American Revolution. This area was referred to as the Fire Suffers' Lands and eventually shortened to the Firelands. The Firelands consists of, what are today, Erie and Huron Counties and Danbury Township in Ottawa County and Ruggles Township in Ashland County." – From the website here.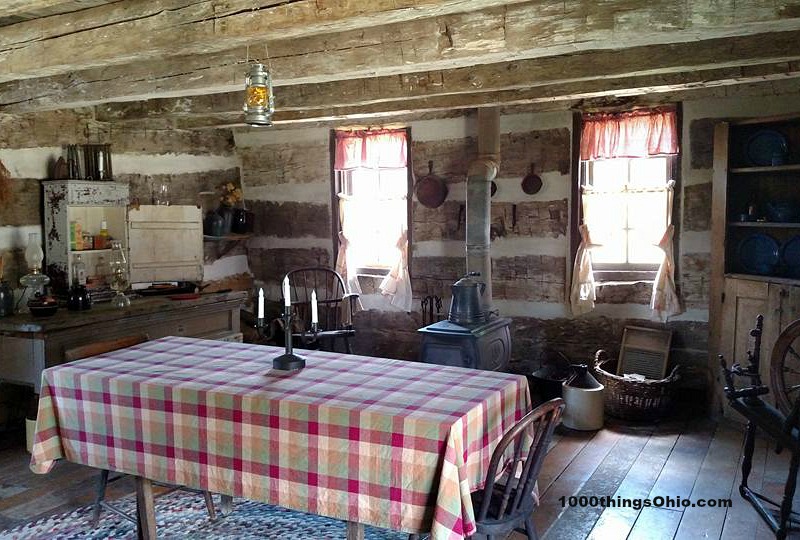 Below are a few photos of things we could experience for ourselves. I recommend the guided tour so you can learn not only the history but some fun trivia shared as well.
The tour includes the Kromer barn that the government required for tnt making during one of the World Wars because it could be hid from aerial view. A home that was used for the underground railroad (you'll see where people were hid) and of course the Wright Mansion is an amazing sight – it includes the original step-down cement block for carriages. The Detterman Log Church is still in use today.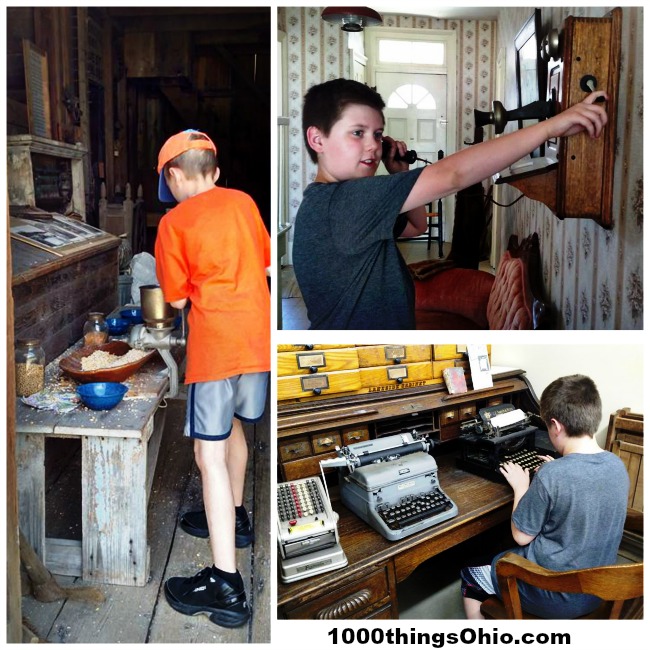 More info from the Historic Lyme Village
From the website: "Historic Lyme Village is open for guided tours 11am to 4pm Tuesday through Saturday and 12pm to 4pm on Sunday in June, July, August, and Sundays only in September.
The village is host to many special events including Pioneer Days, A Night at the Village, Victorian Christmas Dinners and Christmas of Yesteryear.
The air-conditioned Carriage House Café and Shelter are available for rent throughout the year for parties, picnics, luncheons and receptions. The Detterman Log Church, John Wright Mansion and village grounds host many weddings during the year.
The independent Historic Lyme Village Association is a non-profit (501(c)3) all volunteer organization."
Follow the Historic Lyme Village on Facebook here.  Read about the buildings on the site here.
Historic Lyme Village
5001 State Route 4
Bellevue, Ohio 44811
(phone) 419-483-4949
Be sure to check out the other posts in our trip series!
Pt 1:  Lake Erie Shores and Islands will show you where the fun is!
Pt 2:  3 tips before visiting Put-In-Bay with Miller Ferry.
Pt 3:  Finding family fun and history on Put-In-Bay, South Bass Island.
Pt 4:  My favorite things about the Catawba Island/Port Clinton Holiday Inn Express.
Pt 5:  Perry's Victory and International Peace Memorial
Pt 6:  Our day at Perry's Cave Family Fun Center on Put-in-Bay
Pt 7:  Visiting Lake Erie's Marblehead Lighthouse
Pt 8:  Lake Erie's Johnson's Island Confederate Soldier Cemetery
Pt 9:  Visiting the Historic Lyme Village and the Firelands History
Pt 10: Touring the underground Seneca Caverns
The following two tabs change content below.
Owner/Editor
at
Hall of Fame Moms
Tracy writes about homeschooling and just about anything related to family life in Ohio here on the blog. Strong honest views will surface from time to time on topics related to truth, faith and freedom. **Check out my notebooks and Bible Memory Coloring Notebook workbooks for Adults & Teens by clicking my name.
Latest posts by Tracy Zdelar (see all)