(Disclosure: I may earn a commission if purchases are made through some of the links in this post. See my disclosure here.)
Last fall our family headed down to northern Kentucky to see the Ark Encounter and the Creation Museum. Read about them at those links.
Since we were headed down that way we decided to squeeze in a couple other historical sites in the southern Ohio area: Serpents Mound and the Hopewell Indian burial mounds. This post is about the Serpent Mound – which I want to state was not a child-friendly area. I will have some warnings at the end of this post.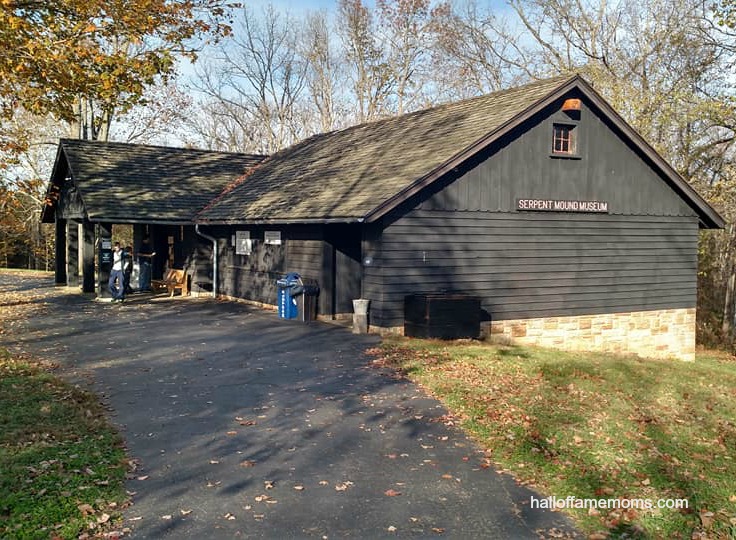 Visiting the Serpent Mound
The Serpent Mound Museum was already closed but it was easy enough to find what we came there to see: the Serpent Mound. There's even a tower you can climb to get a bird's eye view.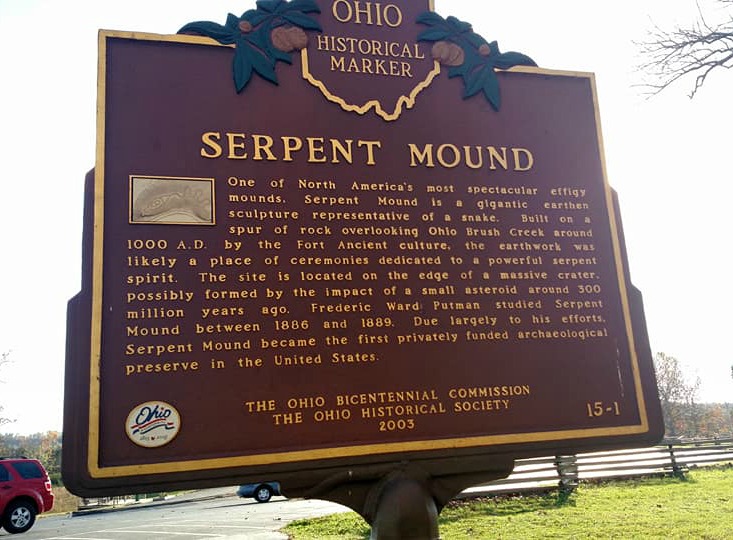 The Historical Marker pictured above says:
"One of North America's most spectacular effigy mounds, Serpent Mound is a gigantic earthen sculpture representative of a snake. Built on a spur of rock overlooking Ohio Brush creek around 1000 AD by the Fort Ancient culture, the earthwork was likely a place of ceremonies dedicated to a powerful serpent spirit. The site is located on the edge of a massive crater possibly formed by the impact of a small asteroid around 300 million years ago. Frederic Ward Putman studied Serpent Mound between 1886 and 1889. Due largely to his efforts, Serpent Mound became the first privately funded archaeological preserve in the United States."
See the tower in the backdrop of the image below.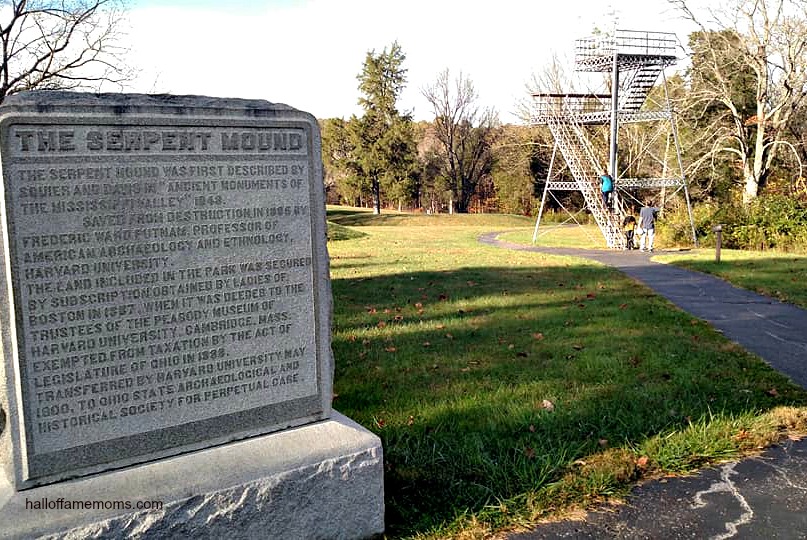 The monument stone pictured above says:
"The Serpent Mound was first described by Squire and Davis in "Ancient Monuments of the Mississippi Valley" 1848.
Saved from destruction in 1885 by Frederic Ward Putnam Professor of American Archaeology and Ethnology, Harvard University.
The land included in the park was secured by subscription obtained by Ladies of Boston in 1887 when it was deeded to the Trustees of the Peabody Museum of Harvard University, Cambridge, Mass. Exempted from taxation by the Act of Legislature of Ohio in 1888. Transferred by Harvard University May of 1900, to Ohio State Archaeological and Historical Society for perpetual care."
Visiting the ancient Serpent Mound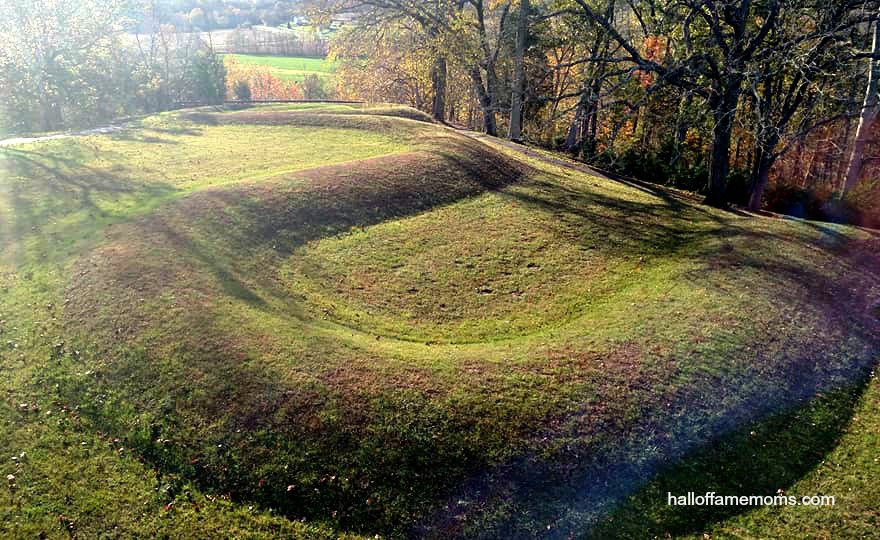 Above you see Serpent Mound, below you see one of maybe a couple, at least, small burial mounds at this park.
There are books written about Serpent Mound.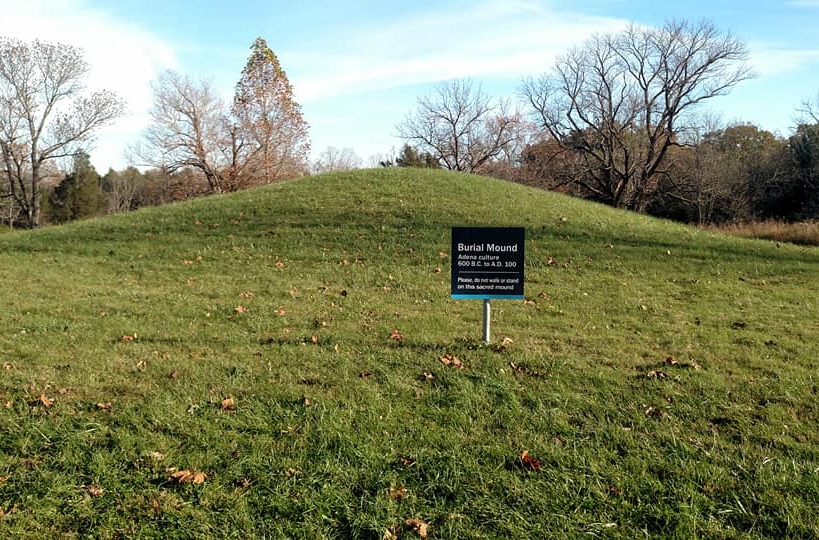 There is a parking fee for this park so take some cash. The area around the Serpent Mound is on a cliff and looked very dangerous for taking little kids who might run off. I recommend you either keep young children strapped in a stroller or carrier or carry them yourself.
The tower did not seem very safe either.
In fact, I recommend no one go to this park alone as it is secluded and in the event of an accident you don't want to be stranded alone with no help.
Serpent Mound is located in Peebles, Ohio.
***************** More posts from our trip.
Part 1: See Inside our Visit to the Ark Encounter
Part 2: Inside our Visit to the Creation Museum
Part 3: Our Visit at Homewood Suites & DAT Travel
Part 4: Visiting Serpent Mound
Part 5: Visiting the Hopewell Indian burial mounds – coming!