*The posts from this trip to Put-in-Bay, Ohio (September 2017) are the last few posts moved from my 1000 Things Ohio blog to my main blog here. This was a sponsored trip though I was not paid, however I am using my affiliate links below and may earn a few cents if a purchase is made through them. See my Disclosure policy here.
As a homeschooling family we have the freedom to pack up and travel to places during the weekdays while most families can't because their children are in school.This year we set out to spend a couple nights on South Bass Island, Ohio – a first for us!
Up till now we've done some day trips to South Bass Island, better known as Put-in-Bay perhaps. It was just last month, mid September, that we vacationed over a three day period during the week instead of over the weekend.
And, while this is not a paid post we did receive our condo and transportation covered for us in exchange for me sharing our trip with you.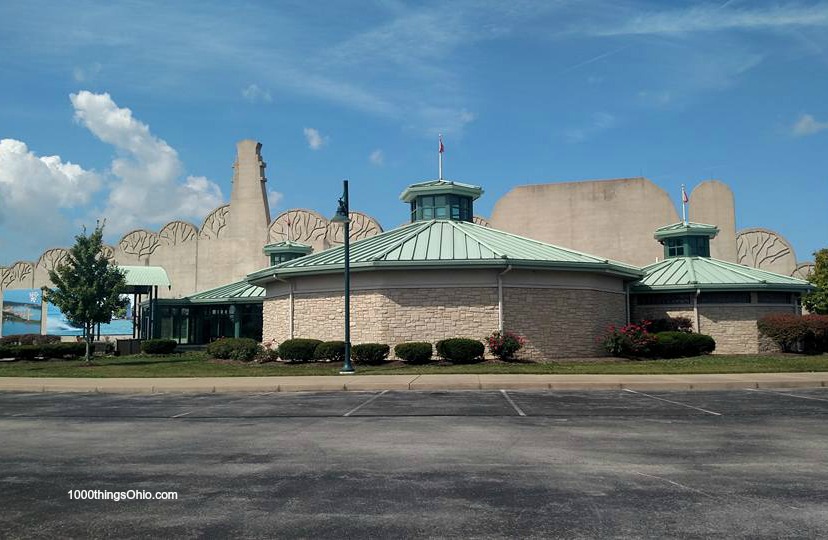 1. Do your Homework
My first piece of advice is to email, call or stop by one of the Lake Erie Shores & Islands (LESI) locations to ask questions and pick up Put-in-Bay information brochures about what attractions, restaurants, transportation and options for overnight stay are available on Put-in-Bay. You want to keep in mind the time schedules and weather when planning your trip.
Jill from LESI told me PIB has one and sometimes two tourist seasons. The first tourism season is April-October. The second, if it the weather cooperates, is during the winter for ice fishing.
Below I listed several things you need to consider when you visit LESI.  I will talk about each one in this post.
restaurants (food/water)
attractions
transportation
weather & time schedules
staying overnight
See the Lake Erie's Shores and Islands (Images of America)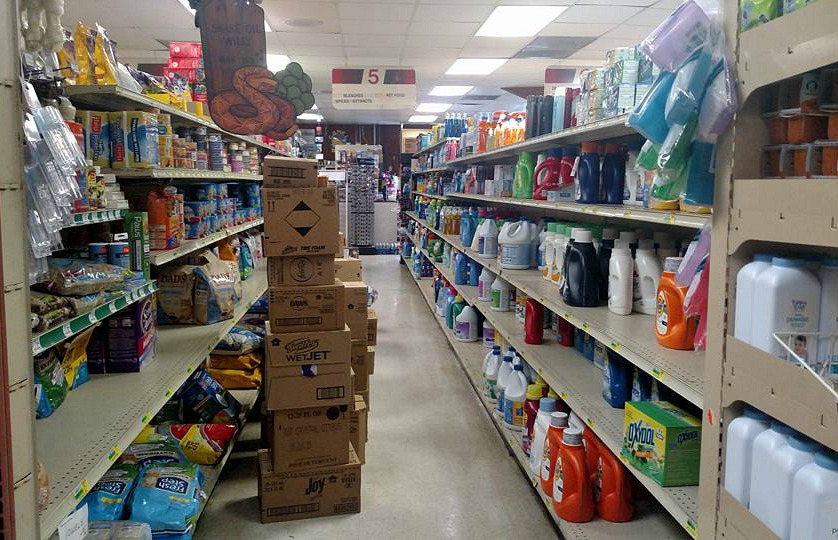 2. Plan for Meals
Put-in-Bay has a lot of options for eating, at least it seemed that way to me! That is one of the harder decisions make when visiting, in my opinion. However, the options slim way down during the winter. I've been told that Tipper's is the only place that stays open then.
Put-in-Bay has only ONE SMALL grocery store. One. But they had a meat counter, ice cream, and lots of stuff. And, even though I only saw one flavor – they had Zevia!
We stopped at a big grocery store on the mainland in Sandusky before we hopped on Miller Boatline to ferry over to the island. You may want to do that as well. We did buy some snacks from the island store to take back to the condo with us after we settled in.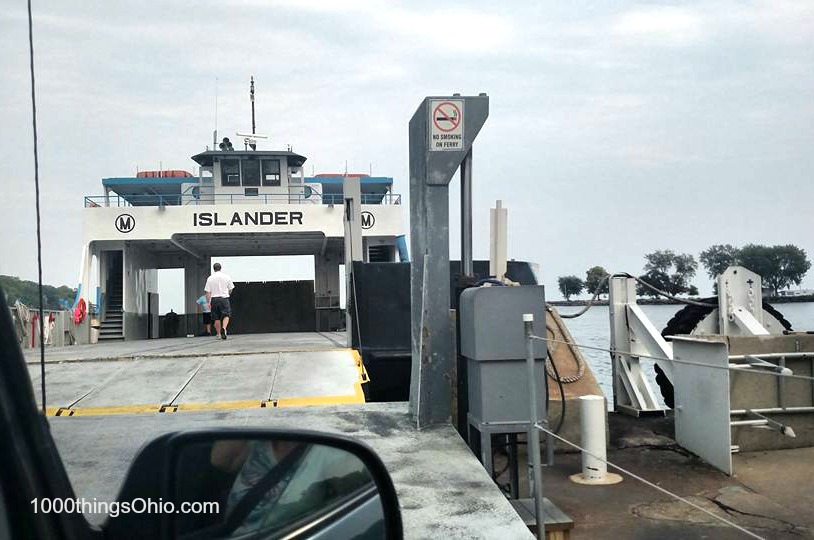 3. Transportation
Obviously you have to pick a way to cross Lake Erie. But, that isn't all! You also have to think about how you will get around once you are on the island. Walking may sound like a great idea but…not so much in the rain, right?
Put-in-Bay offers golf cart rentals (maybe bike rentals, too) and taxi service. You can also bring along your own bikes or some vehicles. Be sure to check out how much everything costs beforehand and again, check time schedules and consider weather.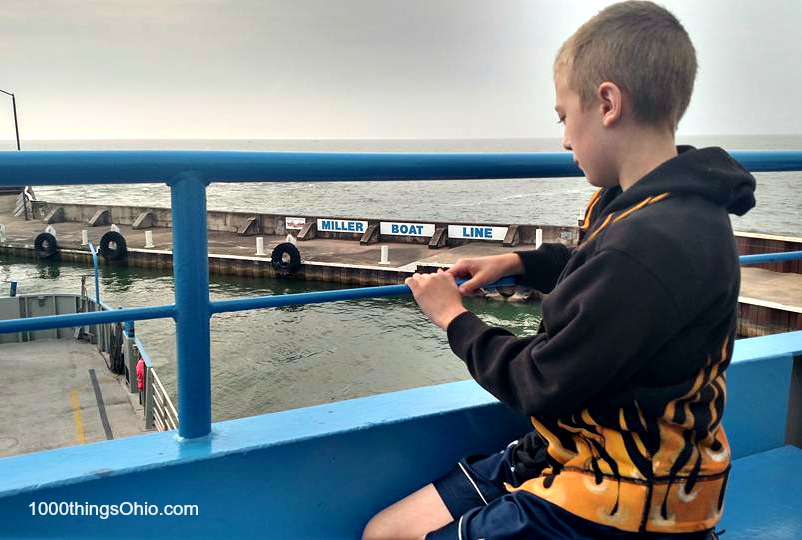 Our ferry ride across Lake Erie was about 20 minutes. Since we had our van with us we headed off to the condo. Our first day on the island was going to be driving around and checking things out, again. Like I said, we've been here before. Which brings me to tips number four, if you're planning to stay the night.
Learn more about the history of South Bass Island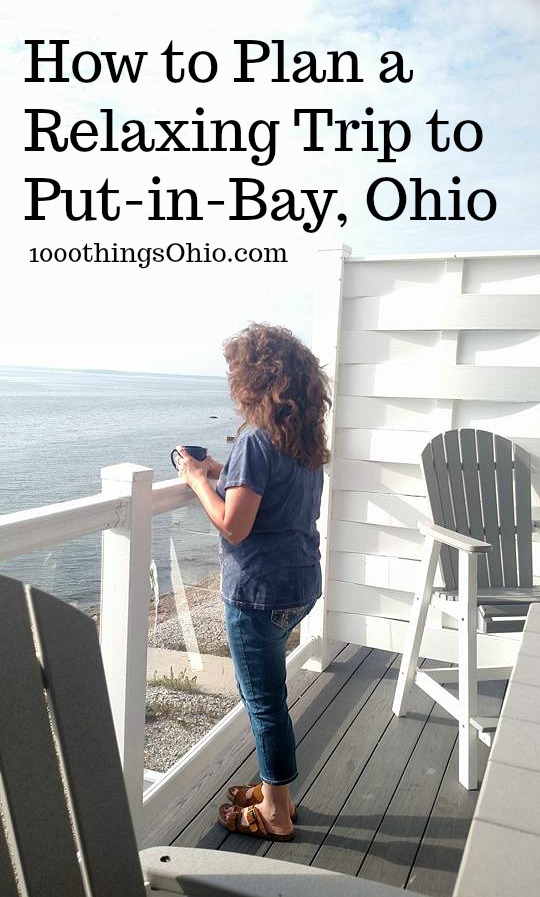 4. Where to Sleep
South Bass Island has options for staying overnight including condos and a campground. We stayed in a beautiful four bedroom, three bath, two floor (plus more I'll share in another post) condo at the Put-in-Bay Condos. It was an amazing condo. I'll be doing a separate post about it soon.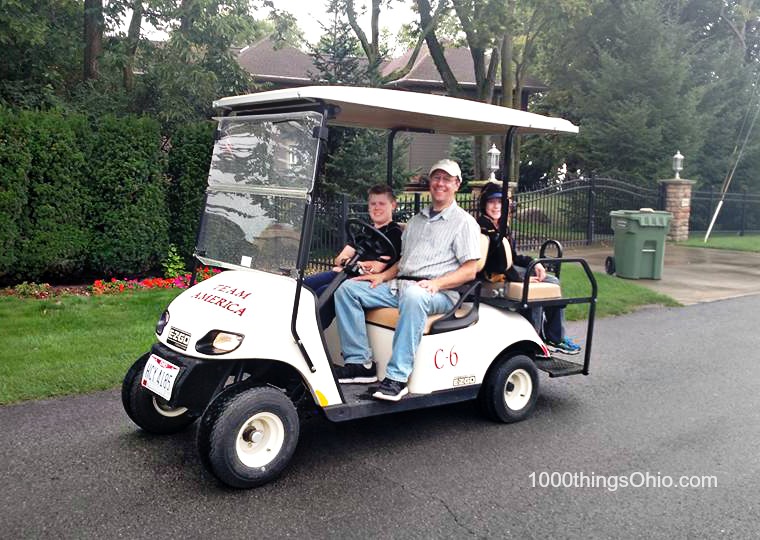 5. Attractions & Family fun on Put-in-Bay
On day two of our three day Put-in-Bay adventure we picked up a golf cart at E's Golf Carts to do some island exploring. On this particular trip we didn't want to "have to do anything", we wanted to be free to explore!
However, on our past day trips we were busy playing!  You can learn more about our visit to Perry's Memorial and our visit to Perry's Cave Family Fun Center.
I'll be sharing a video tour of our condo and more about the island in upcoming posts.
Visit Miller Boatline and Lake Erie Shores & Island for more information. You can get information about E's Golf Carts here.
******************* See the other posts and pictures from our Put-in-Bay trip below!
Part 1:  How to plan a Relaxing Weekend getaway to Put-in-Bay
Part 2: Staying in a Put-in-Bay (large family) Condo.
Part 3: Exploring Put-in-Bay, South Bass Island with E's Golf Carts
The following two tabs change content below.
Owner/Editor
at
Hall of Fame Moms
Tracy writes about homeschooling and just about anything related to family life in Ohio here on the blog. Strong honest views will surface from time to time on topics related to truth, faith and freedom. **Check out my notebooks and Bible Memory Coloring Notebook workbooks for Adults & Teens by clicking my name.
Latest posts by Tracy Zdelar (see all)