A central part of celebrating special occasions is picking out the perfect announcement cards, thank you cards or invitations. This post is brought to you by Basic Invite and while opinions are my own, it had me pulling out my wedding and baby albums.
Working on this post reminded me that invitations and announcements are often more than just that, they are keepsake-records of some of our most important, very special life events.
I remember preparing for our wedding. We chose nice simple cardstock with elegant printing to invite our guests to our celebration.
When I created our own wedding album I included one of our invitations, some of our returned rsvp cards from guests as well as used cards we received and pictures to complete our book of memories of that special time.

Let's talk about babies.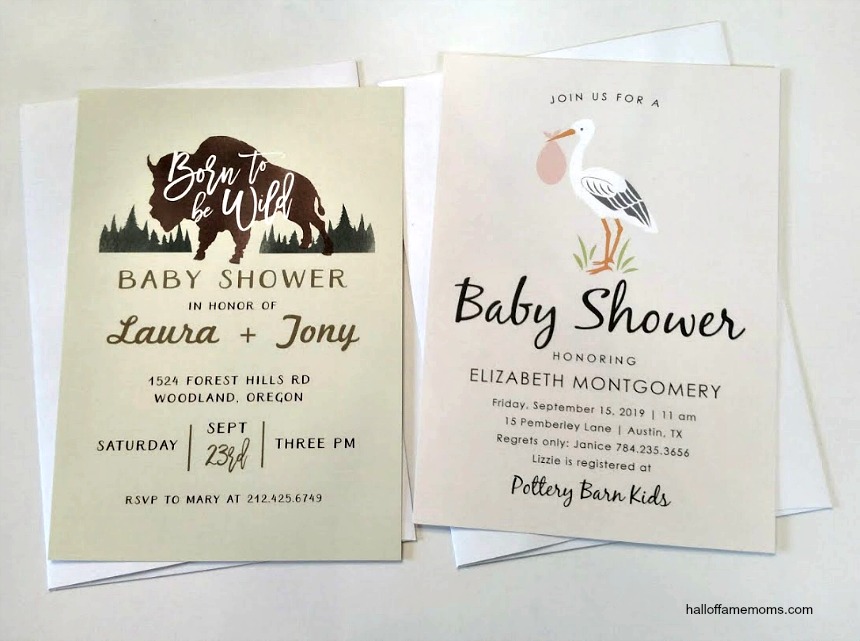 I believe baby announcements and baby shower invitations are just as precious to many families and become part of treasured scrapbook and photo albums. Finding the perfect baby shower invitations can be hard but I have a resource to tell you about today.
Basic Invite invited me to choose a variety of samples to experience and review. The baby shower cards I chose, pictured above, can really be used for both genders. They would work as baby boy shower invitations or girl. The buffalo would work for cowgirl baby shower invitations too!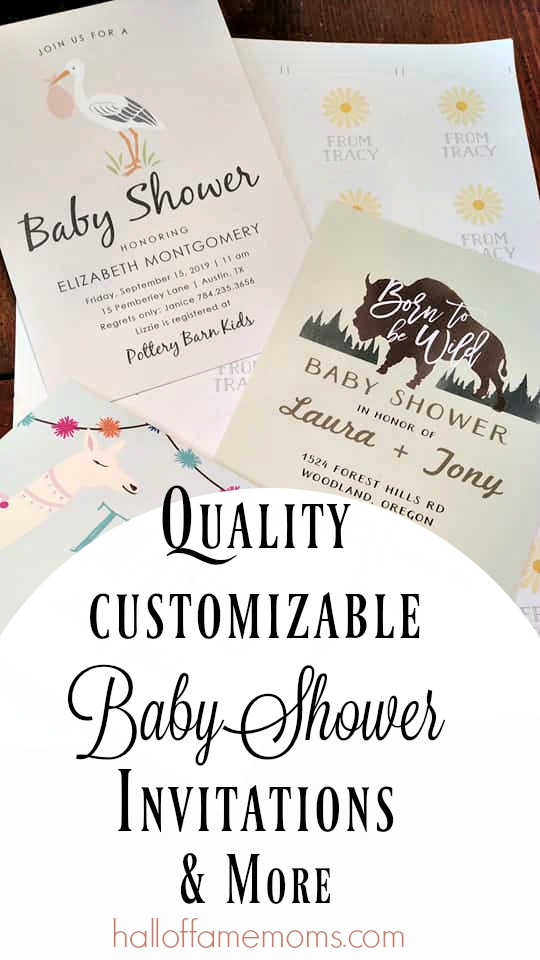 As I stated, I was invited to pick out some samples from Basic Invite's website to personalize for review. In addition to the baby shower invitations I also chose a thank you card, a coaster and some envelope stickers and a stationary card for business.
Basic Invite allows customers to order a printed sample of their actual invitation so they can see exactly how it will print as well as the paper quality before they ever have to place their final order.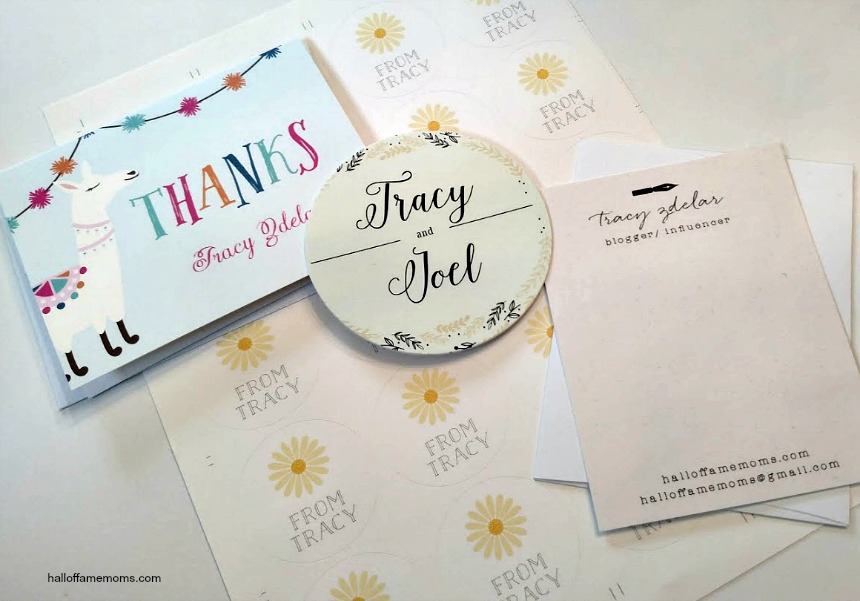 Basic Invite offers:
~ Almost unlimited colors (over 180 options for each element) with instant previews online.
~ 40 Different colors of peel and seal envelopes.

~ Foil cards which are available in gold, silver and rose gold. You can also choose flat or raised foil designs.
~ Basic Invite offers an address capturing service that allows customers to simply share a link on Facebook, Twitter, Instagram, or any other form of social media to request their friends and family's addresses which will be stored in the customer's account and can then be selected during the design process.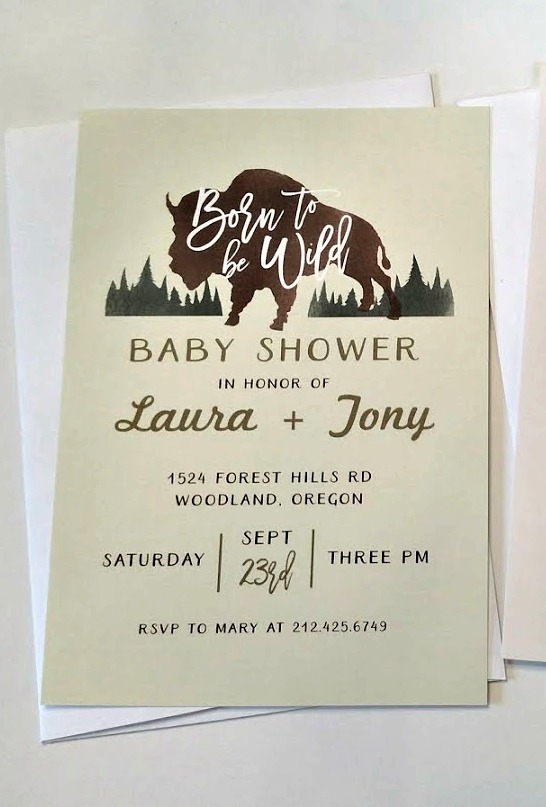 ~ Basic Invite also offers recipient address printing at no cost on all Christmas card orders.

All of these personalized products turned out beautifully and the quality of the cardstock is perfect. The coaster is thicker than the baby shower invitations which is what you'd want and expect. The stickers turned out perfect and I love that the envelopes are peel and stick instead of "have to lick".
If you're planning a baby boy shower soon you may want to personalize Thank You cards to reflect your family name. You can do that with Basic Invite.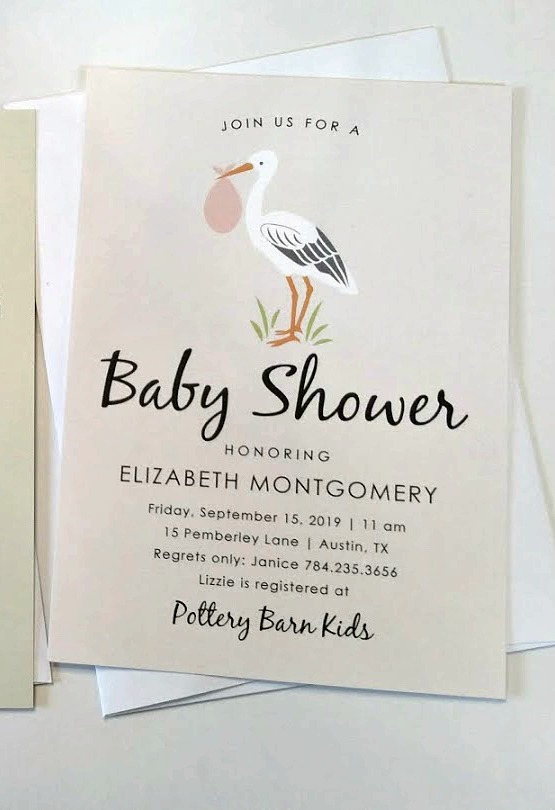 You'll find a nice variety of invitations to choose from at Basic Invite -like these baseball themed baby shower invitations.
Do you have a memorable occasion coming up to celebrate? Right now Basic Invite is offering 15% off with coupon code: 15FF51 . Let them help you customize the best cards for your special day!