(My affiliate links are included in this post and I may earn a few cents if purchases are made through it. See my Disclosure policy here.)
I like to post here on the blog at least once a week and while there's always something to talk about much goes unsaid on a blog and many times that is best. This weekend I decided to talk about the big history project I'm planning for the boys and I to work on this year potentially through their last year of homeschooling through high school.

This big idea of mine will cover geography, history – both world and USA, social studies and whatever else I decide to include. I have my Thirty-one (I am a consultant) Deluxe Utility Tote already stocked with supplies for this project. Some of my plans are to use an eclectic assortment of teaching aids to incorporate or create…

timelines
maps
reading (these and others)
book of centuries (still debating on how I want to create this)
worksheets

I plan for us to create this "book of centuries" with three-ring binders and to put all our timelines, maps, etc into the corresponding sections. I just haven't figured out exactly how I want it to look.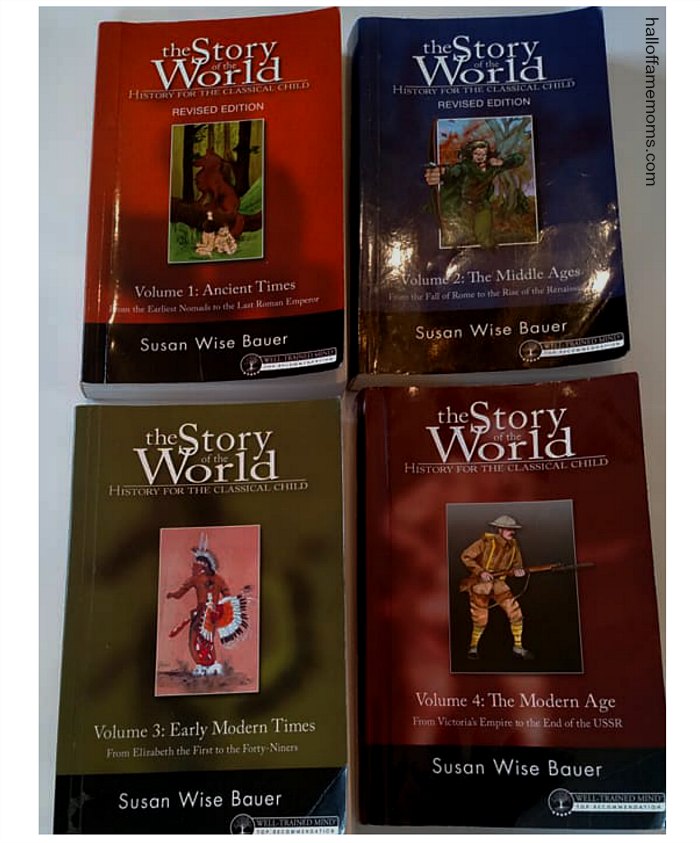 So far the boys have read through all four volumes of Story of the World. In the early years of our homeschooling we listened to some of these volumes via the audio book cds. Then, more recently, I bought all four volumes and had them read all four this school year. They pretty much got through them all by the end of the first half of the year and shortly into the beginning of the second half.

In addition to these books they have been reading an assortment of other books which I've been recording in their book logs I keep at the back of their planners I made for them.
I think we will be able to get started on more of the creating part of this project soon though because they have been finishing up some of their other text/work books.
As they get more and more of their current subjects finished it will be easier for me to focus on this history project. I plan to stretch this project all through high school and right now my oldest is in ninth and youngest is in seventh.
There are some "accessories" for Story of the World that we aren't using that you may want to. I'll share links to those as well as the cds and reading books below.

Story of the World audio cds
Story of the World reading volumes
Story of the World activity books
Story of the World tests/answer keys


The following two tabs change content below.
Owner/Editor
at
Hall of Fame Moms
Tracy writes about homeschooling and just about anything related to family life in Ohio here on the blog. Strong honest views will surface from time to time on topics related to truth, faith and freedom. **Check out my notebooks and Bible Memory Coloring Notebook workbooks for Adults & Teens by clicking my name.
Latest posts by Tracy Zdelar (see all)