This post brought to you by Review Home Warranties.


A home warranty is a contract that covers repairs to the main systems and appliances of a home. It is essentially insurance, as you pay a monthly premium in return for security (repairs/replacements), however it is not 'home insurance' – not even close as they have vastly
different coverage.
Home warranties usually cover things like the plumbing, air conditioning, refrigerators, garage door openers, trash compactors and so on. As you can imagine, this is far away from home theft and such which is for the separate home insurance. Home warranties are very specific in what they do and don't cover, as they differ from company to company. Usually, you can expect packages that offer coverage of around 100 items.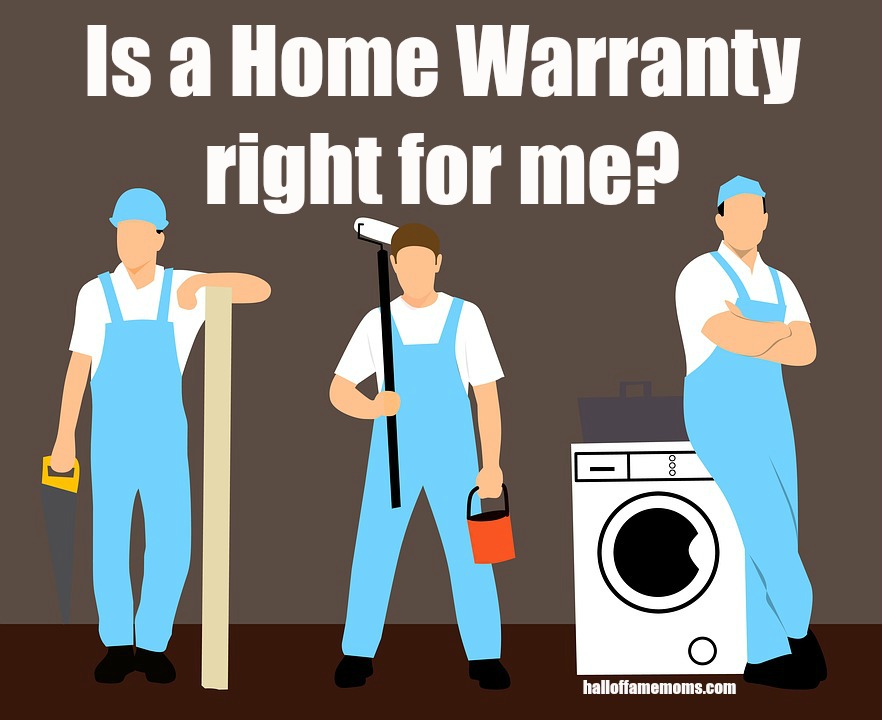 If you think about it, it is probably more useful than home insurance. Of course, it may depend if you live in a dangerous area prone to hurricanes or burglary, but these seldom happen for most of us. Home insurance is usually compulsory, and rightly so, but it's surprising how few people
have home warranties.
Home warranties cover the things that we use everyday, like our heating systems, cooking and refrigeration. The things that accumulate wear and tear over the years, and usually the appliances have under 15 years life span. These are the threats that exist for all of us, and we are rarely prepared for it when a major system breaks down.
The average home warranty package looks something like this:
● Plumbing system: including toilet, drains, waste lines, water heaters
● Electrical systems: electric lines, interior wires etc
● Heating and Cooling systems: Heating unit and A/C
● Home appliances: cooker, fridge, microwave, washer, dryer, exhaust fans etc
This looks like a well-rounded package that would have roughly a subscription costs of around $50 to $60 per month – approximately $650 per year. However, this will vary widely depending on the company, state and additional appliances like pool/spa.
Some companies will even offer bespoke packages, where there is no collective basic package plus addons, but instead, you choose every single appliance from scratch. This is great for those who have a unique set up, or perhaps are only responsible for a partial amount of the appliances.
Are home warranties worth it?
Home warranties are designed to do two things:
● Limit losses
● Peace of mind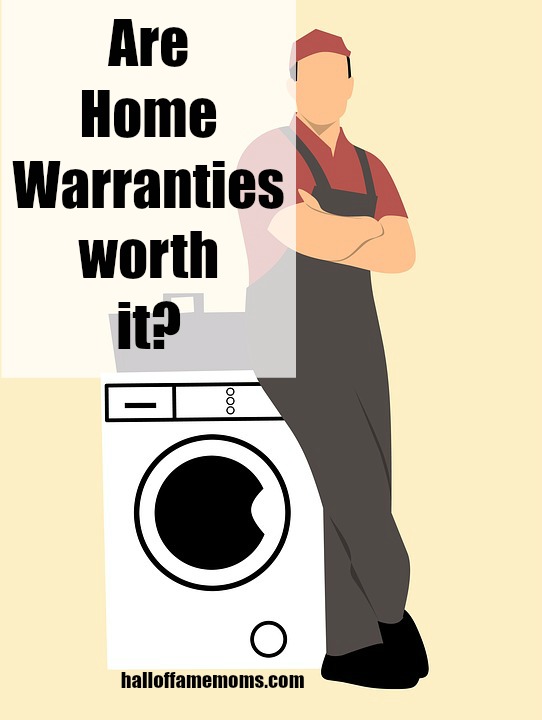 Limit Losses
If you consider that most of your home appliances have a 15-year lifespan on average, they cost several hundred each at the minimum and that you have 45 appliances… You're looking at a breakdown 3 times per year. If this isn't happening to you, then your appliances are likely of a similar age and could breakdown all in one go.
Home warranty companies need to make money, so it is unlikely that the average home warranty purchaser will end up better off. Many do, particularly those who have old appliances or an old house, but many end up around the same as they would have been without one.
The point is that you pay each month to spread and limit your costs, rather than have them spring up on you with potentially higher bills than your yearly home warranty bill. Its risk mitigation, it's insurance, and it's been around for years.
If you have a hoard of savings that could cover repairing multiple systems are once (potentially $10,000) – that is the scenario in which limiting your losses is not as important and this selling point of the home warranty is not worth it.
Peace of Mind
However, the cost isn't the only thing that home warranties limit, but they should also limit stress and time. Having round the clock customer service, their own technician workforce and a fast response time, they can save a lot of drama of flicking frantically through the phone book. The word 'should' there is important, though, because many home warranty companies have
been failing on this point.
With most firms, they're very slippery when it comes to their terms and conditions. General wear and tear does not cover negligence or lack of maintenance, for example. Many awful cases in the news have proven why they can cause a headache rather than relieve one.
"By the book" maintenance is necessary for you to qualify and not be denied claims. Some companies are more picky than others, which is something to look out for when researching which firm to consider. This is extra hassle and not complete peace of mind (to work hard maintaining), although the upside is the maintenance its 'forcing' you to do will end up saving your appliances for longer.
Lastly, you might end up doing the frantic phone book thing anyway. Some firms have contractors, which is not good news. This may mean having to chase them up. Definitely seek out this information prior to choosing a firm.
The bottom line is, whilst the hassle you save is now somewhat limited, you still have a central location you can call on-demand. Someone who is responsible and will more often than not be helpful. The worst-case scenario of having to chase them up on repairs is somewhat comforted
by the limited amount of money you will spend saving your major systems.
The following two tabs change content below.
Owner/Editor
at
Hall of Fame Moms
Tracy writes about homeschooling and just about anything related to family life in Ohio here on the blog. Strong honest views will surface from time to time on topics related to truth, faith and freedom. **Check out my notebooks and Bible Memory Coloring Notebook workbooks for Adults & Teens by clicking my name.
Latest posts by Tracy Zdelar (see all)