Planning to be prepared for emergencies before they happen is a necessity in life. My 8 ways to get prepped includes stocking a prepper pantry for your working pantry to getting term life insurance quotes. This post looks at 8 ways to get prepped.
While this post is sponsored by Responsival, I am sharing my tips and experience regarding planning and prepping for emergencies before they happen. Some of my links may keep me caffeinated, too. See my disclosure link above. I hope you find this post very helpful!
Who would have thought on this day two years ago that we were six months away from a virus pandemic that would lead to lockdowns,fear and mandates?
We could talk long and hard about how this has been handled by our leaders, the politics behind it and the scary future we face with vaccine mandates but my question to you is – were you prepared for the lockdowns? Are you prepared for possible job loss?
Remember when only people with essential jobs were allowed to go to back to work unless you worked at home?
If you're like me just thinking about how all of this came together, flipped lives upside down, destroyed lives… leads me to thoughts of kicking butts in government. However, that is not the point I want to make in this post.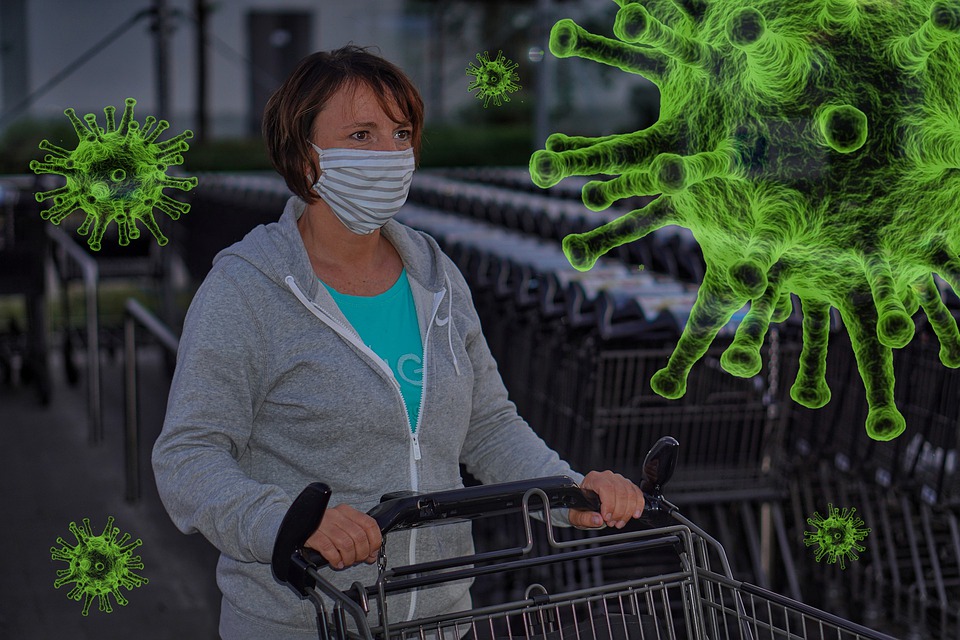 I want us to think about how we should live moving forward, post-pandemic. Things like starting a smart, not panic, prepper pantry apart from our working pantry we have in the kitchen.
If it applies to you, can you cut your costs and save money by switching to term life insurance vs. keeping universal life insurance? You will want to look for some term life insurance quotes. My husband and I made this switch years ago and it was a smart decision for us.
Some people keep a bug-out bag packed for emergencies on the go.
Let's start simple by just talking about some of the basics of being prepared for an emergency.
8 Ways to Get Prepped
What I'm going to briefly mention are things that pertain to just about any emergency situation. We're just going to cover the basics because if you have these on hand now ideally you won't have to think about where to find it, how to get it or spend money on it when you desperately need it and find out you can't get it.
I enjoy watching and learning from prepper videos on Youtube. My current favorite prepping Youtuber is Alaska Granny; she has genius diy tips in addition to common sense prepping.
Food & Water
In the event that your water would be shut off or become contaminated you need water for bathing, cleaning, drinking and cooking. One way I have started to stock up on bottled water is to refill my empty spring water gallon jugs with tap water. I label and date it and save it for bathing and cleaning in an emergency.
You want to have food – canned goods that don't expire for a few years that you know your family will eat. Get smaller portioned air tight packages of noodles, muffin mixes, etc.. Consider foods that will spoil quicker and store in an airtight mason jar.
Get some disposable plates and silverware, too.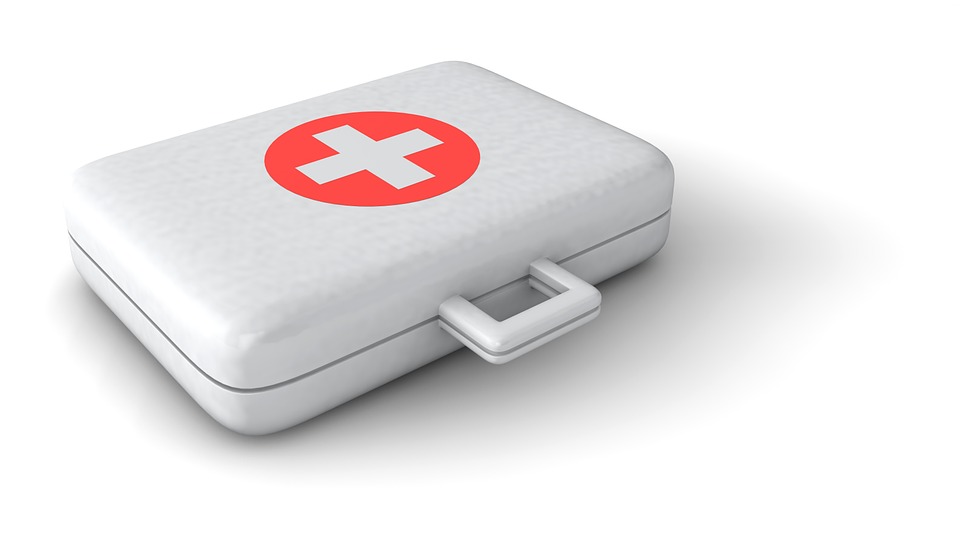 Prescriptions, First Aid and OTC needs
It's a good idea to have everyone's (pets too) prescription filled and a backup, if possible. I would have some extra over the counter (OTC) medicines and vitamins on hand as well.
Make sure you have a stocked up first aid kit, rubbing alcohol, hydrogen peroxide, thermometer, cotton balls, cotton pads and in these days of covid illness it was suggested to me that a nebulizer and pulse oximeter are worthwhile to have on hand.
If you live in Ohio (check your own state) you cannot buy a nebulizer without a prescription so I ordered one online from another state. You can find them for reasonable prices. As was suggested to me, I bought colloidal silver to use in it.
Gas for Vehicles
It's a good idea to have at least a half tank of gas in your vehicle at all times and a good idea to have some saved in a gas container in your shed or elsewhere.
Cash on hand
Just in case the power goes out everywhere or you can't access the bank or the registers don't work at the store it's a smart idea to have cash on hand.
And if you weren't aware, the current administration in DC is trying to get prying eyes into our bank accounts. What if there was a run on the bank system and we couldn't get our money. You might want to just start keeping a good portion hidden at home…like some of our grandparents did in the old days.
Life Insurance
This one could and in many cases I believe will make the difference in how your family survives your passing. If you or your spouse pass away life insurance may be the only way they keep the lights on and food on the table. My husband and I switched from a universal to a term insurance policy many years ago, when our kids were young, because it was more affordable for our family – and it made more sense for us. You may want to shop around for term life insurance quotes before you forget.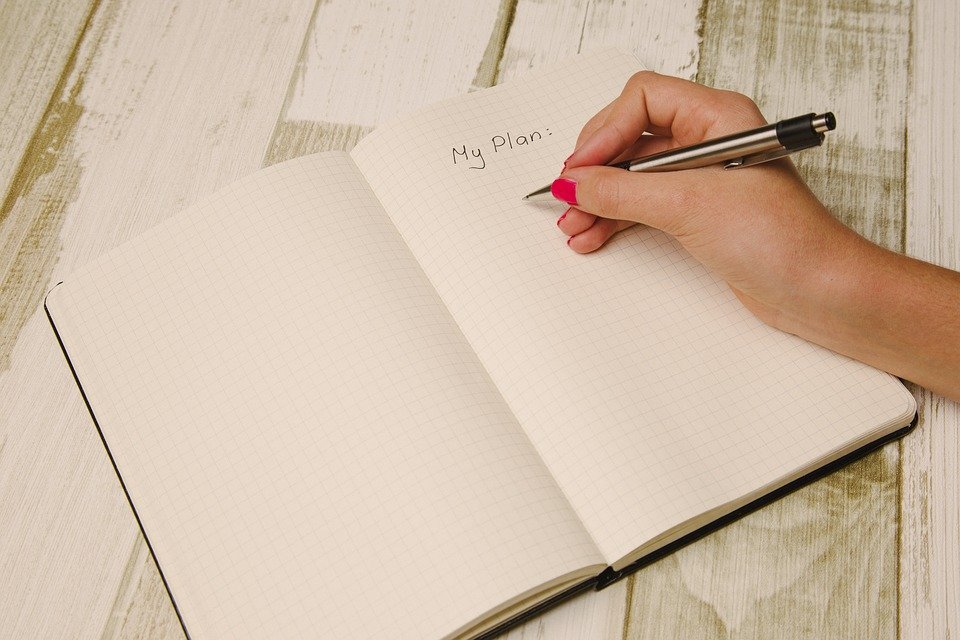 Toiletries
Remember the toilet paper apocalypse last year? Make sure you're stocked up reasonably well, not hoarder-style, on all your paper products: toilet paper, paper towels, tissues, napkins, and feminine hygiene.
Remember to have extra toothpaste, mouthwash, floss, soaps, shampoos. You may want to look for those dental repair kits for crowns and stuff just in case you can't get to your dentist and we saw that happen last year…remember?
Misc Emergency Supplies
You'll want to have candles, matches (keep dry), Bic torch lights, flashlights, batteries, hand-crank weather radio, oil lamps and oil. Also, have some extra manual can openers. A power bank to charge your devices on the go and mylar blankets. You can do some of your own research to see why you'd want these items.

I recently purchased these LED compact lanterns, swing-arm can opener and this solar power bank plug in/wireless charger to our emergency supply stash.
Avoid Panic Prepping & Final Thoughts
Start this week and just do a little as you can. Watch some prepper videos and learn from them. Don't try to mimic all of them. Take mental notes of what they do that you think will work for your family. The important thing is that you plan and take action to protect your family within your budget.
You don't want to waste money. Take an inventory of what you already have in your home before you start buying and find logical safe places to store your stash. Look for ways to recycle items before you throw them out.
You can have a working pantry in your kitchen and a prepper pantry to stock your working pantry. Be sure to rotate your foods so you don't waste money.
Remember, this is not an exhaustive how-to for prepping but it will surely get you off on the right foot!
The following two tabs change content below.
Owner/Editor
at
Hall of Fame Moms
Tracy writes about homeschooling and just about anything related to family life in Ohio here on the blog. Strong honest views will surface from time to time on topics related to truth, faith and freedom. **Check out my notebooks and Bible Memory Coloring Notebook workbooks for Adults & Teens by clicking my name.
Latest posts by Tracy Zdelar (see all)