Right now as I'm typing the snow is falling down by the loads on Canton, Ohio. We got our snow late this year, in my opinion, and its been really cold. Today I'm sharing 10 ways to save money while staying warm. Some of them we are doing ourselves.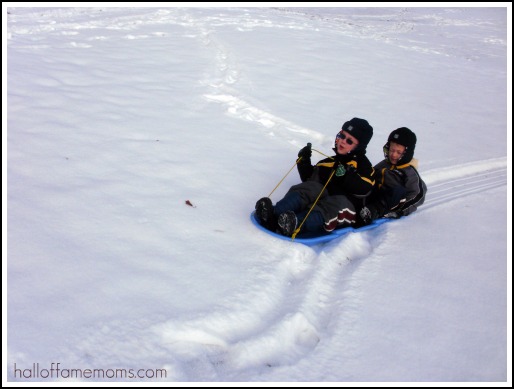 1.    We use space heaters during the day and house (gas) heat at bedtime. We almost had a fire back when we used the space heaters at night. No more of that. It has helped cut down on our gas usage.
2.    We use the "budget" program through our natural gas provider. We've been up and down on prices (went back up because of the near-fire that scared me from using the space heaters). We had our monthly bill down to about $55 a month, cue in "near-fire", we shot back up to about $145 a month in gas useage. Now we use space heaters during the day and set the house for about 69/70 at night. Working on getting that budget amount down again.
3.    Insulate the house better if you can. We have magnetic storm windows over some of our windows but even they have some spots cold air is getting through. I used masking tape to cover those areas I wanted. Its working.
4.    Plastic window kits that shrink wrap the inside of your windows. These are not hard to do. We use these on the bedroom windows. I found kits at Walmart one year marked down to about 50cents give or take. Wonderful deal! I stocked up. Watch for these great deals tucked away out of plain site during the off-seasons.
5.    Draft blockers for the doors. My sister made me this really long, narrow pillow type protector we use on one door. My mother-in-law gave us another kind with foam pieces covered in material that slides under the bottom of the door and moves with the door. Its great! Not sure where she found it. I'd check Marc's though, she shops there.
6.   Every year I look for the best deal I can get from the gas suppliers. This year I got us locked into a 6 month contract for about $7.67 mcf (I think)…AND I got a $25 Visa gift card as a bonus!
7.    We don't have these but heavy drapes can help block a draft.
8.    Make sure your fireplace/chimney flue is shut when you're not using it.
9.   Dress in layers, wear thick comfy socks, or use slippers.
10.  If you have trouble paying your heat bill contact your gas/electric provider for more information about other programs to help.
The following two tabs change content below.
Owner/Editor
at
Hall of Fame Moms
Tracy writes about homeschooling and just about anything related to family life in Ohio here on the blog. Strong honest views will surface from time to time on topics related to truth, faith and freedom. **Check out my notebooks and Bible Memory Coloring Notebook workbooks for Adults & Teens by clicking my name.
Latest posts by Tracy Zdelar (see all)