Homeschooling and blogging have me using the internet a LOT and by using Swagbucks' search engine I'm getting paid to do so.  I'm earning FREE Amazon gift cards to shop online (at Amazon) for my sons' curriculum, among other things. Well, I've recently started watching Swagbuck TV to earn Swagbucks even faster.
Swagbuck's TV is like YouTube minus all the home videos. Lately I've been watching a series of "How to compost" clips and at times I enjoy other Home & Garden videos they share. Some videos are under a minute and a half and some I watch are over 3 minutes. The point is, its entertaining, its teaching me and I'm being PAID for it! By the way, there are more video topics offered- not just the ones I'm watching.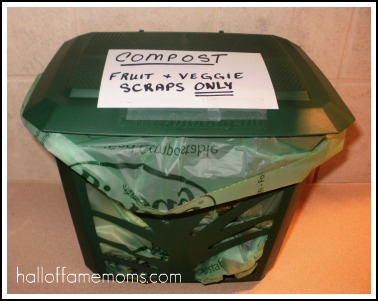 In an effort to teach my boys about plants and growing we are growing an herb garden.  I also am planning to grow (for the first time) lettuce and tomatoes so we can avoid paying for them at the store.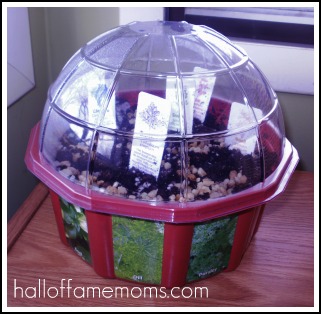 ……………………
I also have the Swagbuck toolbar and I find that helps me a great deal. There are many ways to earn points (playing games, doing surveys, special offers, friends signing up under you, etc).
……………………
There are many prizes and /or gift cards to redeem your Swagbuck points for. I always choose the Amazon gift cards. I redeem 450 points for each $5 card. It actually  comes in the form of a code applied to your Swagbuck account. I believe they send those out twice a month (middle and end).
Right now I'm saving up to (possibly) buy the Veritas Press History Card 5 set series for my son's History education ($100!).
You can combine your gift codes with Amazon which is awesome. I recently won a $50 Amazon gift code (whoo-hoo!) so I added that to my current codes earned from Swagbucks and I'm getting closer to getting those History cards for almost Free or cheap.
*Subscribe here to get my blog updates delivered to you by email or RSS!  If you have any "city gardening success tips for me, feel share to leave a comment!
The following two tabs change content below.
Owner/Editor
at
Hall of Fame Moms
Tracy writes about homeschooling and just about anything related to family life in Ohio here on the blog. Strong honest views will surface from time to time on topics related to truth, faith and freedom. **Check out my notebooks and Bible Memory Coloring Notebook workbooks for Adults & Teens by clicking my name.
Latest posts by Tracy Zdelar (see all)