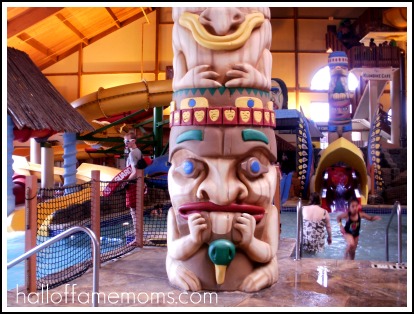 Today, June 11th- all 11 of the Great Wolf Lodges will be raising money in a variety ways to help support Big Brothers- Big Sisters of America! Normally Great Wolf Lodge's waterpark is only open to their resort guests. Meaning- if your aren't staying in a room, you don't get to play in the waterpark.BUT-
That changes tonight, at least for the Sandusky, Ohio Great Wolf.
First, from 11am- 11pm today Great Wolf Lodge Corporate will be donating $1 for every person that slides the big yellow Alberta Falls tube slide!
Second, Great Wolf in Sandusky will open its Water Park doors to the general public and in-house guests for an extended time of water-play from 9:15pm- 12:15am for just $10 per person! Normal hours are from 9am- 9pm and just for in-house guests. So in-house guests will also have to pay $10 to play in the park during extended hours.
ALL proceeds from the $10 Waterpark After Dark (9:15pm-12:15am) will go to Big Brothers/ Big Sisters!
This is Great Wolf Lodge's Second Annual World's Largest Waterslide-Athon. Last year they raised over $126,000 for Big Bros/Big Sisters. This year all 11 Great Wolf Lodges resort throughout North America will try to raise that number to $250,000!
For more information visit Great Wolf Lodge online or call 419-609-6000.