Spending time in God's word is a necessity for all Christians.  God's word is food for my soul like bread is food for my body. This is also how I get to know my Lord and Savior Jesus Christ better!
Now, truly our children need to be learning God's word and how it applies to their life and the world around them and its our job as parent's to disciple our children in the ways of Christ.
One important reason we need to know what the Bible says is…

"That we henceforth be no more children, tossed to and fro, and carried about with every wind of doctrine, by the sleight of men, and cunning craftiness, whereby they lie in wait to deceive;" Ephesians 4:14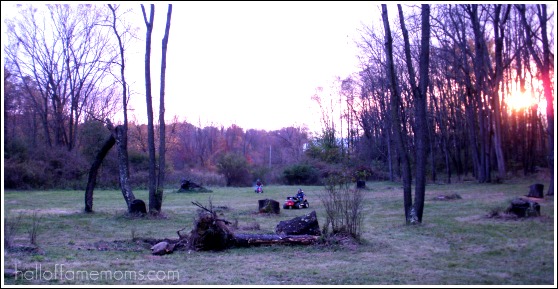 However, knowing and believing all of this won't make it happen and I still  struggle with getting into a consistent routine for morning devotions with my boys.  Distractions are every where. The boys have their own ideas about what they want to be doing and I have the pressure of feeling like I need to get other things done too.
I don't know about you, but what helps me is knowing that I don't have to make our time in the bible difficult. I usually pick out a short passage, maybe just a verse or two to read and sometimes memorize with the boys. I explain it the best I can and let God take care of the boys' spiritual growth. Since I am a born-again believer in Christ, I know the Holy Spirit is in me to guide me through this.
Another reason to be in the Word…

"And be not conformed to this world: but be ye transformed by the renewing of your mind, that ye may prove what is that what is that good, and acceptable, and perfect, will of God." Romans 12:2
Recently the boys and I have been working on memorizing Psalm 119:105 and I've read Psalm 119:9-11 to them also.
"Wherewithal shall a young man cleanse his way? by taking heed thereto according to thy word. With my whole heart have I sought thee, Oh let me not wander from thy paths. Thy word have a I hid in mine heart, that I might not sin against thee." (vs. 9-11)

"Thy word is a lamp unto my feet, and a light unto  my path." (vs. 105)
The Toy Lantern.
It just so happened, and I did NOT plan this, that there was a little toy lantern on the table near me.  I didn't even notice it until after I had chosen and started reading the verses to the boys. But this little lantern was an awesome way to physically illustrate what these verses meant.
In the physical world- without the presence of "light" we are walking in darkness, we can't see where we are headed.
[Though it was daylight, we turned out the lights and turned on the lantern and walked down the hall in the darkness.] In the dark we can stumble, we fall into holes, we might walk off a cliff and not only become injured but die.
When we carry the light we can see where we are headed, we can see whats around us and we find the right answers.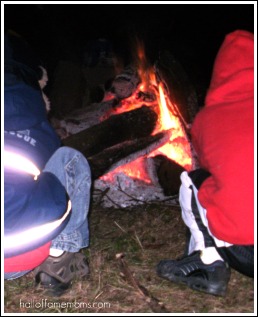 God says his word is our light. "Thy word is a lamp unto my feet and a light unto my path." Without God's word, we are walking in darkness not only physically, but spiritually.
The Bible says Jesus is THE Light, among other things…
John chapter 1 is a great chapter about Jesus. But its written in a way that may take you by surprise unless you are familiar with it. Not only is Jesus the Word, but he is God and he is the Light. Check it out in the following verses from the KJV …
"In the beginning was the Word, and the Word was with God, and the Word was God. The same was in the beginning with God. All things were made by him; and without him was not any thing made that was made. In him was life; and the life was the light of men. And the light shineth in darkness; and the darkness comprehended it not." John 1:1-5
"There was a man sent from God, whose  name was John. The same came for a witness, to bear witness of the Light that all men through him might believe. He was not that Light, but was sent to bear witness of that Light. That was the true Light, which lighteth everyman that cometh into the world. He was in the world, and the world was made by him, and the world knew him not. He came unto his own, and his own received him not. John 1:6-11
Jesus was in the world, that HE himself made and was rejected by his own people! But continue on…
"But as many as received him, to them gave he power to become the sons of God, even to them that believe on his name: Which were born, not of blood, nor of the will of the flesh, nor of the will of man, but of God." John 1: 12-13

Did you catch that? Only those who willingly believe on Jesus Christ can be saved. You can't be born naturally (physical birth) into God's family, you can't save yourself by your own will, and no one else can make you or "convert" you to God. You have to be born-again spiritually, God's way.  … The next verse reveals to us that this is the Lord Jesus Christ who is the Word, who IS God.
"And the Word was made flesh, and dwelt among us, (and we beheld his glory, the glory as of the only begotten of the Father,) full of grace and truth." vs. 14
(Jesus said…) "Search the scriptures: for in them ye think ye have eternal life: and they are they which testify of  me.  And ye will not come to me, that ye  might have life."  John 5:39-40
Do you know Him? You can today, find out why you need to choose Jesus today by taking the Good Test.
*all emphasis in bold or italics are my own
**Also linking up at Making Your Home Sing and The MOB Society.
The following two tabs change content below.
Owner/Editor
at
Hall of Fame Moms
Tracy writes about homeschooling and just about anything related to family life in Ohio here on the blog. Strong honest views will surface from time to time on topics related to truth, faith and freedom. **Check out my notebooks and Bible Memory Coloring Notebook workbooks for Adults & Teens by clicking my name.
Latest posts by Tracy Zdelar (see all)