Ack! This post is sort of long overdue. Its been tucked in the back of my mind somewhere and now I'm getting around to it.
Back in January I shared my blog schedule here. Its pretty much the same today except for a couple changes including that I've added deal posts sprinkled here and there throughout the week. I don't share every coupon or deal that blows my way but if I see a really good one or a listing for several from the same brand I want to be able to share them with you. And, I hope thats okay with you.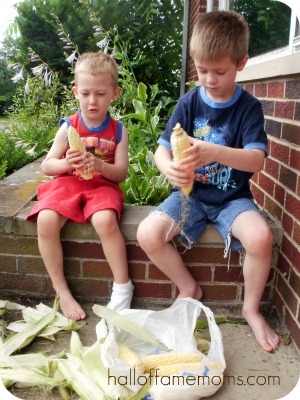 My sorta-new blog schedule.
Monday-
I post on homeschooling, recipes, crafts, family-life kind of stuff.
Tuesday- 
I share a guest post written by someone else. If you'd like to submit one, read this first.
Wednesday-
I share my product/travel reviews and giveaways on this day!
Thursday- 
(nothing scheduled)
Friday-
Something from Mondays list, possibly a homeschooling post or craft, recipe, etc.
Saturday or Sunday- 
I post about something serious like my All about Jesus series or Why it matters what you believe– or something longer like this summer series.
A word about "Affiliate Links".
Some posts I write will have my affiliate links in them. All this means is that if you buy something after clicking through my affiliate link I make some money because I shared it with you. Maybe a few cents, maybe a few dollars. It depends on how their affiliate program is set up.
If right now you are already buying anything online very often, chances are good that you have gone through someone's affiliate link without knowing it. Its a great way for stay-at-home mom's like me to make a little extra money to help pay the light bill and at the very least be able to pay for our blog hosting fees.  So don't be afraid when you visit a blog and you see the words "affiliate links". Many of you are helping work-at-home moms and dads!
How you can help a work-at-home, homeschooling mom out for FREE.
*Shameless self-promotion here?*
Sometimes I get a really nice encouraging email from some of you about how you much you appreciate what I blog about.  If this is you, would you consider following me on Facebook here and subscribing here to receive my (free) email blog updates. You can easily unsubscribe if you decide its not for you.
Once you've subscribed all the way through confirming you want my updates, you should only get one email delivered the morning after I've posted something new. For instance, I will publish this post today- Wednesday but it won't be delivered to my email subscribers until tomorrow morning after 5am.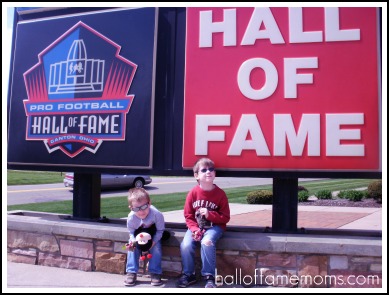 Why I named my blog  "Hall of Fame Moms".
I really enjoy blogging- though it is alot of work and I hope all of you are finding something of value here at Hall of Fame Moms. By the way, the reason I named my blog such is because we live in the Pro Football Hall of Fame city where, incidentally,  other things include  "Hall of Fame" in their titles as well… I wanted to reach out to women with my blog and so it became… Hall of Fame Moms 🙂 .
The following two tabs change content below.
Owner/Editor
at
Hall of Fame Moms
Tracy writes about homeschooling and just about anything related to family life in Ohio here on the blog. Strong honest views will surface from time to time on topics related to truth, faith and freedom. **Check out my notebooks and Bible Memory Coloring Notebook workbooks for Adults & Teens by clicking my name.
Latest posts by Tracy Zdelar (see all)