I've wondered from time to time if my homeschooled son was eligible to participate in public school sports here in Ohio. I recently found out that a new law of sorts has been passed here in Ohio. To be sure I understood what that meant for me and other homeschooling families I asked Mark Stevenson, a member of our NE Ohio homeschool group CHESCA, if he could answer some questions for me.  First, here's a little information about Mark and the interview follows.
*****
Meet Mark: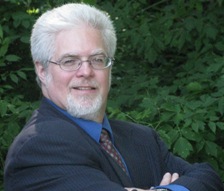 Mark Stevenson is a home schooling dad, veteran of 27 years.  Mark, and his wife Diane, have been in various leadership positions with the Christian Home Educators Stark County Association support group for 25 years. They have home educated all their children and are currently educating their youngest son.
After Mark had been chairman of the board of directors for a number of years, he took on the role of political action committee chairman and has been looked to as an issues and candidate consultant during election seasons.  Mark is currently writing a book, to be published when the manuscript is finished and a sample can be found  here.
*****
Interview:
#1 – Is this something new? Is this the first time kids who are not in public school are legally allowed in Ohio to attend extra-curricular activities by the public school?
No. Students have been able to participate, only if their school district and superintendent had existing policy to allow that. However, this is the first time that the discretion belongs to the parents as opposed to the district. Additionally, a uniform law will apply this freedom, consistently across the entire state.
#2- Does extra-curricular mean sports and field trips? And if so, would this apply to elementary as well as middle, junior and high school?
To our knowledge, the legislative language applies to "extra curricular", such as band, arts, drama, etc. Yes, it also includes sports. The language is not clear as far as "field trips", and should be discussed with the Ohio Dept of Education for clarification. This law applies to any "extra curricular activities offered by a school district, which would imply any grade level.
 #3- How would homeschooled or private schooled parents go about signing up their kids for such activities/sports?
More than likely, information on new education policy travels slowly to the local level. Therefore, for the summer of 2013, it is recommended that the home educating parents call the Ohio Department of Education and reference the new law: ORC Sec. 3313.5312, located in text right here.
#4- Is there anything else particularly important for us as homeschooling parents to know about this "new law" /change?
As it has always been recited to home educating parents, it is critical that they read the law and have a thorough knowledge of it before calling bureaucrats and education staff. Thus, a reckoning of  how the new law translates to various school district policies can have a consistent affect from family to family. Additionally, home educating families may want to check our website for various updates, not only about this law, but other developing issues and candidates that are highlighted on the web site: http://www.ohioansforfreedom.com/Home.aspx
*****
About Ohioans for Educational Freedom:  Mark and a friend launched Ohioans for Educational Freedom in 2009 with the website and immediately went to work recruiting candidates to run for the Ohio State Board of Education in 2010, winning two seats out of four.
OEF has been involved in various legislative initiatives for home schoolers in Ohio, such as home schooled students being discriminated against when applying for employment in public day-care facilities; and more recently, with calls to legislators' offices with the home schooling students participating in "extra-curricular PS activities" and the possibility of tax credits for home educating families.
OEF is supported and can only exist by the faithful donations of home school families around the state. If you would like to be involved in OEF in any way contact Mark at director@ohioansforfreedom.com .
The following two tabs change content below.
Owner/Editor
at
Hall of Fame Moms
Tracy writes about homeschooling and just about anything related to family life in Ohio here on the blog. Strong honest views will surface from time to time on topics related to truth, faith and freedom. **Check out my notebooks and Bible Memory Coloring Notebook workbooks for Adults & Teens by clicking my name.
Latest posts by Tracy Zdelar (see all)