*Meals and promotional items were received to complete this review. All opinions are my own.
Have you spent any time in Hartville, Ohio yet?
Our family has been to Hartville many, many times. In fact, as a child (probably late 1970's) I went with my Dad to the old Hartville Flea Market.  The Flea Market, started by Sol Miller on 2 acres of land on the corner of Edison Street and  Market Avenue, was founded in 1939.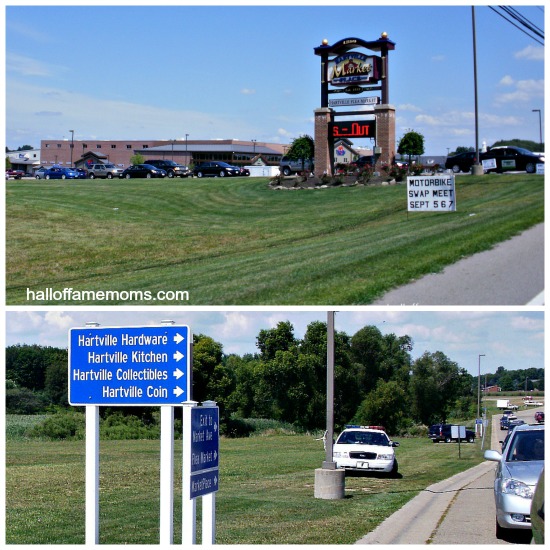 Well, that flea market and the little restaurant and coin shop have certainly changed over the years. In 2002 it moved to its current location where it is today and where my husband and I, in 2004 after the birth of our oldest, tried our hand at selling "stuff" for a bit of  extra income.
As a blogger my family and I were invited to spend the day exploring the HRM Family of businesses: Hartville Marketplace and Flea Market, Hartville Kitchen, Hartville Collectibles, and the newest addition – the Hartville Hardware. This would be my first trip inside the Hartville Hardware – and let me tell you, it's not the typical hardware store I'm used to.   I hope you'll stick around till the end of this post as I take you on a pictorial tour of what we saw, where we walked, shopped and ate. Let's go!
Hartville Marketplace and Flea Market
First – we headed into the Marketplace and Flea Market for breakfast at Sarah's Grille and to do some shopping.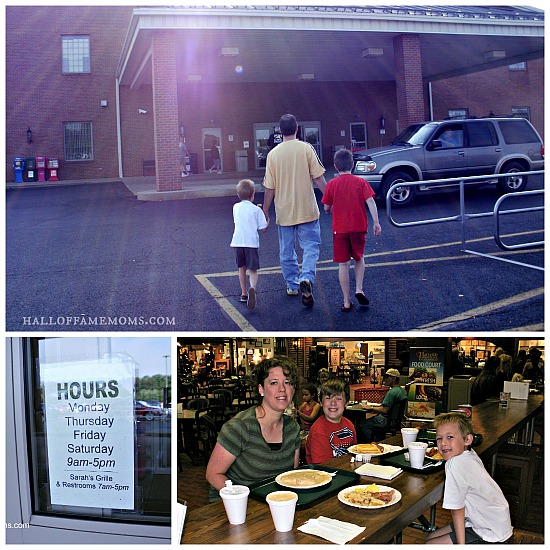 We saw lots and lots of beautiful produce. I had forgotten about shopping here for fruit and veggies.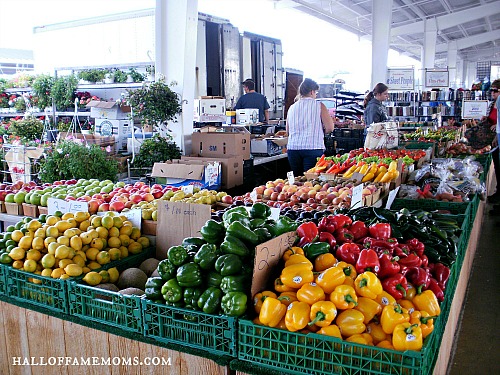 Outside we found toys, knives, plants, Beanies, and more 🙂
Two stories of shopping inside the Marketplace and Flea Market: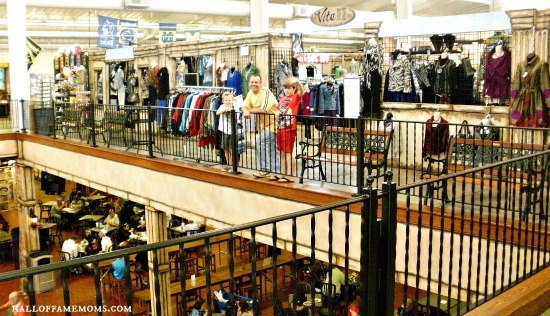 You'll find trail bologna, cheese, baked goods, bulk-type goods, butter, jellies, treats, a fresh raw meat shop, designer clothing, NEW toys and so much inside.
I bought some goodies: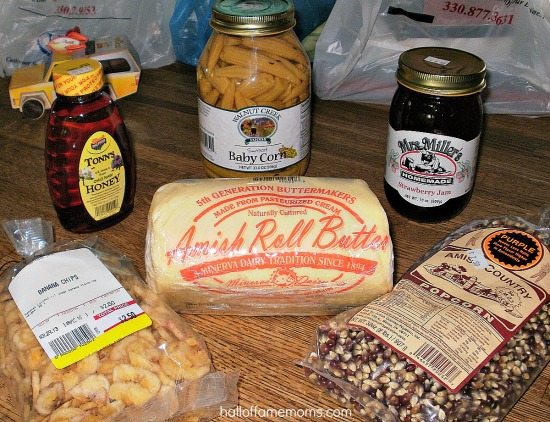 Next – we walked over to the Hartville Hardware store.
The Hartville Hardware store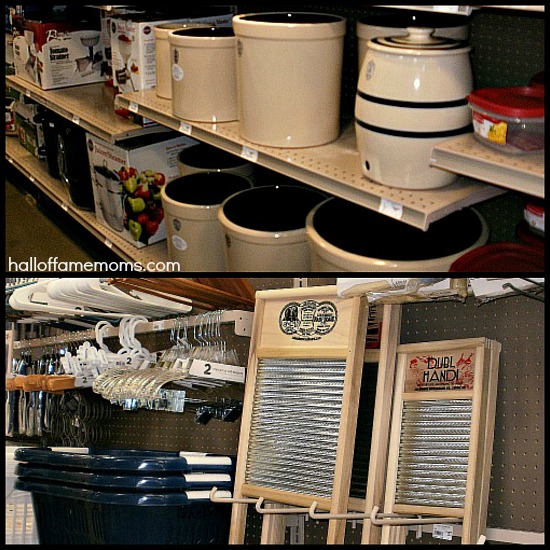 From simply old-fashioned to modern and luxurious… Hartville Hardware is not your typical hardware store... in my opinion.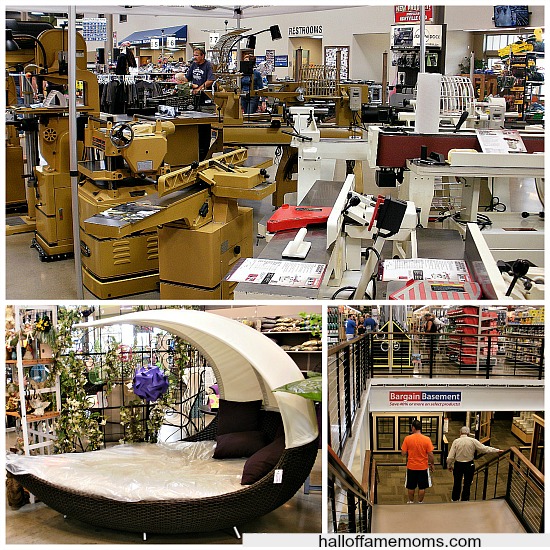 Inside the store there are sections of large, very nice model rooms with various decor: kitchen, baths, living space….  complete with furniture.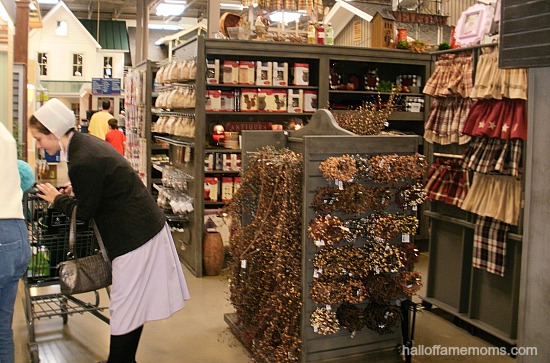 …by now it was getting close to lunch time so we walked over the Hartville Collectibles and Hartville Kitchen which are located in the same building.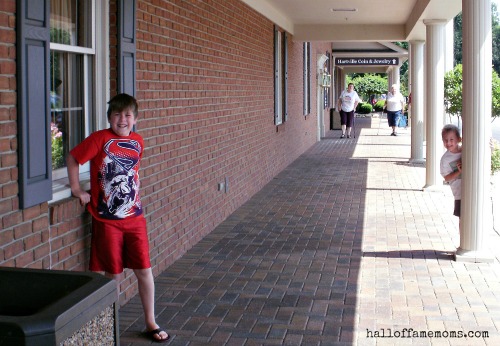 Hartville Collectibles and Hartville Kitchen
Inside the Hartville Collectibles you'll find tons of gift ideas, designer bags… hello, Vera Bradley. I'm really not a Vera Bradley bag fan but I was impressed that there seemed to be so MUCH of it here. You could also buy Crocs and figurine type things… and – what I bought 😉  …  the "My Easy Bag" purse organizer! I'm loving it! It really works. I bought the one with the see-through plastic type material.   Oh, and as you may notice in the pics below, Duck Dynasty shirts 🙂 .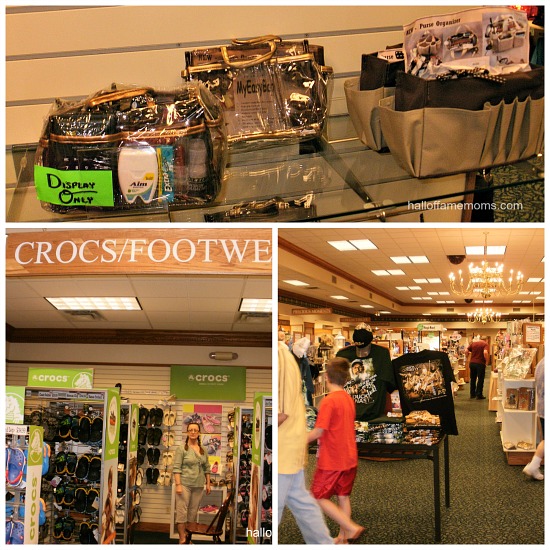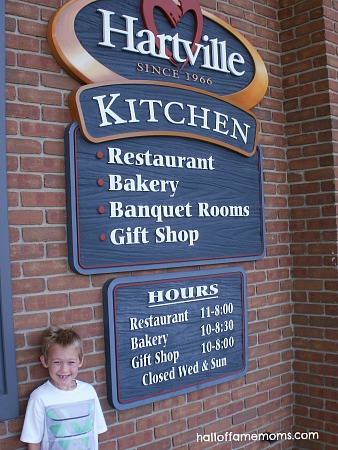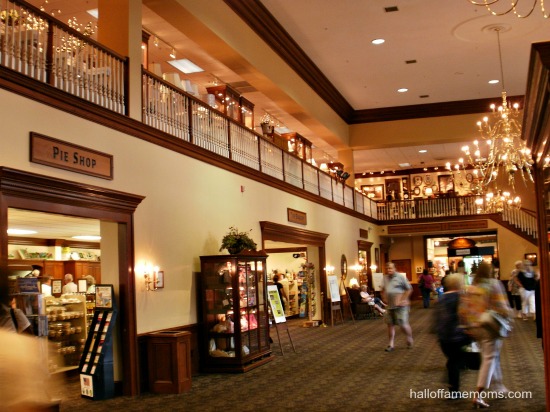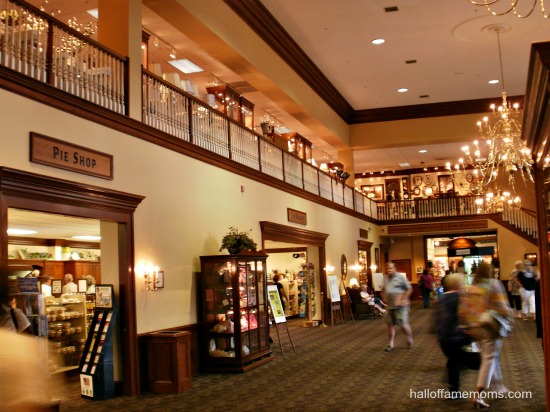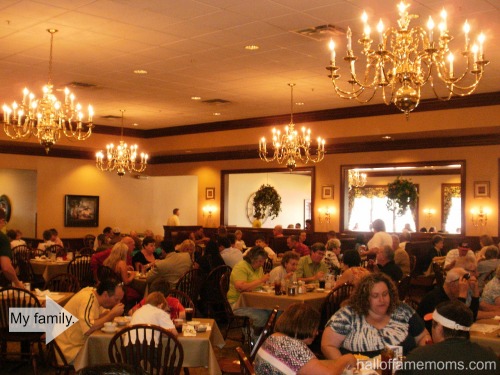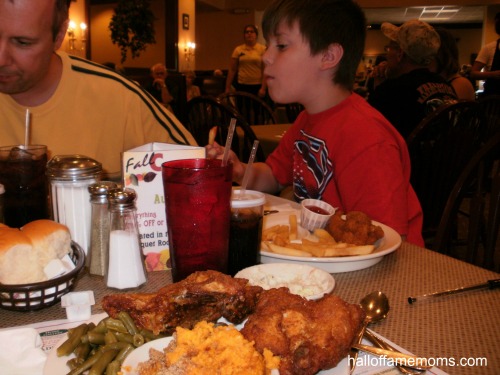 Of course the Hartville Kitchen has delicious food, we knew that already.  The have yummy pies too! My husband's favorite? Peanut Butter Vanilla Cream. I have to agree, it's awfully good.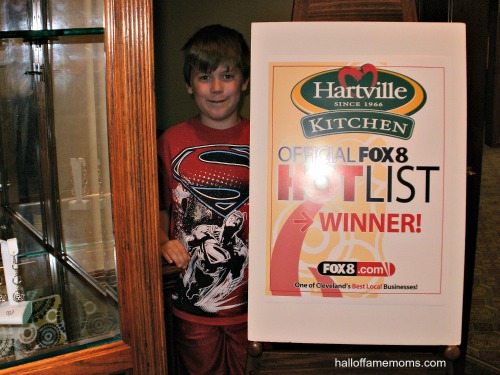 Apparently we're not the only ones who like the food 🙂 .   Now, stay tuned!  Next week there is a great giveaway lined up for you to enter from a variety of  Hartville businesses!  —> GIVEAWAY is LIVE now at THIS link!
Subscribe here so you don't miss my update about the giveaway. You'll be able to enter from my blog!
*Meals and promotional items were received to complete this review. All opinions are my own.
The following two tabs change content below.
Owner/Editor
at
Hall of Fame Moms
Tracy writes about homeschooling and just about anything related to family life in Ohio here on the blog. Strong honest views will surface from time to time on topics related to truth, faith and freedom. **Check out my notebooks and Bible Memory Coloring Notebook workbooks for Adults & Teens by clicking my name.
Latest posts by Tracy Zdelar (see all)