Update:  Every weekend through December 29th the NEW Market District in Green will be offering Food Sampling, 11am – 5pm!
Last Thursday I had the fun opportunity to hang out with some of my favorite NE Ohio blogger-friends and meet Tyler Florence (Food Network Celebrity of 18 yrs).  We were invited there for the ribbon-cutting ceremony at Giant Eagle's Market District Grand Opening in Green, Ohio!
*We were given some thank- you gifts for attending and covering the event in media, this is not a paid post and opinions are my own. I am also using one affiliate link.
We were treated to a tour of the huge NEW Market District department, a  "meet and greet" discussion with Tyler – where cameras were rolling – and he signed copies of his cookbook Tyler Florence Fresh which were given to us as gifts. Giant Eagle also gave us a nice bag of Market District foods to try at home – yum! But let's get back to the features at the NEW Market District department.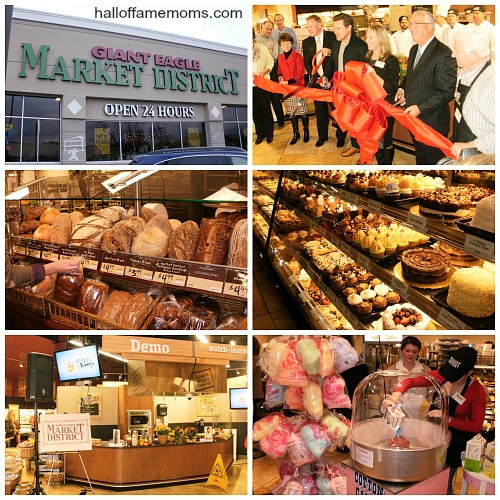 The Cafe inside is two-stories with FREE WiFi with an overlook of the store and has a coziness about it. You'll find a great looking salad bar, yummy pizzas, a cotton-candy machine see my  Instagram pics from that day 🙂 . There's a great Demo area where I believe I was told Giant Eagle has cooking demos happening every day of the week.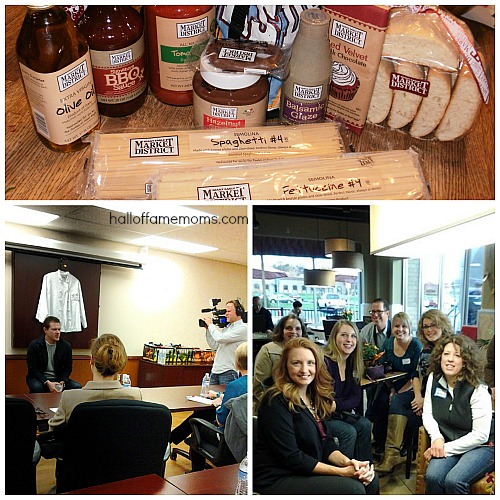 In addition to all that they also have a really nice looking oriental eating area (picture here) and I tried some of the – I think it was, crab sushi and it was delish!
Other highlights:  If you look closely at my pictures below you might be able to tell they have very expensive mushrooms in bulk –  about $219.00 a pound I think. You can also fill your own bottle of specialty oil and vinegar and buy good salt like Pink Himalayan in bulk.
Oh yeah, and how about a pound of  – rattlesnack or python meat? – in my pictures below.
Exotic fruit like Buddah's Hand and Dragon Fruit (see pic here) ? Yep – Market District has it! Again, see my Instagram here for more pictures.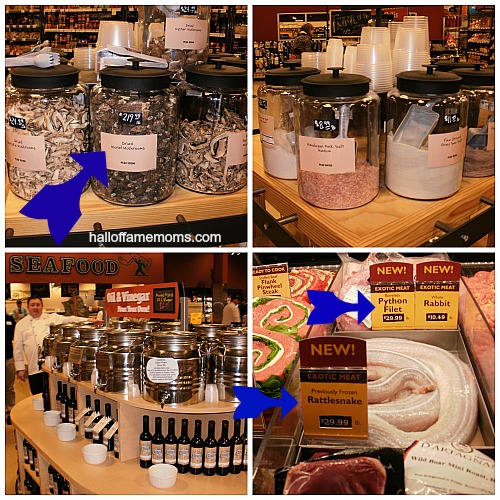 The NEW Market District inside Giant Eagle in Green, Ohio features a variety of upscale food choices with the convenience of being open 24 hrs. They also have the Eagle's Nest childcare room for kids under approximately 3-9 yrs of age.
Giant Eagle Market District in Green located off I-77 at the Massillon Rd. exit:  1700 Corporate Woods Parkway, Uniontown, OH 44685  To find other Market District locations visit the website here.