You can easily make you own unit studies. Make them as simple or complicated as you wish. Mine are pretty simple: borrow books from the library, free or cheap printable worksheets and other goodies found online or elsewhere.
Sometimes the boys use Legos to make a model to illustrate what they are learning.  The worksheets go into a 3-ring binder which a certified teacher will use to assess at the end of the year. Today I'm sharing some of what I've found online for Weather and the Water Cycle.  *I am using my affiliate links below.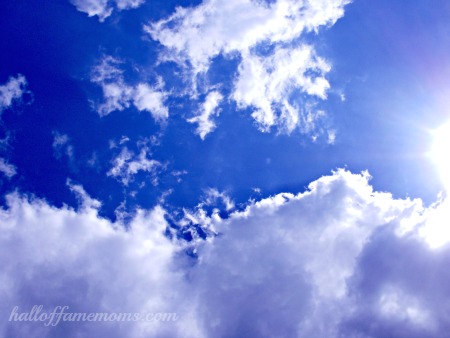 The Watercycle
Borrow from Library:  The Magic Schoolbus dvd "Catches a Wave" (has three separate shows on it) and view the first one about the Watercycle.
Or FREE ONLINE: For older kids just go to Scholastic and view this online entertaining  short video demonstrating the Watercycle.
Free printable coloring pages that break down and explain the watercycle as well as give you an experiment to try are found here (scroll down to the bottom). Or go directly here to view the first page, print and then click the prompt that takes you to the next printable coloring/explanation page. There are about 5 pages total.
ILLUSTRATE: Have your child illustrate the watercycle process on their own by drawing a picture. I was surprised at how well my son demonstrated his understanding on this after watching the Magic Schoolhouse video on the watercycle.
For OLDER Students: I also found this online and it might be more suitable for older students learning about the watercycle.
FREE Games & Activities: Wartgames has over a dozen watercycle related links here – some links may lead to other pages of related water links.
Weather
Check your libarary for these books/videos:  The Magic Schoolbus: Inside a Hurricane
The Magic Schoolbus Kicks up a Storm vhs or book
Free Weather Worksheets for Kids
Weather Wiz Kids: weather website for kids.

Tracking a Hurricane Project:  free printable lesson plan and charts.
Learning about Hurricanes on Exploring Weather.com  and Hurricanes on Weather Wiz Kids.
……
NOTE: Some of these resources may include references to evolution, which is a theory that our family rejects. When I encounter evolution in the resources I use it serves as an opportunity to teach it to my children for what it is…a false and unproven, widely accepted worldview that goes against God and His Word.
Just like some evolutionists think believing in a God who created it all makes our motives "religious" and doesn't apply to "science" – the theory of evolution is unproven and therefore also requires faith to believe in. I think that falls under the "religion" of man: humanism.
The following two tabs change content below.
Owner/Editor
at
Hall of Fame Moms
Tracy writes about homeschooling and just about anything related to family life in Ohio here on the blog. Strong honest views will surface from time to time on topics related to truth, faith and freedom. **Check out my notebooks and Bible Memory Coloring Notebook workbooks for Adults & Teens by clicking my name.
Latest posts by Tracy Zdelar (see all)