How many kids do I want? How many kids should we have? I think this thought has been grappled with by – probably, every. single. responsible. parent and want-to-be parent. I include "responsible" in there because we know a lot of children are born to people who just want to "fool around" and choose not to take responsibility for their kids.
A lot of us were thinking about how many kids we wanted back when we were kids! I come from a family with nine kids. I'm not sure I ever believed I wanted that many, but I do remember thinking I might want maybe four or five. I also wanted to be married young, like 18 or so.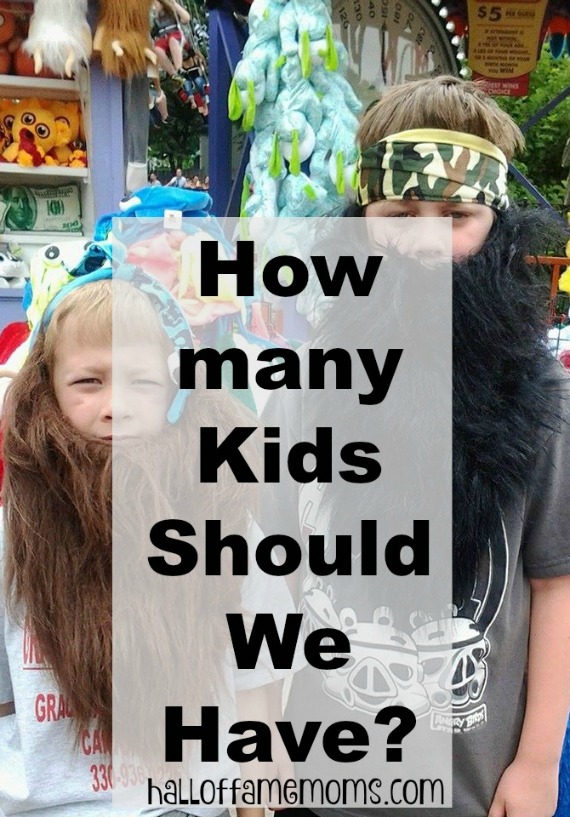 I'm not writing this post to tell you how many kids you should or shouldn't have. I just felt like sharing something that I discovered by observing life with the two kids I do have, two boys to be exact. First, I didn't find my "Mr. Right" till I was in my late 20's and we married when I was 32. I am using my affiliate links to link to things I'm referring to.
Not getting married till I was 32 definitely limited my "good" years for having children, though my mom was having children into her 40's.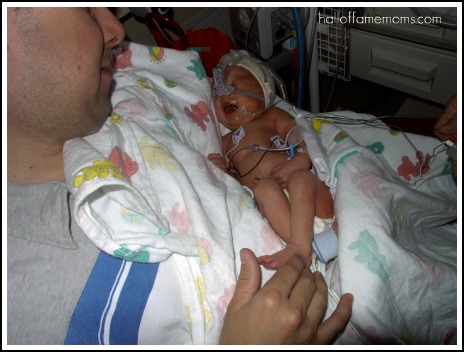 My husband and our second born.
Both my pregnancies developed into high-risk situations towards the beginning of my third term. My blood pressure reached such dangerously high levels (and I had other issues with my first pregnancy) that I ended up with c-section deliveries around my 34th week of pregnancy.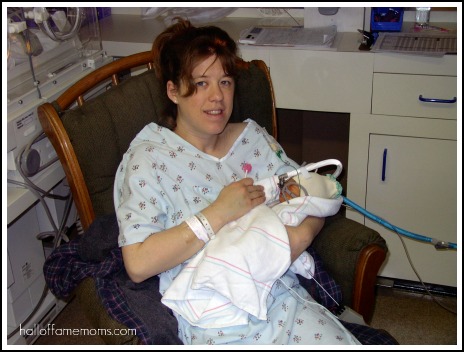 My firstborn and I.
Both of our boys, born two years apart, spent the first three weeks of their life in the NICU. Our second son had a partial cleft palate (his uvula hadn't fused together). My husband only wanted two and I simply wanted to be around to raise them. Risking a third pregnancy with such high blood pressure that I could have a stroke just wasn't something we wanted and after some prayer we agreed that I'd have a tubal done.
I remember Dr. N. asking me when she delivered Jack (I was awake and alert for both c-sections) if I was sure I still wanted the tubal and I said yes. I don't regret my decision because I believe that if God wanted us to have more kids he would have made sure I had the info or the encouragement I needed to hold off. Plus, there are so many children that need good homes, we could have considered fostering or adoption.
Which brings me to another point of consideration that I believe becomes a source of contention in some circles: birth control – of any form.
I know some people believe in having children till God doesn't physically allow them more. If that is their personal conviction, then that is between them and their Lord. After all, without faith it is impossible to please God (Hebrews 11:6) and having lots of children will stretch your faith in more ways than one!
I want to get this book for my boys, I think.
I've read that "the pill" can cause abortion. I was on the pill for about a year and a half before we had our boys and I'm not sure I had ever heard from anyone, prior to using it or during the time I used it, that it could cause abortions. In fact, I'm not sure I had even heard such a thing until I started reading blogs. I am, of course, against abortion. But, this post is not about that.
For my husband and I, two is what God has blessed us with and to be honest, two is a handful. I just don't see us having the space in our lives for more unless God were to drop them in our lap and say – this is My Plan for you, deal with it :). I'm sure if he wanted to surprise us with a miracle pregnancy or lead us to foster or adopt he would prepare us for it.
So, you may be wondering to yourself – so what?! "What is the point you're wanting to drive home?"
It's simply this. I'm SO glad we have the two kids we have because they are SO different. Had we stopped with one, we wouldn't have the loud, cuddly, mama's boy who loves family game night, hot cocoa and popcorn!
Both our boys are blessings and I wouldn't want to imagine life without them!
Resources for Parents:
Books for Christian Parents raising Boys
I enjoy the fostering work this family does. If you're interested in a peek inside the foster-life. Check out Aurie's blog here.
The following two tabs change content below.
Owner/Editor
at
Hall of Fame Moms
Tracy writes about homeschooling and just about anything related to family life in Ohio here on the blog. Strong honest views will surface from time to time on topics related to truth, faith and freedom. **Check out my notebooks and Bible Memory Coloring Notebook workbooks for Adults & Teens by clicking my name.
Latest posts by Tracy Zdelar (see all)