I may earn a commission if purchases are made through links in this post. See my disclosure here. Post includes a sponsored link.
Ohio is rich in history for its short 212 years in existence. Prior to becoming recognized as a state in 1803 (but due to an apparent oversight became official in the 1950s) Ohio was known simply as a territory. I'll share a link at the bottom of this post about the discovery of that "oversight".
If you teach or homeschool you  might want to Pin or Bookmark this post for later use when covering Ohio's state history or American history.
*Please note that some sources seem to disagree with each other regarding some of this information. Please feel free to research as well. If you find that my info is in definite error please leave me a comment with a link to your source or info where that source can be found (i.e. a specific book). Thank you!
18 things Ohio is credited with doing first!
1.  Ohio was home to the WORLD's first radio station located in Toledo in 1907.
2.  Ohio had the first shopping center in AMERICA.
3.  Ohio was the first to put on a Memorial Day parade, Ironton, Ohio, May 5, 1868.
4.  Ohio built the first concrete road (located in Bellefontaine, 1891).
5.  Ohio had the first kindergarten (disputed by other sources).
6.  Ohio had the first junior high (another source says this concept was introduced in Columbus, Ohio in 1909).
7.  Ohio had the first school safety patrol (disputed by other sources).
8.  Ohio was the first state from which a woman ran for President of the USA. Her name was Victoria Woodall and the year was 1872. She was from Homer, Ohio
9.  Ohio born Thomas Edison is credited as being first to produce commercially practical incandescent lightbulbs.
10.  Akron, Ohio was the first to use police cars, the year was 1899.
11. Cincinnati had the first professional baseball team (1869): the Cincinnati Reds.
12. Cincinnati had the first professional fire department (1853).
13. Cleveland was the first city to use electric street lights.
14. Cleveland was the first to use a traffic light (1914).
15. Cleveland was the first to start an automobile club (eventually to become AAA).
16. Ohio City resident John Lambert built the first American automobile in 1891.
17. America's first coeducational and interracial college was Oberlin College founded in 1833.
18. The first NFL football team was the Canton Ohio Bulldogs.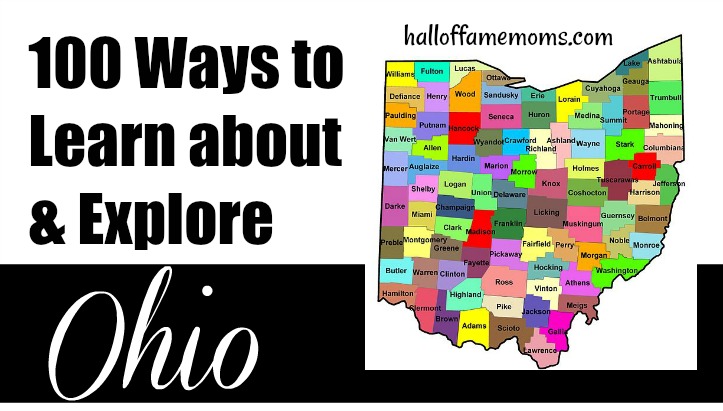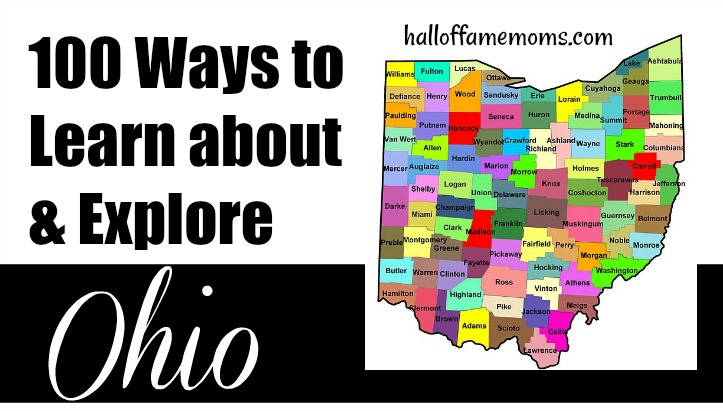 Read more at 100 Ways to Learn & Explore Ohio
Sources and more info:
http://www.naosmm.org/confer/cleveland/first.html
http://awesomeamerica.com/ohio/
http://www.50states.com/facts/ohio.htm#.VigJ8aR3YzY
http://www.worldcat.org/title/ohio-a-sentimental-journey/oclc/77570864
http://www.thegreenpapers.com/slg/explanation-ohio-statehood.phtml
The following two tabs change content below.
Owner/Editor
at
Hall of Fame Moms
Tracy writes about homeschooling and just about anything related to family life in Ohio here on the blog. Strong honest views will surface from time to time on topics related to truth, faith and freedom. **Check out my notebooks and Bible Memory Coloring Notebook workbooks for Adults & Teens by clicking my name.
Latest posts by Tracy Zdelar (see all)