We were invited by Miller Boatline, who set us up with all of our transportation, to visit Put-in-Bay for the day. Transportation included a golf cart from Es Golf Carts. Opinions expressed in this post are mine!
So yes, we were off on another Put-in-Bay adventure! We have taken several trips to this quaint island off the shores of Lake Erie. I usually like to create a variety of posts covering different aspects of an area when we visit multiple times.
Over the years our visits have covered things like…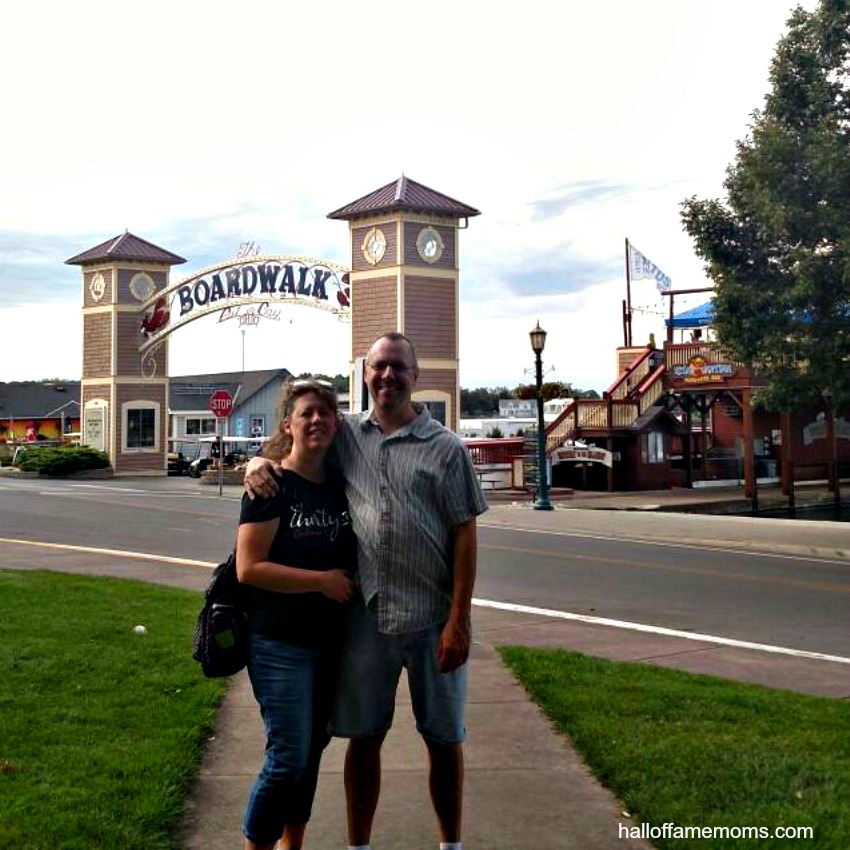 On this trip we decided to explore some more. The season is winding to a close – somewhere between October and November things pretty much end. There are some events scheduled into November but soon things will trickle down to just maybe a couple restaurants, the grocery store, and some shops being open during the winter. See the end of my post for more details on this!
If you like things slow, easy and quiet you may want to venture out to Put-in-Bay before the weather gets bad. Today we ate lunch at a restaurant on the Boardwalk you see behind my husband and I in the image above.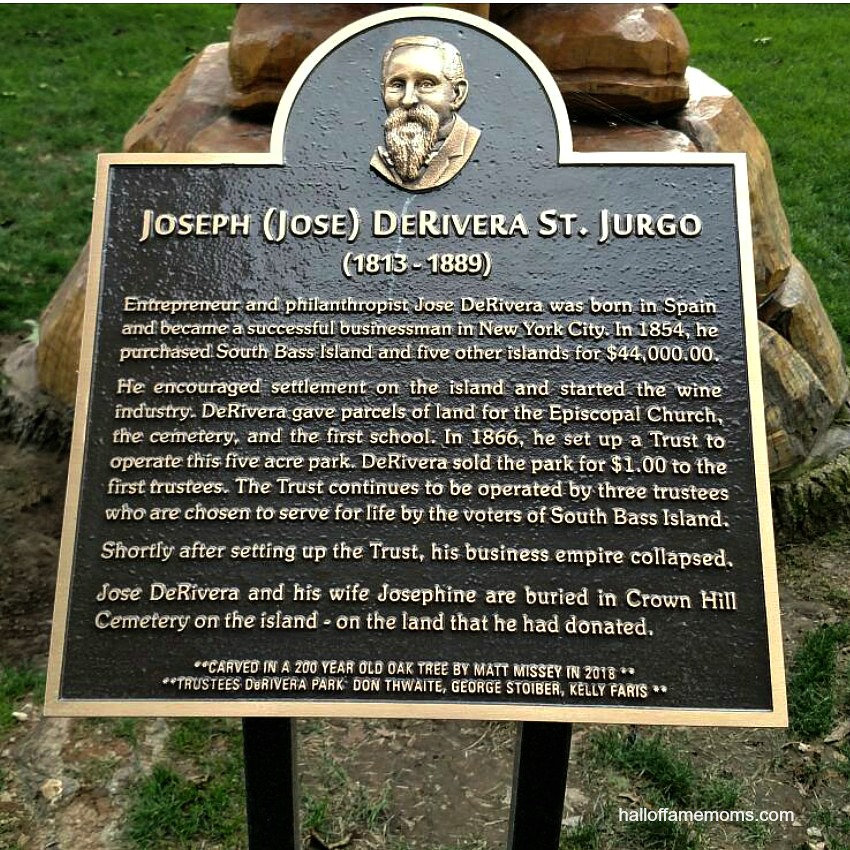 I'm a history buff in case you didn't know that yet from reading my blog. The image above tells about the owner of PIB back in the 1800s: Joseph DeRivera St. Jurgo.
We also passed by the first schoolhouse on the island. It has been restored by a man who is married to a descendant of one of the early families from that era, if I'm not mistaken. It was really neat to see. He has done an AMAZING job. Those images are at the end of the post.
E's Golf Carts do a great job of getting us around on our visits! If you leave on Miller's Ferry from the Catawba dock you will dock walking distance from E's. It's a really short walk, convenient!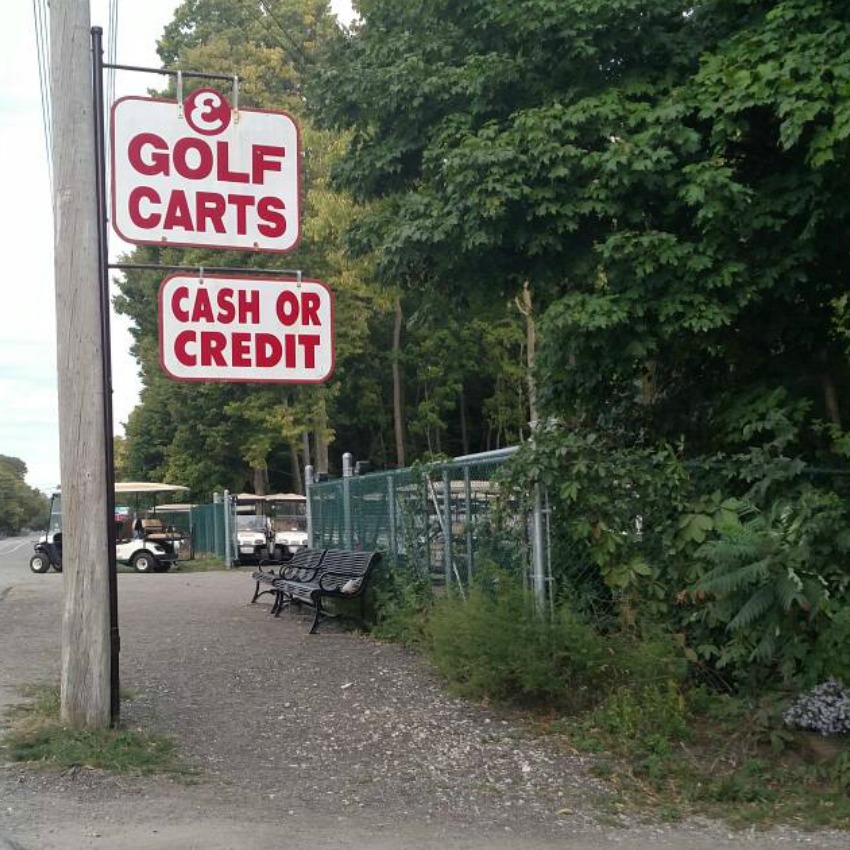 We also went to one of the parks and I suppose the boys and Joel played frisbee while I walked along the rocky coastline and took this picture of a visible part of the foundation of the island. I know, you may be thinking…uh, why a picture of this?
Simple, I'm into rocks,relics and I love history and learning and this year in our homeschool club (I host from my home) we are studying nature and rocks and relics! Our homeschool club theme changes every year.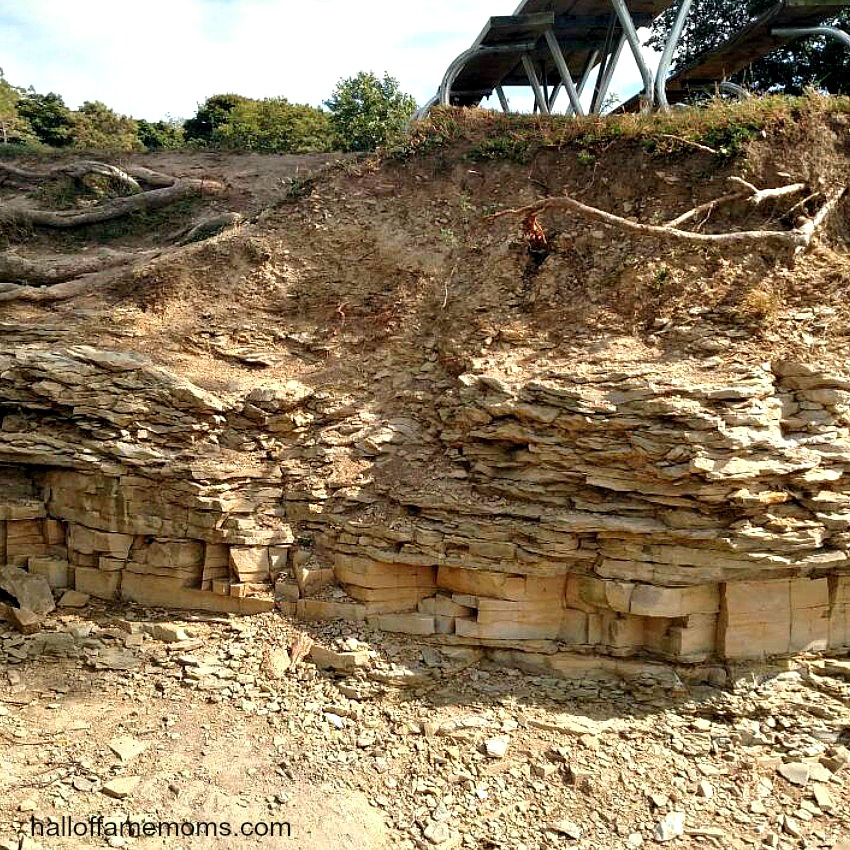 Below are the images from the schoolhouse.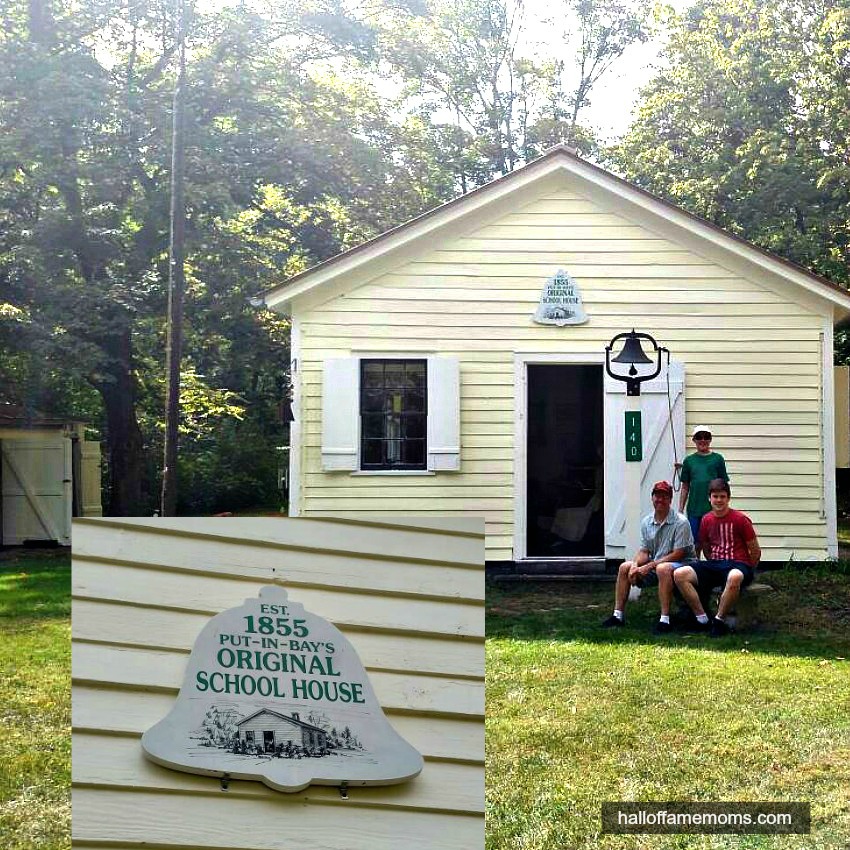 My son Jack and I having fun in the schoolhouse below.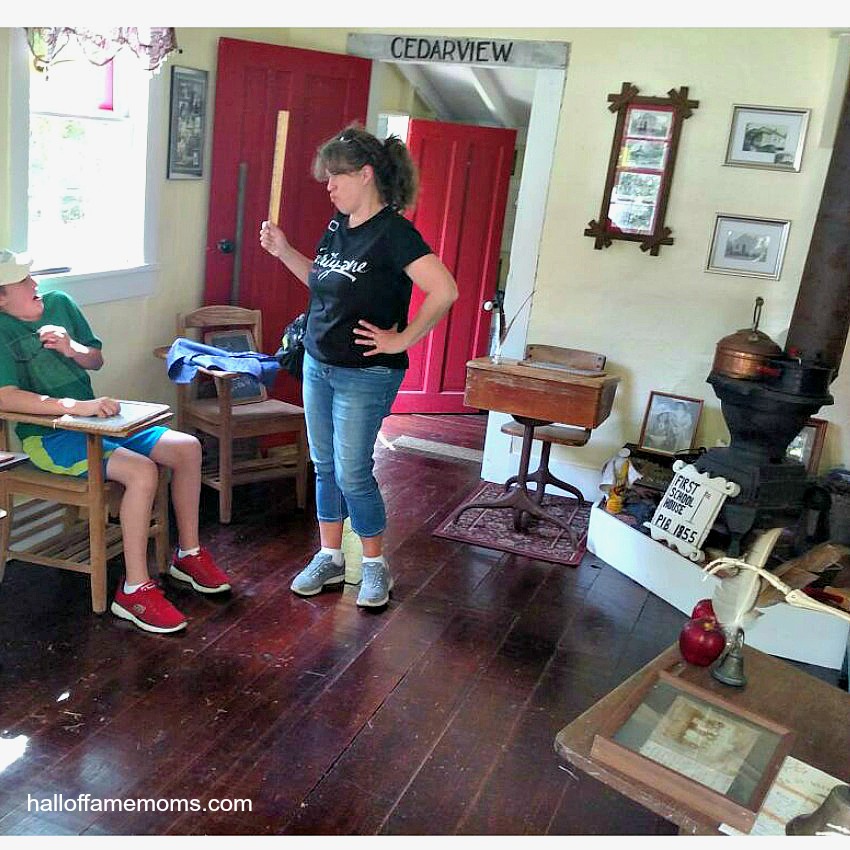 What's Put-in-Bay like off-season?
In a nutshell, what can you expect on Put-in-Bay when the tourist season ends? Well, my contact at Miller's Ferry gave me the following info:

Many island businesses close after Halloween. The school, library, grocery store, post office, gas station, auto body shop, police station, Town Hall… stay open all winter.
There is play group everyday at the Town Hall and Church services every Sunday.
There are usually 2 or 3 restaurants that stay open all winter, but it seems to be different restaurants each year.
Some community events will pop up. There are a few events  posted for November (see what's happening in October too).
Once the lake freezes, everyone gathers daily on the ice for ice skating, ice boating, ice hockey, ice fishing.
The school kids have a basketball team, which is a big community gathering. The community supports them and many people go to every game.
Island Transportation on the off-season
Miller Ferry runs daily, weather permitting, to Put-in-Bay until Lake Erie freezes. Miller Ferry transports vehicles, so you are able to bring your car.
There is also taxi service.
If there is a warm day occasionally, a golf cart rental will open.
So there you have it! Check the Miller Ferry website for current and upcoming events and if you're looking forward to some downtime, you might want to visit PIB during the off-season, but before the water freezes.
Contact E's Golf Carts if you're looking to rent a golf cart to get around the island.