We made it through to a new year – and for fun we can say we now have 20/20 vision!

No?

Yeah, it's just a cheesy joke. But, we made it, nonetheless. Happy New Year!

I'm ready for a new year. How about you? I'm also finally done procrastinating with taking the next step with my blog – and that is to start a personalized newsletter and leave Google Feedburner behind.

Now, there are going to be lots of links throughout my blog with my old Feedburner subscription link. Don't use that one anymore.
If you'd like to sign up for my updates you can do so through the yellow framed invite in the right hand sidebar ———>>>>>. I'd love to have you, I hope you will!
Reflecting on My Word for 2019
If you read this post last year you already knew that my word for 2019 was REDEEM…as in – redeem the time for the days are evil. You can read about my thoughts about all of that here.

I actually feel I had some success reaching my goal of REDEEMing the time last year in the area of scheduling time in my homeschool routine with my boys to be sure we were reviewing and memorizing scripture regularly. We have a routine down and it will continue into 2020.

We made time to have people over, but not as often I think I would have liked to. That will be an area that gets worked on in 2020.

Did you reach your goals for 2019?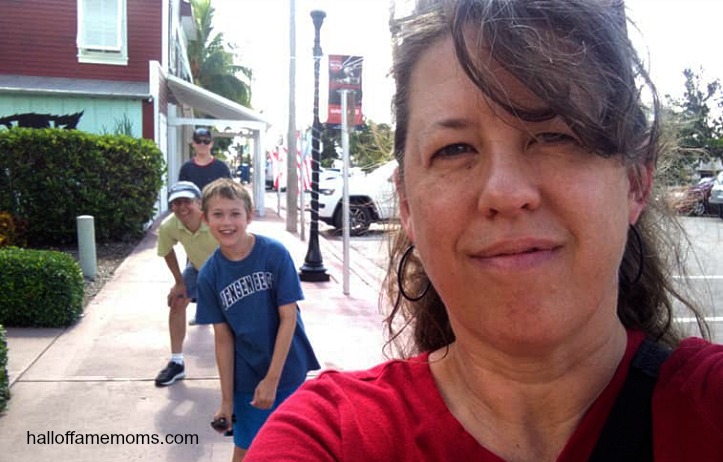 My Word for 2020
Before I chose PREPARE I prayed about what word should be "my word" for the new year. Only the Lord knows what His plans are for me and my family completely so I took it to Him. The word I felt led to make mine is PREPARE.


PREPARE: (verb) to make ready beforehand for some purpose, use or activity; to put in a proper state of mind; to work out the details of: plan in advance; to put together; to put into written form; to get ready.


Merriam-Webster's 1828
I considered the synonyms. PREPARE seemed kind of a weird word – with an incomplete feeling. But nothing sounded more right then PREPARE. So that is what it is.
Moving Forward with my Work
PREPARE for me has great significance regarding preparing myself, my work and my kids in whatever ways my responsibility requires so that we can be successful and ready for whatever the Lord wants us to do next.

Practically, for my work that means I have moved into using a personal newsletter service. I only plan to send out one new email once a week or maybe it will be a couple times a month. Just depends on what's going on. You can subscribe through yellow framed box in the sidebar – – I do not sell my email list.
I'll have more to share. You'll get those updates in my upcoming newsletters. For now, I wish you all a wonderful new year.

Hugs,
Tracy
The following two tabs change content below.
Owner/Editor
at
Hall of Fame Moms
Tracy writes about homeschooling and just about anything related to family life in Ohio here on the blog. Strong honest views will surface from time to time on topics related to truth, faith and freedom. **Check out my notebooks and Bible Memory Coloring Notebook workbooks for Adults & Teens by clicking my name.
Latest posts by Tracy Zdelar (see all)