How do you deal with worry and anxiety? Let this list of 24 ways women said they deal with stress inspire you to live a better life today!
I believe stress, worry, anxiety and tension has been increasing for many people these days due to the fear of the COVID-19 virus and the requirement to stay home.
My affiliate links are included in this post. I may earn a few cents if purchases are made through some of the links. See my Disclosure policy here.
With the kids having to do school from home, many adults having to work from home now and many others out of work – whew! – it's just too much sometimes.
It's really important for your health – mental, physical and emotional – to get stress under control.
I polled a large group of women about how they spell stress-relief in their own lives and more than 20 responded. I hope you find some hope and inspiration from their input.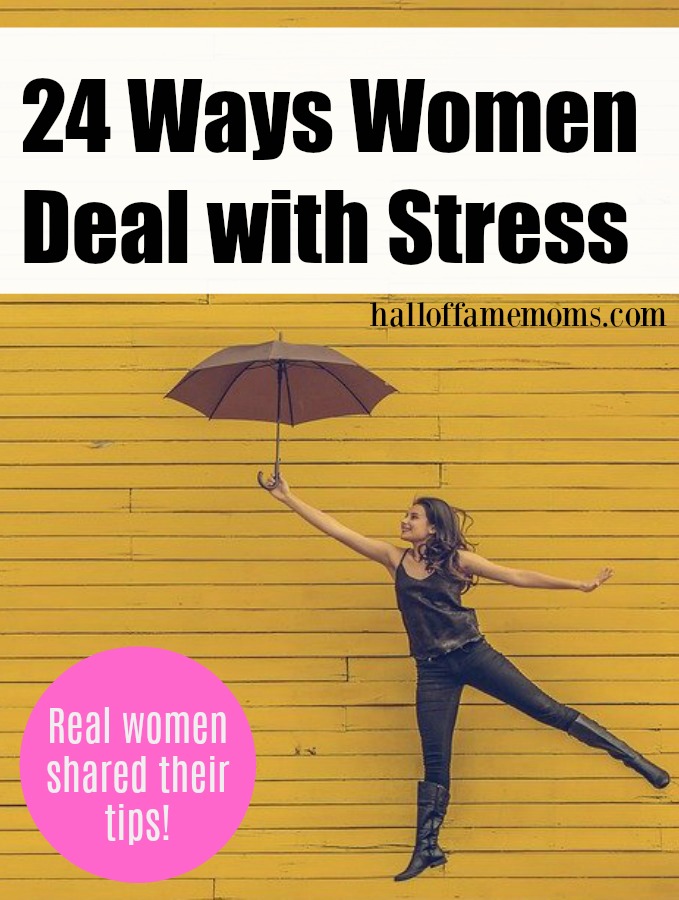 24 Ways to Deal with Stress
At the end of this list you'll see some more detailed tips inspired by the women who were so kind to share with me. Here are the many ways women cope with stress to find peace in their lives.
play piano or some other instrument
singing hymns
hangout in a greenhouse
listening to music
reading (book or the Bible)
comforting bath
exercise by walking, biking, swim or run
visit loved ones
take a drive
play games on the phone
creating new spreadsheets
alone time spent on a walk, or resting, or watching a show
talking to God in prayer, praising Him
slow deep breathing
journal
gardening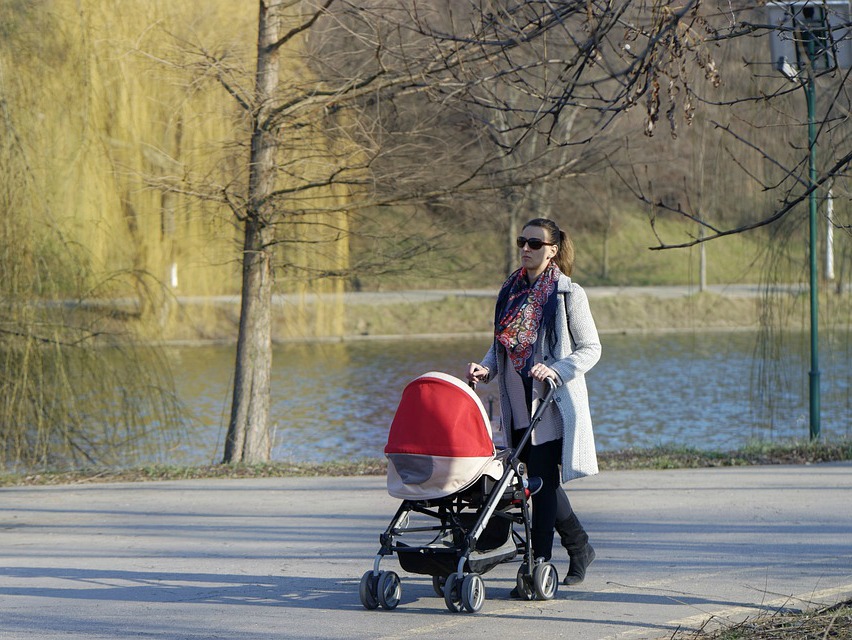 retail therapy
full-body massage
motorcycling riding
using essential oils
focus on something else
drawing/dotting art
knit/crochet
More Tips for Stress Relief

Some of the women I polled shared more finer details then what I listed above so want to share them with you. If you're in a rut try to add some of these ideas for a twist to your current stress reliever practices.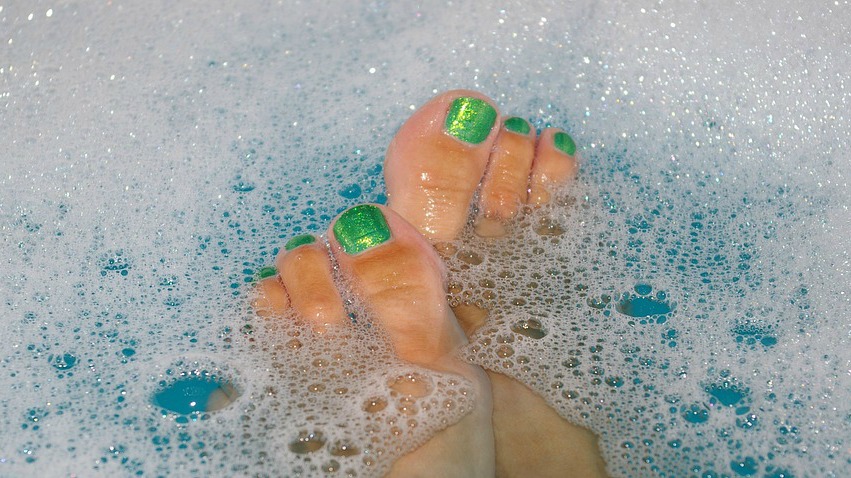 Ways to Enjoy a Hot Bath for Peace and Calming
If you like a hot bath you might want to try out some new scented bath bombs, bubbles or find other ways to pamper yourself. Other ideas are to try a new face mask, give yourself a manicure/pedicure. Lighting some candles during your bath might be a nice touch if you can do so safely.
If Alone Time is How You Recharge
If you need alone time to recharge and relieve stress and exercise isn't your thing than you might need to rest in a dark room or find a quiet place to read a book or watch a movie that takes no thought and is just light-hearted and enjoyable. You can find cheap and free Kindle books. Check out Fire tablets here.
Gardening May bring Relief from Worry
If you enjoy gardening and greenhouses but can't have either for yourself let me encourage you to try balcony or porch planting. Get some pots and grow some of your favorite foods that you can move outside to the sun as needed.
Try Journaling to Ease Worries and Stress
If writing out or journaling your thoughts is helpful you might also want to write out your prayers to the Lord as you are saying them…but in a letter form. I did that a lot years ago and it was neat to look back to see how God was at work answering my prayers.

Consider creating your own morning basket for mom full of your favorite reads and journaling supplies.
Getting Crafty to Ease Anxiety
I thought the most unique way of relieving stress that was shared with me was the "creating new spreadsheets". If you like to create things you can print you can do so for free using Google Docs and you can create graphics for free using Canva.
Here's how I deal with Stress
In closing I'd like to share how I deal with the troubles of this world and life. For me, and I'm sure for many of the ladies who shared the tips above, our foundation of hope and peace is truly rooted in our personal relationship with Jesus Christ as Lord and Savior and in an understanding of God's Word (the Bible).
However, we are all human and worry and stress are part of this life. My prescription for maintaining personal peace is first to be in a right relationship with God so that I have confidence that He hears my prayers.
I can know that I'm in a right relationship with Him when I know that I am walking and living in obedience to Him and confessing my sins when I am not. Sin separates us from God and I don't want my sin to prevent Him from answering my prayers. If I'm living in sin I'm probably not going to be praying for the right things or with a right heart anyways so I will not be "praying according to his will". I John 5:13-15 says…
"These things have I written unto you that believe on the name of the Son of God; that ye may know that ye have eternal life, and that ye may believe on the name of the Son of God.

And this is the confidence that we have in him, that, if we ask any thing according to his will, he heareth us:

and if we know that he hear us, whatsoever we ask, we know that we have the petitions that we desired of him."
We should be memorizing scripture, too. Finding verses that encourage us in our hardships are especially helpful – I have two lists of what I call "anchor verses" you should check out here and here!
If you're new to Bible study you might want to get my free printable 15 Factors of Bible Study and you may enjoy these free scripture cards you can print and color.
With a right foundation with my God I now can move on to finding things to do physically that lift my mood and give me pleasure.
Personally, I like to listen and watch documentaries on historical subjects. I like listening to some Youtubers who share inspiring home-making videos or other topics I enjoy like Native American artifacts.
Sometimes I want to listen to some easy, relaxing music. I also like walking outside in the fresh air – which is very good for our health – (bonus)!
My family and I are also taking supplements to boost our immune system. You really need to keep your immune system strong during stressful times.
How do you spell stress-relief?
Do you have a special hobby? Do you have something you'd like to share? Tell us in the comments below!
The following two tabs change content below.
Owner/Editor
at
Hall of Fame Moms
Tracy writes about homeschooling and just about anything related to family life in Ohio here on the blog. Strong honest views will surface from time to time on topics related to truth, faith and freedom. **Check out my notebooks and Bible Memory Coloring Notebook workbooks for Adults & Teens by clicking my name.
Latest posts by Tracy Zdelar (see all)