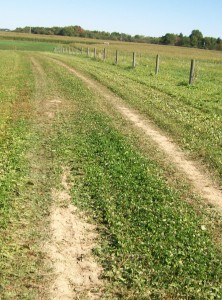 The Road to Savings.
Time once again to reevaluate our expenses and where we can cut back. Happens every now and then.
Just to be honest, in the 7 1/2 yrs  Joel and I have been married we have never had anything but basic lifeline (or whatever they were calling it) cable tv. No Nickelodeon,  Disney, etc, etc… just basically channels 2- 23  and a few more in the higher digits that somehow showed up.  Almost 8 yrs ago it cost about $11 a month if memory serves me right. Now its up to $16.99 and we've lost some of those earlier channels.  Nothing seems to be played more than PBS or perhaps the news at our house anyways when it comes to TV. We were just about to have it disconnected to save that $17 month.
Add to that our landline phone which is about $43 a month with 300 long distance minutes. Its a great deal with great service and a list of phone features that are just standard. But, we don't need all that and don't want to spend that  much a month.
Oh, and then consider I already once cut back our internet speed to the DSL level sometime ago to drop $10 off a month. Doesn't get any lower than DSL, except maybe dial up.
Well last night I got on the internet again looking for a good deal that suited us…thinking I might be cutting off the TV in the process and switching to digital phone.  After talking to a rep I discovered they were running specials…enough specials that allowed us to keep the tv on, transfer and save with digital phone (unltd calling and long distance), AND get a higher level of internet speed ALL  for $55 a month. We were paying about $84 a month for what we currently have. This new deal is good for a year. And there was a fee for activation and installation but with some hesitation on my part, she found a way to cut it down by about half  😉
Reminds me of …
…how our local newspaper seems to be able to  pull a deal out of a hat when I play the "we quit" card. Time after time we are offered the $1.00 a week special after a current special ends and we are back to paying the higher price.
In fact, because we can't seem to get just a "Sunday" subscription my husband doesn't want it so I just canceled that service too. I can buy 1/2 off "Sunday" papers at various locations so I'm still getting my coupons.
Tack on another $4-5 a month in savings.
The point is…
Regularly look for better deals on all your services. If you don't like the price, ask for a better one. Being able to cut almost $34 a month in our expenses is big. That ends up about  $400 or more over the next year. Every little bit adds up in the long run.
And be sure to regularly evaluate your car, home and life insurance as well. One year we saved hundreds switching car and home insurance.
Every year…
I also reevaluate who to buy our natural gas from.  I look for the best fixed rate with either no early termination fee or a low one. I may not ever terminate early, but just in case, I don't want to be slapped with $100 fee for doing so. This year it turned out that the best deal for us involved getting a $25 gift card as well. I like when that happens! Do a search on the internet for your state's gas providers. For  Ohio that website looks like this www.puco.ohio.gov
Note: I didn't mention any service providers by name. Since it can vary by location you're best bet is to just do your own calling and researching for the best deals in your area. Definitely do NOT go by any advertisements including internet ads alone. Seems like some of the best deals aren't always advertised. I think in many cases it may be a company's last ditch resource to keep you as their customer.
What ways have you found to cut back on expenses or save money? I'd love to hear. Please share by leaving a comment below.

The following two tabs change content below.
Owner/Editor
at
Hall of Fame Moms
Tracy writes about homeschooling and just about anything related to family life in Ohio here on the blog. Strong honest views will surface from time to time on topics related to truth, faith and freedom. **Check out my notebooks and Bible Memory Coloring Notebook workbooks for Adults & Teens by clicking my name.
Latest posts by Tracy Zdelar (see all)