Hey, it's Monday. The day I update on what areas of my life I'm working or perhaps rather "what's been happening in my life the past week".
Life moves so fast from week to week. This is the sixth week I've been sharing these Monday updates. While my life is full and basically consists of "taking care of business" of all the different roles that are part of this season in life, I'm struggling to incorporate more discipline towards fine-tuning my scheduling and planning. Specifically I'm referring to working from home.
While I've been applying things I've been learning about to improve my blogging and praying  about what direction to go with all of this, in light of all my responsibilities, I'm thinking I may have to settle for the following clarity:
That – my blogging and social media work may just have to stay at hobby-income level which is very part-time and unpredictable.
Our Epic Week of Being Sick
Last week was a bit crazy in that our whole family got sick. I mean like pukey sick. I don't think that's ever happened before. In fact, I can't remember being "that" sick since I was pregnant and outside of being pregnant, I possibly haven't been that sick since about 1990. Seriously!
However, it is worth noting that based on symptoms we all experienced and the fact that I was the last to succumb to it and threw-up the least of all – my use of Young Living essential oils may have had strengthened my immune system enough to make the difference.
We did have to miss a work-related trip to Castaway Bay Indoor Waterpark which was somewhat disappointing but necessary. I was glad to find out we were able to reschedule and we look forward to going!
This is our sixth year, I think, of covering Castaway Bay as part of their blogger program; and I plan on doing a new video review for my Youtube channel from our trip as well as sharing about it here on the blog and social media. I think I'll have some day passes to be giving away too!
So, that is a quick update of the past week and intro to what I told you last week I'd finish telling you about THIS week…
 Making Healthy Diet Changes
…how, ironic? I mean, after a week of being the sickest (in "that" way) I've been in a long time? Here's what could be called Part 2 of my update last week.
So, one area on my mind lately has been meal planning for good health with an emphasis on preventing disease.
Over the years I've done some reading and watching videos on topics like alkaline vs. acidic body environment, ways to increase alkalinity and preventing cancer, the importance of getting oxygen to our cells, etc.. Look up some info on Baking Soda & Cancer, for example.
I do believe in natural remedies over Rx drugs when that is possible. I'd prefer to not get myself or see my family get into an unhealthy diseased condition requiring emergency drugs if we can simply prevent it by choosing a healthier lifestyle. Every now and then I do some research to educate myself in this area.
I do use Young Living Essential Oils for good health which I mentioned in this post.<—(I also mentioned the starter kits are on sale for the month of February!).  I'm not a doctor and cannot diagnose disease. I'm just telling you about my experience or sharing what I've read or heard from others. It's up to you to do your own research!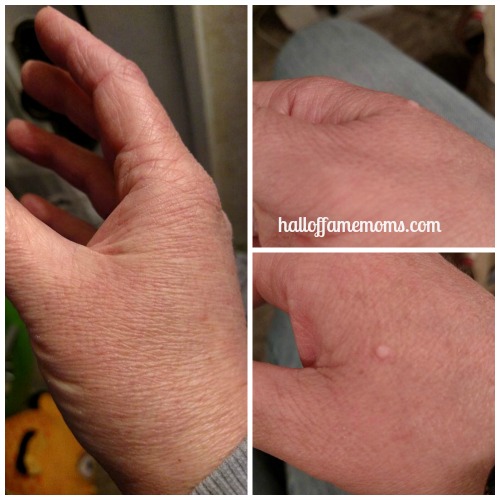 Here's a bit of my experience, though I cannot make claims:
I've used Young Living essential oils for awhile now and I've actually had ugly skin tags and other skin growths (one shown above) shrink or disappear after applying YL oils topically over time.
I've seen, what I believe, to be speedy healing of a finger burn.
I believe the oils have helped me and my family in a variety of other ways such as cutting back on needing over the counter drugs,
possibly shortening cold symptoms,
even helping my son sleep when cold symptoms threatened his sleep.
And, as I mentioned earlier in this post, I think because I regularly use them that my immune system was strong enough to give that stomach bug a real fight.
I am using my affiliate links below to link to products I'm talking about.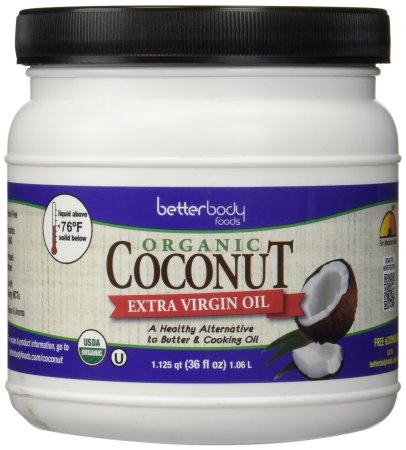 Some of my favorite healthy food finds…
~ Grassfed butter (for my bulletproof coffee only, because it's expensive)
~ Young Living Essential Oils (I'm an Independent Distributor so that helps save money)
~ Liquid Aminos have replaced soy sauce in our home (you MUST read on this!)
~ I've tried and want to continue using Red Palm Oil (you've GOT to read on this amazing stuff!)
~ I also use Raw Honey vs. regular store honey. (Finding local is probably best.)
~ I buy Grassfed Beef as a rule now, but not all the time because it's expensive. I buy it in one pound packages at Aldi for $6.99.
~ I also try to buy some things in organic form, but I can't buy everything in organic form. I figure at least I can buy what I can afford now and then and hope and pray the non-organic doesn't hurt us…much.
For me, incorporating better, healthy ways of eating and living really has been about taking baby-steps. Getting my family on board with me is another story. But, better that than nothing, right?
The following two tabs change content below.
Owner/Editor
at
Hall of Fame Moms
Tracy writes about homeschooling and just about anything related to family life in Ohio here on the blog. Strong honest views will surface from time to time on topics related to truth, faith and freedom. **Check out my notebooks and Bible Memory Coloring Notebook workbooks for Adults & Teens by clicking my name.
Latest posts by Tracy Zdelar (see all)