Are you asking yourself, "should my high school homeschooler take online classes for dual credit?" Here are a few things to consider and 3 steps I'm using to plan my high schooled homeschooler's next year.
I sure hope you find something helpful from my high school homeschool planning tips. While I was compensated for sharing them with you today these are my own plans!
If you're like me you probably still need to make some final plans for your homeschooler's next school year which starts…well, whenever you want it to, right? Hooray for homeschool freedom, depending on where you live.
Summer is MY season to finalize plans and order books, if needed. Some can be borrowed from the local library saving money. But, now is the time I need to figure that out for my son. I try to start him around the same time as our local public schools.
In my case, we may be too late to get any financial aid scholarships for this coming year but that doesn't mean he can't take online high school courses for college credit.

I am down to one homeschooler now and he will be a junior this year. As with my oldest son, both our boys and I have already discussed their future desires as for careers and college so I could plan their homeschooling for whichever route they wanted to take.
College, the trades or what?
Neither of our boys have wanted to go to college. Our oldest plans to go into the trades and after 11 years of homeschooling he chose to do his last year of high school at our local public school. He is has already begun to work at getting in the door into a trade now.
Over the past couple years or so we have talked to people we know who work in the trades or have knowledge of this path. This has been very helpful for us.
Stepmojo will be one source we look into. I'll tell you a bit about them so look closely at the images I share in this post.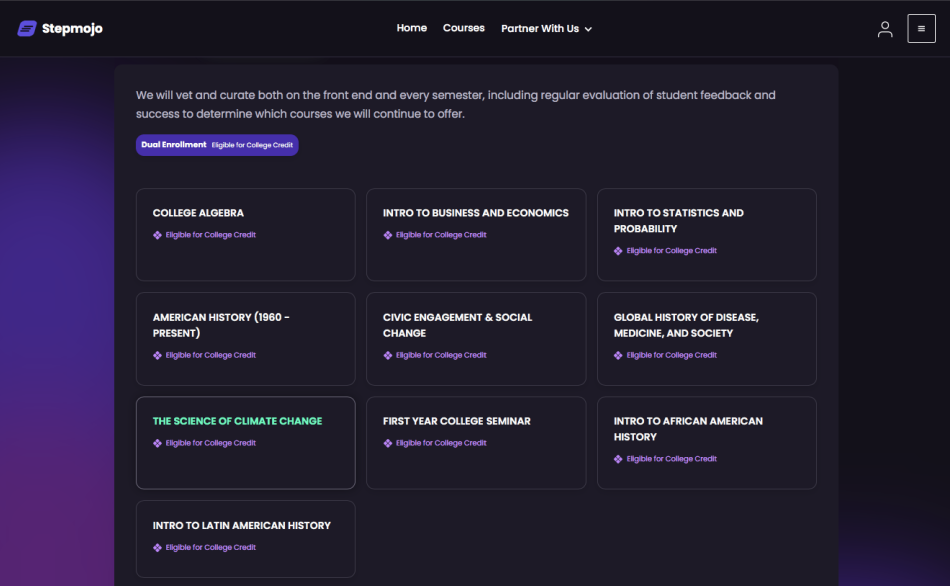 As for our youngest, I have an inkling that my junior may need to go to college to get a job in the field he thinks he wants to go in.
Since I'm not sure, we really need to delve deeper into his career desire to see if we should try to do some type of dual enrollment for his last two years of high school to fast track him through college.
So, this is where I am…
Trying to map out the best, tightest, shortest, cost-efficient path through college for him, should we decide this is necessary.
Here are the steps I'm using to work through this!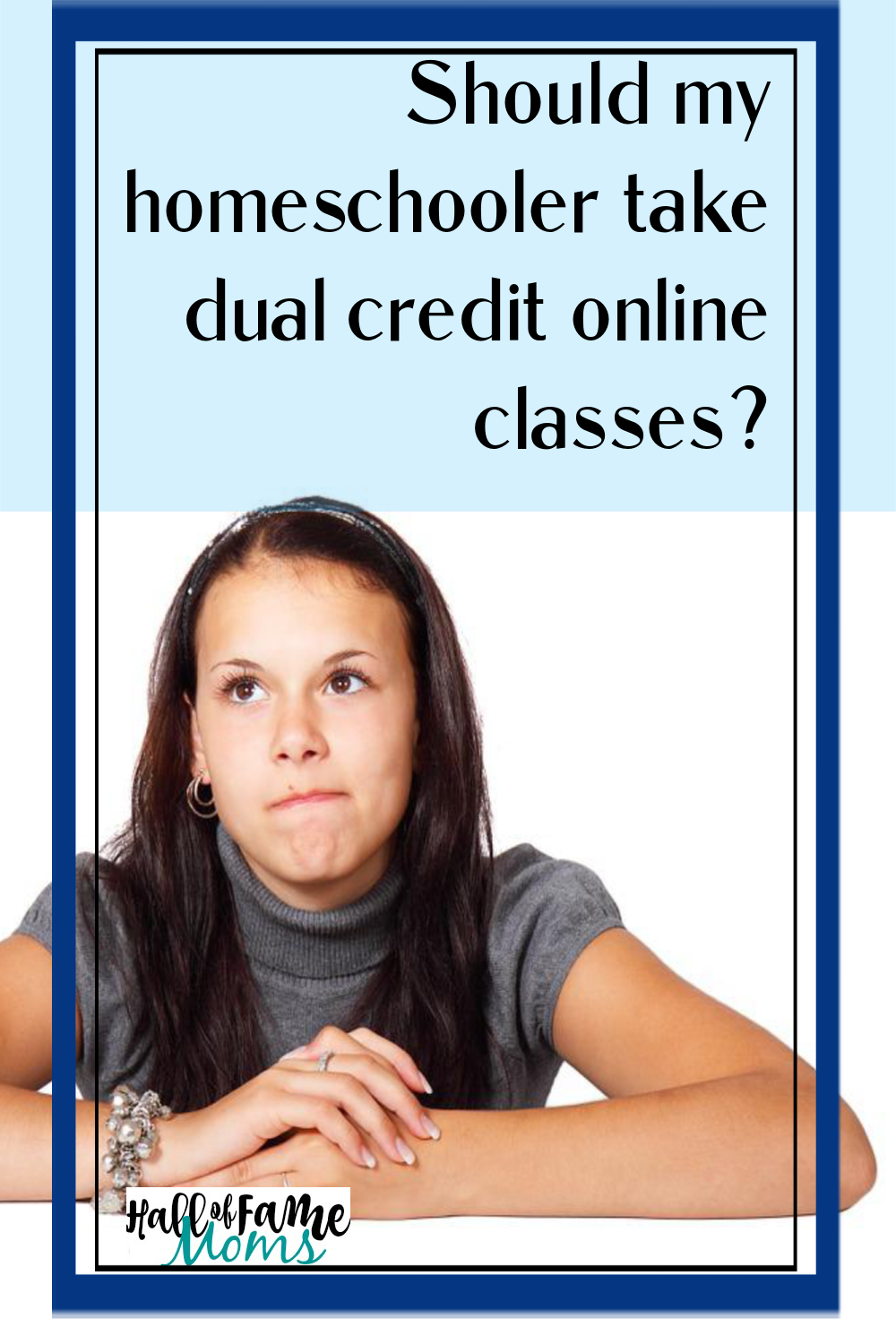 Step 1: Picking a community college
First things first. After we narrow down his likely career choice we need to see what community colleges closest to home offer what he's looking for. I want him to be able to stay home while attending college, if possible.
We will look at the required courses and compare that to what we can work on now for dual credit (high school and college) that will apply to his degree.
I also want to see if it's possible for him to take a CLEP test because if he passes he will be able to get the credit without taking the actual class. I did this for humanities years ago for college. I passed the CLEP and was able to earn 6 credits without taking the classes.
Below is an image sharing a peek inside Stepmojo's psychology course.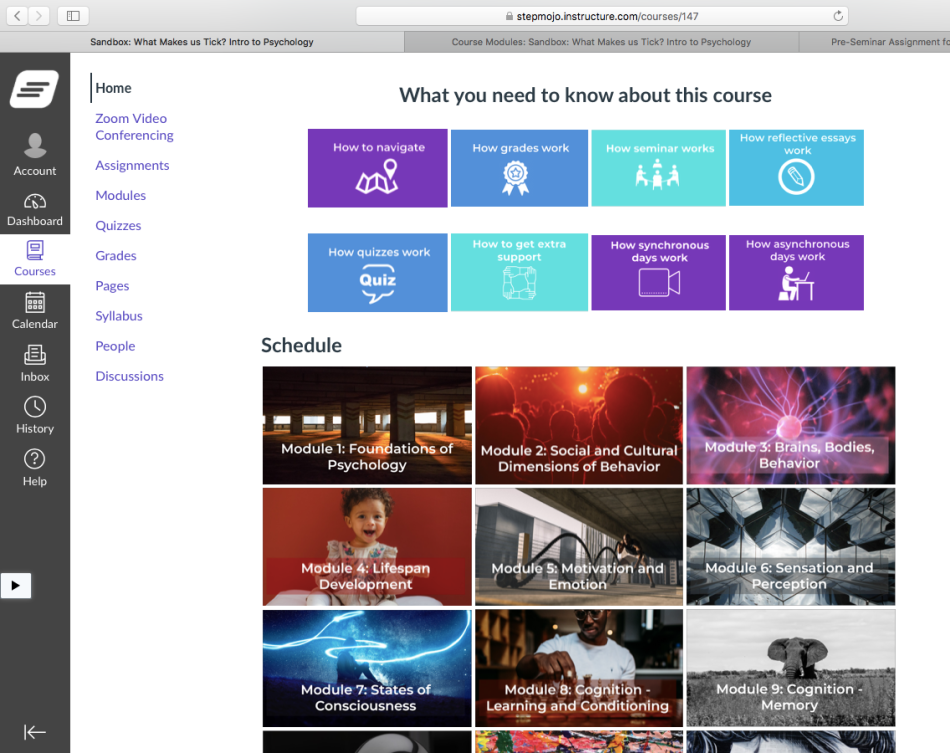 Step 2: Research online course providers, enroll
Now with a list of classes he will need to get his degree, we can look for online dual credit course providers who offer the courses he can get through now.
Things we need to consider in our search are the following:
applicable courses
cost
financial aid options
are these courses easily transferable if he changes college
what courses can he try to CLEP out of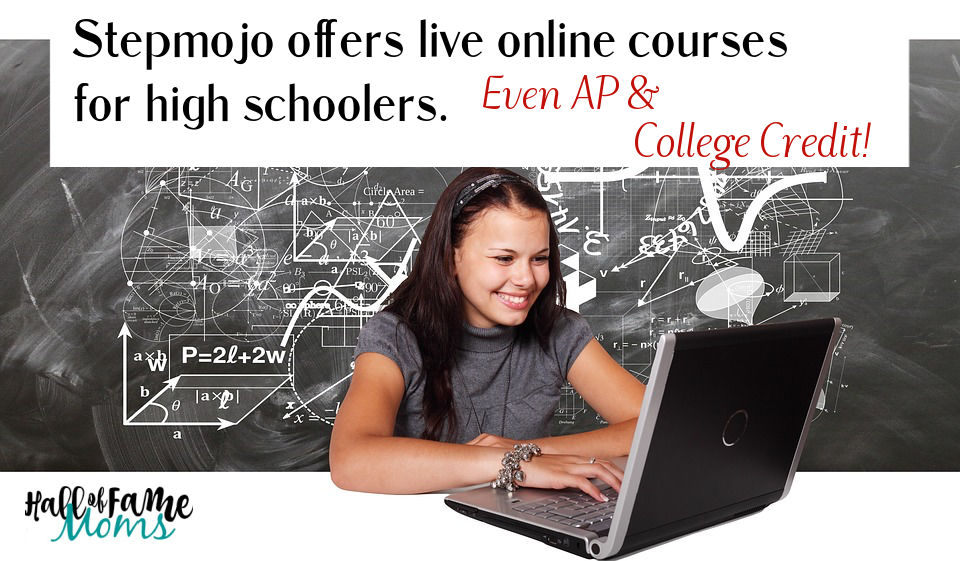 One option is Stepmojo.
Stepmojo offers several advanced placement (AP), college-level courses that students can take to earn college credit. Stepmojo is an online education platform that offers high-quality, synchronous (live) courses for high school level students.
Students take live classes online with a teacher and other students in a virtual classroom on a semester schedule, multiple times per week. Students are allowed to interact with their teacher and have discussions with their classmates as well as receive personalized feedback and support.
Some of the courses they are offering this fall 2022 includes algebra 1, 2; geometry, physics, AP STEM classes in calculus AB, computer science A and science principles as well as physics 1. Stem electives for fall include animation, python programming and game design.
Check out the Stepmojo course catalog now. But, don't miss this $150 savings. See below!
#####
***REGISTER before August 1, 2022 and get an automatic $100 discount.
Use my special code before 9/1/22 and save an additional $50!
Code: 50halloffamemoms
—>>> Go now to check out registration and course options! <<<—
#####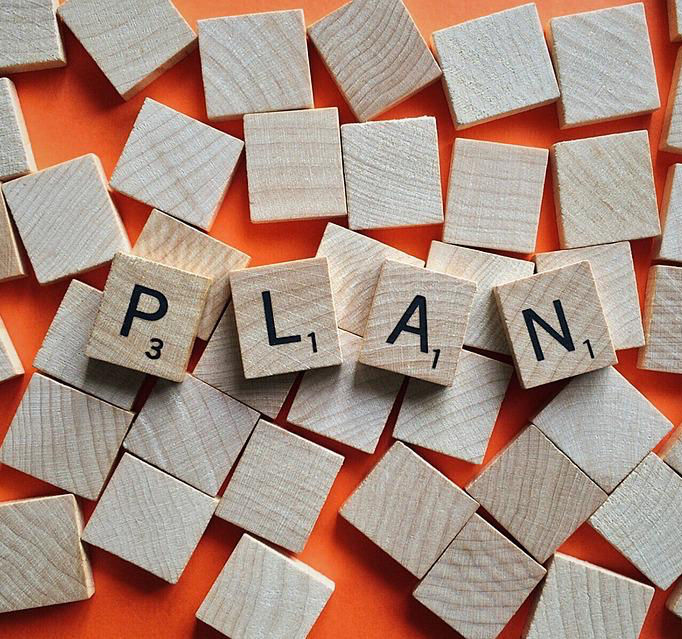 Step 3: Finalizing our Homeschool Plans for the Year
Back to our current situation here at home.
Assuming we have found the answers to the basic questions about what classes to take for dual credit and getting enrolled, we can now plan the rest of his home school year and purchase any books we need or find them at the local library so we are ready to start in a couple months.
How is your homeschool planning coming along? Do you wait till the summer before to finalize your plans like me or are you uber-prepared?
######
If you haven't yet hop over and check out
Stepmojo's course catalog
and save $150 when you register
using my code!
code: 50halloffamemoms
The following two tabs change content below.
Owner/Editor
at
Hall of Fame Moms
Tracy writes about homeschooling and just about anything related to family life in Ohio here on the blog. Strong honest views will surface from time to time on topics related to truth, faith and freedom. **Check out my notebooks and Bible Memory Coloring Notebook workbooks for Adults & Teens by clicking my name.
Latest posts by Tracy Zdelar (see all)